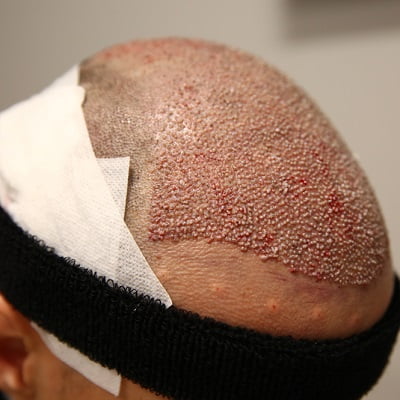 A hair transplant in Islamabad is a satisfactory procedure that does not require a follow-up transplant. Yet, in some situations, you may need another transplant. Although a second hair transplant is a safe procedure, you need to follow certain precautions before deciding to undergo the procedure. As this procedure is more delicate hence, it requires expert handling. Find out When is a second hair transplant required? Also keep reading to learn more about how you can undergo it without compromising the donor area. 
Is it Possible to Have a Hair Transplant Twice?
However, it is not always necessary to perform a second hair transplant. Long-term hair restoration is the goal of hair transplant treatments, but in some cases, you may need a second transplant. You definitely need a second hair transplant if you are meeting following requirements:
After the initial hair transplant procedure, the patient must have noticeable hair loss. 

You must note the date of initial hair surgery along with a specific time period. This will help in order to determine the final outcomes. 

A consultation for a hair transplant should be conducted to ascertain whether the patient is prepared for a second procedure. It will also help in finding what kind of procedure would have the highest success rate.
Do Hair Transplants Work?
FUE hair transplants produce results that may leave the patient with hair that looks natural. This is possible thanks to the use of cutting-edge medical technology and improved surgical methods. Less invasive than its FUT equivalent, FUE hair transplants guarantee minimal scarring and quick healing. Hair transplants do work, as evidenced by a large number of patient testimonials. Results may vary depending on the skill and experience of the surgeon.
Why Should I Get a Second Hair Transplant?
To regrow a thick, full head of hair, you may need one hair transplant. However, in some circumstances, an additional procedure might be helpful to increase hair density and get a more natural result. A second hair transplant procedure is frequently advantageous in these circumstances and can enhance the appearance of the final result. A second hair transplant may use a different harvesting technique, like FUE, to increase density and enhance the appearance. This happens after the first one has healed and given the transplanted hairs time to ground time has passed.
Gap Between Two Hair Transplants:
A Hair Transplant in Islamabad requires time to heal. The post-op care makes it necessary for you to wait at least 1 year. Hence, it is not possible to get a second transplant just after the first one. You need to wait as the results of the earlier transplant become visible after 10 to 12 months. Also, healing requires a proper time frame. There is one first and foremost requirement before the procedure. Dr Naveed Azhar will perform a second hair transplant only if he thinks that the healing is complete. Moreover, he will make sure that the results of the second transplant will help achieve your desired outcomes.
How Many Hair Transplants Can You Get?
As long as your donor area has enough grafts, there is technically no cap on the number of hair transplants you can receive. Dr. Naveed Azhar strongly advises against getting more than three hair transplants. The amount of healthy donor grafts that are available actually determines how many hair transplants you can get. Since each person has a finite donor area, having more than three hair transplants may result in an unnatural appearance. It will also cause a patchy donor area. Because you need healthy scalp tissue for hair transplantation, it's critical to be aware that those who undergo numerous hair transplants run the risk of damaging their donor area, which could result in scarring.
What to Know Before Going Through Second Hair Transplantation?
When you see the results of your first hair transplant, you might decide that you need a second procedure. Before considering having a second hair transplant, ask the doctor when to have a second session and to determine whether you qualify for a second hair transplant.  will depend on your scalp laxity and the quality of your donor area). In determining how many grafts you need now, in the second session, the doctor will take into account how many were used in the first session. It's also crucial to realise that a second hair transplant may not produce the same predictable results as your first one. This is because the ageing of the donor area may produce fewer viable grafts. 
Importance of Donor Area Management:
The back of the skull serves as the donor area in the majority of cases. This part of the skull does not experience hair loss. Therefore, because there is no genetic predisposition for them to fall out, these hairs are the best option. Your doctor will insert those follicles in the balding area. This does not imply that there is an endless supply of hair follicles in the donor area. In order to prevent hair transplantation failure, it is crucial to manage those hairs and not take more hair out than is safe. As such, it is important to ensure that the hair follicles taken from the donor area are of the highest quality and viability. That is why, prior to the transplantation procedure, it is necessary for a physician to assess the quality and condition of the hair follicles from the donor area. 
Choose Royal Cosmetic Surgery for Your Second Hair Transplant:
We at Royal Cosmetic Surgery are dedicated to giving each and every one of our client's unmatched services. Our Royal Cosmetic Surgery can expertly address all of your hair-related worries, ensuring that you'll have smiles that last. Royal Cosmetic Surgery, get the look you want and leave with it. We strive to make every visit a pleasant and stress-free experience for our clients. So, book your consultation by calling us directly or by filling out the form given below.