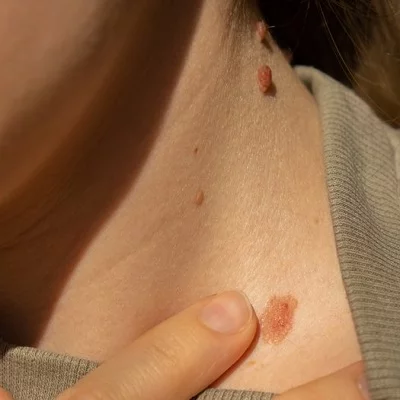 Sometimes, stubborn fat can appear on your body as a sign of unattractiveness. However, if you are forcefully living with such unwanted fat packs and trying hard to get rid of them, then there is good news for you. 
Our clinic is offering an advanced method that can eliminate fats known as Vaser 4D Liposuction in Islamabad, Rawalpindi, and Pakistan. You will get amazing effects and satisfying results after getting this treatment. 
On this page, you will learn everything about this amazing treatment, how it works, its benefits, results, cost, and many more. So, take a moment and read the following information. 
What is Vaser 4D Liposuction?
A type of procedure that employs ultrasonic technology for fat removal is known as Vaser 4D Liposuction. One of the most recent advancements in ultrasound energy is to effectively liquefy stubborn fat and remove it in a gentler manner Patients can often achieve more evenly and smoother results than with traditional liposuction because of the more specific nature of this type of fat removal.
How Does It Work?
According to RCS, it is an effective procedure that will perform with ultrasonic technology and remove unwanted fats accurately. The ultrasound is transmitted to target unwanted fat while protecting nerves and blood vessels. The liquidized fat is then suctioned away, physically removing fat from treatment areas.
Vaser 4D lipo treatment can treat different body areas even if they are delicate to treat. Some common areas are, cheeks, chin, next, shoulder, arms, chest, back, waist, abdomen, hips, thighs, knees, or ankles. 
Our Best Results:
After getting the treatment, you will obtain amazing, desirable, and long-lasting results. However, showing you the final results may take 2 to 3 months. Moreover, you need to take good care of your health and treated area during recovery. Otherwise, you will not get what you want. 
Sometimes, results may depend from person to person. Some people get final and accurate results and some of them take time. So, it would be best if you prefer patience and choose the best practitioner who gives you what you desire. 
What Are The Benefits?
Generally, a lot of benefits can be obtained by this amazing treatment. Some common advantages of choosing Vaser 4D lipo surgery are listed below:
It will provide you with long-lasting and effective results. 

This amazing treatment won't harm the adjacent tissues. 

You will get an accurate and contoured area. 

Safely removes fat deposits without any side effects. 

The best thing is that you can relocate the extricated fats. 

There will be no need for another session. 

It has the fastest recovery process compared to traditional lipo surgery. 

Your self-confidence and self-esteem will be boosted. 
The cost of Vaser 4D Liposuction:
The average cost of Vaser 4D Liposuction in Islamabad, Rawalpindi, and Pakistan range between 100,000 PKR to 200,000 PKR. On the other side, a few factors can affect the cost of the treatment. Such as:
Experience practitioner's fee. 

Size of the area or amount of fats. 

The reputation of the clinic. 

Clinic's location. 

Other additional charges. 
Therefore, you can contact us anytime if you are willing to know about the treatment, its estimated cost, or factors. 
Who Can Be a Good Candidate?
It is necessary to become a right and suitable candidate for any treatment. It may require examining the candidate's condition or other desires. So, the criteria are listed below:
A person must be above 18 age. 

The weight should not exceed 10 to 15. 

To have elasticity in the skin and good health. 

You must be free of diabetes and other diseases. 

It is not a suitable solution for obesity. 

Breastfeeding and pregnant women are not the right candidates. 
How To Prepare:
Your practitioner will give you a few precautions to take before the procedure. These are advised because you will not experience complications during or after the treatment. So, the common precautions are:
Avoid taking blood-thinning medicines like aspirin. 

You must prepare a loose dress that makes you comfortable during surgery. 

If you have any kind of infection or minor disease, then treat that first. 

Do not smoke or drink alcohol at least 2 weeks before the treatment. 

Keep yourself hydrated and maintain a healthy diet. 
How It Will Perform:
An experienced and expert practitioner will perform the procedure under local anesthesia. A saline solution or tumescent fluid mixed with an anesthetic will be injected into the targeted area. The fatty tissue will then be broken up using ultrasound probes inserted through a small incision in the skin.
The fatty tissue will begin to break apart gradually, and a cannula will be used to vacuum out the adipose tissue and the majority of the fluid through the same port. Some of the liquid will be left in your body to relieve post-procedural discomfort. Your body will absorb it over the next few days.
Aftercare Instructions:
After the procedure of Vaser 4D Liposuction in Islamabad, Rawalpindi, and Pakistan, the practitioner will recommend aftercare instructions for taking good care. So, the common tips for taking good care of the treated area during the recovery period can be:
Do not perform heavy exercise and physical activities. 

It would be best if you wear compression garments for the next few weeks. 

You can use cold compresses to reduce swelling and discomfort. 

If your practitioner recommends, then use topical medication. 

Take prescribed pain killers and antibiotics. 

Avoid taking blood-thinning like aspirin. 

Don't smoke tobacco or drink alcohol. 

In case of severe pain, inform your doctor immediately. 
Book Your Appointment With Us!
We truly think in open and honest consultations that will assist you in making better decisions. You should tell us about your aesthetic goals, aspirations, and medical concerns so that we can create a customized plan for you.
Therefore, if you want this treatment, feel free to consult the Royal Cosmetic clinic. We are here to give you amazing performance, satisfying services, and desirable results at a reasonable cost.