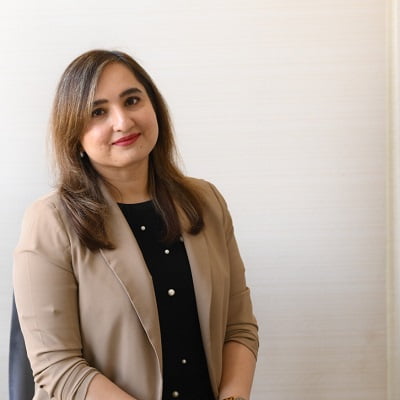 The science and art of making the skin, nails, and hair beautiful is known as cosmetology. A cosmetologist is a professional who specializes in using cosmetic operations, therapies, and treatments to enhance one's outward look. They also apply cosmetic procedures to people's hair, skin, and nails. Hairstyling, esthetics (skincare), cosmetics application, nail care, and other beauty treatments are some of the specific specialties in cosmetology. Everyone strives to appear beautiful in this day and age. Are you the one wanting to learn more about the Best Cosmetologist in Islamabad then? Then you are at the right place. This article will explain to you the job description of a cosmetologist along with details of top cosmetologists in Islamabad.
Plastic Surgeon Requirements and Qualifications:
The path to becoming a cosmetologist is not simple. You must first go through the right steps and earn a degree from an accredited institution. The following are the prerequisites to becoming a cosmetologist:
The experience worked as a plastic surgeon previously for a period of time
A doctorate in medicine, osteopathic medical licensure, and board certification
Expertise in reconstruction surgery and practical experience
Extensive familiarity with the negative effects, precautions, and uses of common medications
Remarkable abilities in patient management
Outstanding interpersonal and communication abilities
Focus on details
Plastic Surgeon Duties and Responsibilities:
The following points highlight the overall duties of a plastic surgeon:
Examine patients to detect any ailment or deformity
Apply the proper medical procedures for reconstructive, cosmetic, and remedial care.
Perform procedures on patients who desire to reshape or enhance specific body parts
Execute numerous non-invasive procedures
Ensure that all surgical instruments are sterile.
Maintain contact with patients and give them the proper medical care.
Patients should be informed of the risks and hazards of surgical treatments.
Assess the psychological well-being of the patients
Observe federal regulations and norms regarding the confidentiality of all patient information.
Duties of a Cosmetologist/ Dermatologist:
Depending on the specialty they have selected from among the several subfields of cosmetology, a cosmetologist's daily tasks will differ. But it is the responsibility of every cosmetologist to keep their working environments secure, clean, and free of any illnesses that could be spread from one person to another. Cosmetologists should be able to treat a variety of hair and scalp concerns, in addition to cutting and styling hair, and counsel customers on beauty and hairstyles.
The domain of cosmetologist may consist of:
Cosmetologists may operate in a range of occupations. The most well-liked cosmetology specialties are listed here, along with examples of typical work.
Analyze the state of the patients' skin
Give patients information about available treatments
Record the symptoms of your patients.
Analyze all data pertaining to skin health issues.
provide medical advice
If necessary, refer patients to other doctors
To learn about cutting-edge medical issues and practices, attend conferences and seminars.
Keep track of the results of skin treatments
Perform minimally invasive medical procedures
Patient education on preventative skincare
Review and update the medical history of the patient
Best cosmetologist in Islamabad:
It's a major decision to change how you look with a cosmetic treatment. Finding a specialist you can rely on to perform safe procedures and deliver customized outcomes is important when choosing a cosmetic surgeon. Although we are aware you have a lot of choices, we appreciate you taking a look at our practice as a way to improve your physique. Read on to learn more about what distinguishes our practice.
Check out the list of some renowned cosmetologists below and get in touch with them right away:
Dr. Maryam Malik:
As a dermatologist, Dr. Maryam Malik is skilled. She enrolled herself in an MBBS program and has been a skilled cosmetologist for eight years in Canada. You can have good skin and healthy hair for life thanks to her skill in cosmetic operations.
She is renowned for using a variety of methods, FDA-approved treatments, such as PRP, whitening injections, Botox, fillers, lasers, and more, to restore the healthiest state to the skin and hair.
Dr. Ayusha Khan:
A licensed cosmetologist in Islamabad named Dr. Ayusha Khan just joined the Royal Cosmetic Surgery Clinic to help people in the Twin Cities. Chemical peels, dermal fillers, micro-needling, skin resurfacing, botox, PRP, and facials are just a few of the cosmetic procedures she specializes in.
She began her career in military hospitals in Rawalpindi and Karachi before relocating to the UK to hone her skills. Dr. Ayusha joined Queen Elizabeth Hospital in Birmingham in 2016 with a focus on the diagnosis and treatment of persistent skin problems. Finally, she spent a year working at Laser Clinic where she learned how to identify skin illnesses and their signs in order to keep people healthy. She is now a renowned asset of Royal Cosmetic Surgery Islamabad.
Dr. Abida Sardar:
One of the names most recognized in the aesthetics sector is Dr. Abida Sardar. She has experience with a variety of aesthetic procedures, such as skin tightening, skin
Dermal, Microderm abrasion, Laser Hair Removal, PRP (hair and face), Rejuvenation
fillers, botox, thread facelifts, chemical peels, removal of moles and tattoos, acne treatments, Immunity-boosting injections, Hifu, anti-aging Hydra facials, and acne scarring treatment
incorporating Pico and Q Switch, all types of contemporary lasers.
She excels at providing hyperpigmentation and melasma patients with individualized care.
She specializes in a specialty that is rarely provided i.e. non-surgical rhinoplasty with fillers.
Dr. Naveed Azhar:
The Best Cosmetic/Plastic Surgeons in Islamabad include Dr. Naveed Azhar. The College of Physicians and Surgeons of Pakistan and the Royal College of Surgeons of Edinburgh both have active memberships in Dr. Naveed. He eventually underwent plastic surgery due to his devotion. The College of Physicians and Surgeons of Pakistan awarded him a Fellowship in Plastic Surgery.
In the field of cosmetic and plastic surgery, Dr. Naveed has a solid educational foundation, great surgical abilities, and a desire to further improve. He has twice presented his research papers at the Pakistan Association of Plastic Surgeons' annual meetings, where he frequently attends and participates. Plastic surgeons around the nation have given him great accolades for his work on post-burn neck and hand abnormalities. He is a specialist in hair transplant procedures and has thousands of satisfied clients both in FUE as well as in FUT.
Dr. Adnan Aslam:
After finishing his house job and earning his BDS in 2000, Dr. Adnan Aslam pursued four years of study in oral and maxillofacial surgery. He has complete hospital privileges, including the ability to admit patients for surgical treatment of oral cancer, aesthetic jaw surgery (orthognathic surgery), secondary cleft surgery, jaw joint issues, jaw tumors, and facial traumas.
Book Your First Consultation With Us!
Royal Cosmetic Surgery Clinic in Islamabad is the best among the top cosmetic clinics. The Pakistan Association of Plastic Surgeons has granted board certification or eligibility to all of our surgeons who have met or exceeded the requirements outlined above. In order to stay up to date on the most recent news and knowledge in plastic surgery, they also maintain active involvement with professional medical organizations. They constantly want to give you the best care possible using cutting-edge methods and tried-and-true therapies. You can trust the skills of our surgeons.
So if are interested in getting any sort of cosmetic procedure. Give us a chance to serve you. Call us on the given number or fill out the form provided below.