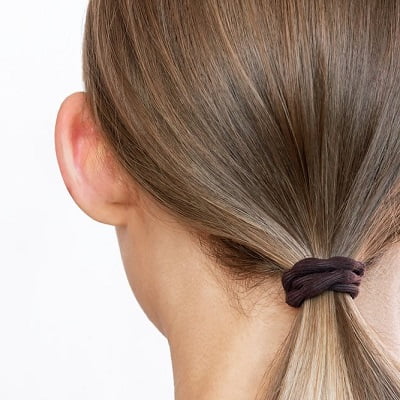 Properly reshape your too prominent ears through Otoplasty or Ear surgery. Expert surgeon is able to transform your ear size aesthetically at Royal Cosmetic Surgery Pakistan. It is a fact that size and structure of ears play a vital role in defining your personality and appearance. There are many people who think that shape and size of their ears is not normal, thus they always hide their ears with their hairstyles or other means. Women usually don't tie up their hair while men tend to keep long hair whenever they realize that they have protruding ears.
What is Otoplasty?
It is a cosmetic surgery procedure for resizing the ear, reshaping cartilage of ears or holding the ears back to its normal and desirable place. This procedure is also known as Pinnaplasty or Otoplasty in Islamabad, Rawalpindi & Pakistan. The basic goal of this procedure is to correct protruding or deformed ears. It never changes a person's hearing ability. It is tried by surgeon to keep the ears in right proportion to size/shape of the face and head.
Why Go for Ear Surgery in Pakistan?
Here are some reasons that force the people to undergo through this cosmetic surgery
Oversize ears

Deformed/Protruding Ears

Psychological pressure due to abnormal ear size/shape

Women feel it uncomfortable to tie their hair up

Men feel it uncomfortable to wear certain items

Children feel teased when their friends or mates point finger toward their ears

Parents are conscious that deformed ears of kid will badly affect kid's life experience.
What is Protruding Ears?
The main cause for seeking Best Otolaryngologist for Ear Surgery in Islamabad, Rawalpindi & Pakistan is protruding ears, outer ears moves out from the side of head at an angle of 20-35 degrees. Protruding ears are more prominent and noticeable than normal ears. It happens when there is more than enough cartilage or when ridge of cartilage from the top of ear doesn't fold in a proper manner. Such ears can be characteristics of some families but it is not a usual case. It could also be a result of an injury. Protruding ears are also known as bat ears.
Benefits of Ear Reshaping Surgery
Here are some benefits that patients can enjoy from Otoplasty Treatment in Pakistan. • Boost in self-esteem
High self-confidence

No more embracement

Attractive appearance

Social Anxiety Ends

No fear of face-to-face interaction

Active participation in social activities

Self-consciousness ends
Ear Reshaping for kids
It is indeed a safe cosmetic surgery procedure that can be performed on an infant. Parents who aren't satisfied with longer than normal ears of kids must contact with the certified and expert cosmetic surgeon of Royal Cosmetic surgery Pakistan. They perform surgery carefully and offer satisfactory results to the parents. It is advisable to undergo through this surgery in young age or in childhood because the cartilage of ears is extremely flexible that makes it possible for the surgeon to reshape it easily. In addition, when children get this surgery from start then they would be able to enjoy psychological benefits from it.
Consultation
At Royal Cosmetic Surgery Pakistan, surgeons give due importance to consultation. During this session, an experienced surgeon takes an insight into medical history and situation of patient. He also assesses the mental and emotional attitude of patient. He always likes to know what patient is expecting from this treatment. Realistic expectations are indeed important for the success of Otoplasty.
Surgeon examines ears structure and explains the way to correct the problem. Sometimes, only one ear needs surgery but expert recommend surgery for both ears for obtaining attractive and natural appearance. A medical staff captures photographs of ear for further examining the face and ears.
When patient decides that he/she has to undergo through ear surgery in Pakistan the surgeon explains techniques of surgery, recommended type of anesthesia, complication, cost and surgical facility. Normally, general anesthesia is suggested for young patients while the combination of local anesthesia and a mild sedative is used for adults.
What happens during Ear Reshaping Surgery?
An experienced facial cosmetic surgeon makes an incision behind the ear and removes the required amounts of cartilage and skin for getting desirable effect. Sometimes, surgeon has to trim the cartilage for giving the ear its right and attractive shape. He trims the cartilage and then pins it back to its original position with permanent sutures. On the other times, he doesn't remove any cartilage. Once ear reshaping is done, surgeon applies suture to anchor the ear. Sutures will not be removed until healing process completes and ear hold its desired position.
Side effects of Ear Reshaping in Pakistan
As you know Otoplasty is a surgical procedure so it has some side effects. However, these side effects are minor; no major complication is involved in the surgery. Here are some risks associated with Ear surgery:
Swelling

Bruising

Bleeding

Discomfort

Pain can be relived through pain killer

Infection can be treated through antibiotics

Blood clots disappear with time, otherwise patient needs eardrops or surgical removal.
Recovery of Otoplasty Surgery
Surgeon use bandages on heads for providing best support to the ears. Ears may look red and sore but this situation ends soon. Patient feels mild discomfort that last for a few weeks, patients must use painkillers prescribed by physician. He should avoid all kinds of strenuous activities for 3-4 weeks following surgery. He can wash the hair once bandages are removed. Sometimes, stitches are dis-solvable but other times patient needs to visit Royal Cosmetic Surgery Pakistan clinic for removing the stitches and bandages, normally after one week of surgery. Adult can go back to work after one week. Kids can get back to their schools after one week but they need to be careful at gym and in the playground.
Results of Ear Reshaping in Pakistan
You are able to get attractive and normal ear shape and size. You feel satisfied and happy because you get what you always want. You notice a boost into self-confidence and self-esteem. You don't need to fear from social interaction anymore. You get the desirable appearance.