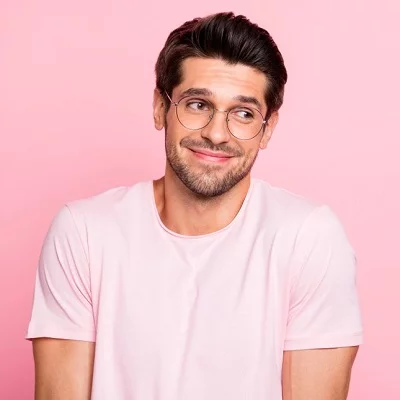 In today's advanced world, every problem has a solution, and all types of treatments are available, both surgical and non-surgical. For example, P-Shot Injections in Islamabad, Rawalpindi, and Pakistan are non-surgical treatments used to inject plasma into the penis without causing pain.
Some of the candidates are unaware that they have a problem, so our expert and experienced practitioners at royal cosmetic clinic review the situation and recommend a suitable procedure to cure the problem.
This page will teach you about the treatment, its working, results, benefits, cost, and many more. So, take a moment and read the following information. 
What are P-Shot Injections:
An andrologist extracts platelet-rich plasma (PRP) from your blood and injects it into your penis during a P-Shot or Platelet enriched plasma penile infusion procedure. This treatment stimulates tissue growth in your penis, resulting in stronger, longer-lasting erections.
In general, P-Shot is a painless treatment that can help improve sexual performance, particularly in men who have lost function due to aging or disease. While P-Shot is beneficial to all men, it is especially helpful to those who have decreased sexual functions due to diabetes, Peyronie's disease, hypertension, or aging.
How Does It Work:
According to RCS, the P-shot, which stands for Priapus shot, is essentially the same as the PRP Injections process. First, the candidate's blood is drawn and centrifuged for 15 minutes. Then, after the centrifuge process, it will take out and inject into the treated area of the penis. 
Inoculating one's own cells and tissues into penile tissues will aid in the promotion of growth tissue, which will result in a better erection. This treatment is helpful for several issues like;
Erectile dysfunction (ED)

Sclerosis of the skin

Treat a condition where scar tissue causes the erect penis to curve.

Penis enhancement improves overall sexual function, performance, and orgasm.
What To Expect in Results:
When the p-shot results are visible are determined by a number of factors. The most important factors are those related to your overall health and those related to your sexual health. 
In general, the effects of the Priapus Shot can be seen anywhere from a few days to a few months after the treatment. However, people with mild to moderate erectile dysfunction typically improve within a few days.
On the other side, it is necessary to choose the experienced practitioner who performs your treatment accurately and provides you with effective and satisfying results. 
Top Benefits:
Generally, there are several benefits to choosing this treatment. It can be beneficial in certain ways like;
A candidate's erections will become firmer.

It lengthens and broadens the penile girth.

It's simple to get an erection.

Blood flow enhancements.

Sexual intercourse requires active energy.

It corrects penile curvature caused by Peyronie's disease.

An efficient treatment for penile pain with erection.
Who Can Be a Right Candidate:
You are a candidate for P-Shot Injections in Islamabad, Rawalpindi, and Pakistan if you have erectile dysfunction (ED) and are hesitant to undergo the procedure due to the long recovery time and serious risks involved. It is necessary to be above 18 age. 
You are a good candidate for the P-Shot if you have been unable to resolve the issue with medication or prefer to avoid them. So, it would be best to consult an expert surgeon properly. They will examine several conditions and recommend you this treatment. 
How To Prepare:
Before undergoing the procedure, you must understand that P-Shot treatment is a non-invasive procedure; no special preparation is required. Nonetheless, if you haven't had your blood tests in a while, you may need to get them done for an overall health check. Remember that it is critical to have healthy blood, platelets, and plasma before the procedure.
The Procedure:
It is performed by a professional surgeon who knows how to deal with such conditions. Therefore, the procedural steps are mentioned below.
The practitioner will first numb the genital area with a cream or ointment. In addition, you will be given a local anesthetic solution to numb the area around the treatment site.

He will then draw blood from your arm.

The blood will be centrifuged for a few minutes to separate the platelet-rich plasma (PRP) from the other blood components.

PRP will then be extracted into two syringes by the surgeon.

This PRP will be injected into the clitoris and penile shaft spot. This procedure takes only a few minutes and requires 4-5 injections.

Finally, if you've had an injection in the penis shaft, he'll give you a penis pump. This device will draw blood into your penis to ensure that the PRP injection is effective.
This overall process is risk-free and has few side effects. Some post-operative side effects may occur, but they will resolve within a few days. Minor redness, swelling, and bruising are among the side effects. Overall, these side effects are caused by the body's natural reaction to injections and are not cause for concern.
Aftercare Instructions:
The candidate's health status determines the aftercare instructions. Following treatment, you should follow a few common post-care instructions. These are as follows:
Do not take blood thinning like aspirin. 

You will be able to resume your regular daily activities.

Avoid sexual encounters for a few days.

Exercise in moderation so that sweating does not irritate you.

Use the prescribed medication if you have minor pain or swelling.

In case of severe pain, inform your surgeon immediately. 
The cost of P-Shot Injections: 
The average cost of P-Shot Injections in Islamabad, Rawalpindi, and Pakistan ranges between —– pkr to —— pkr. Also, there are a few factors that can affect the cost of the treatment. Such as
Expert surgeon's fee. 

Clinic's location. 

The reputation of the clinic. 

A number of sessions or injections. 

Anesthesia fee. 

Other additional charges may require. 
Moreover, you can contact us for further information about the treatment, cost, and affecting factors. So, feel free to contact us. 
Book Your Appointment With Us:
Do you want to revitalize your relationship? P-Shot is the treatment that will assist you in achieving this goal. The most skilled andrologists provide this treatment at Royal Cosmetic Clinic. 
During the initial consultation, you can discuss the cost of the P shot and other important factors. So, schedule a consultation today to win a revitalized life experience.