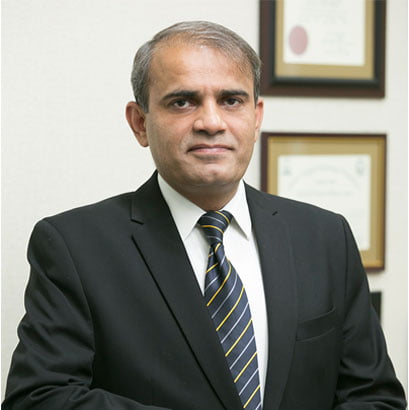 You might need to visit a plastic surgeon for various reasons at any point in your life. Plastic surgeons regularly treat high-profile patients or those suffering from illnesses and traumas. They also help those who require or want to change the shape of a body part. For a living, plastic surgeons treat patients by carrying out reconstructive or aesthetic surgeries. You might be searching for the Best Plastic Surgeon in Islamabad; you must visit the royal cosmetic clinic, where you will find expert and highly professional plastic surgeons.
On this page, you will learn everything about plastic surgeons, including their introduction, qualification, the type of surgeries they perform, and many more. So, take a moment and read the following information if you really want to consider the best one.
Who Is Plastic Surgeon?
Plastic surgeons treat birth defects and injuries affecting a person's appearance or functionality. They carry out reconstructive and cosmetic surgeries to repair organs that have been significantly damaged by diseases like cancer. Additionally, they carry out operations to improve physical characteristics for aesthetic purposes.
Qualification Of A Good Plastic Surgeon
A medical degree is a requirement, as is extensive training beginning in medical school, in order to become a proficient plastic surgeon. However, opting for an osteopathic education is a different option because it teaches students how to consider a candidate's mind, body, and soul. The typical steps to take in order to become a plastic surgeon are as follows:
Bachelor's degree.
Four years of doctor of medicine degrees.
Obtain a certification.
Complete residency.
Proper full-time job.
How To Choose The Best Plastic Surgeon?
Finding the right plastic surgeon for your delicate problems is the most crucial and difficult task. Before selecting the Best Plastic Surgeon in Islamabad, a few important factors must be considered. Such as
It's important to research the top plastic surgeons in your area.
Select a surgeon who has received board certification.
Verify the surgery center's registration.
Visit the clinic and enquire about the certification to verify them.
Do they provide the procedure you want to have?
Even the best surgeon should refrain from making excessive service promises. The surgeon must be dependable, approachable, and able to speak to you intently.
You should be able to relate to and feel comfortable around your surgeon.
Additionally, you can ask family members or close friends for recommendations.
What Does Plastic Surgeon Do?
Plastic surgeons' specific procedures vary depending on their specialty. For example, facial surgeons identify and treat patients with diseases of the face, neck, jaws, and mouth. Liposuction and breast augmentation are cosmetic surgery procedures. In order to lessen scarring in burn injury patients, burn surgeons may remove dead skin, graft fresh skin, and do other procedures.
Best Plastic Surgeon Of RCS
At the royal cosmetic clinic, you will get one of the Best Plastic Surgeon in Islamabad. Our expert and qualified plastic surgeon, Dr. Naveed Azhar, is a great one who will focus on your expectations, desires, and performance. He is the one who will examine your condition very deeply and recommend you the best plastic surgery according to your expectations.
You will not get disappointments from him, but you will get satisfied with the performance and outcomes. Here are some major and common plastic surgeries he has performed at the royal clinic for several years. Such as
Therefore, these are the important and most frequently done surgical procedures by Dr. Naveed. So you can trust him if you have any issues with your body or want to look good and accurate in any aspect of it. He will undoubtedly impress you with his abilities and performance.
Book Your Appointment With Us!
Therefore, if you want to get an appointment booked with the best and most skillful plastic surgeon, then feel free to consult royal cosmetic Surgery Clinic. Our expert and experienced plastic surgeon will examine your condition and recommend you a suitable option to improve any feature of the body. So, please book your appointment with us and let us make it a memorable surgery for you.