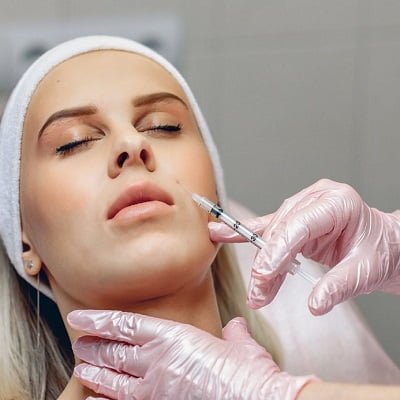 When you look in the mirror and realize that your skin is radiant and healthy, it's always a nice sensation. However, regardless of the cause, when you observe that your skin is becoming more lifeless day by day, you start to feel stressed. However, what can you do in this circumstance? You can always look for a treatment that might help you regain your youthful skin. According to experts' studies and experiments, the Volite Fillers in Islamabad is the most frequently advised treatment for dull skin.
On this page, you will learn about the Volite fillers, their procedure, results, benefits, cost, and many more. Then don't wait and read about how much it can be an effective choice for you.
What Are Volite Fillers?
Volite Fillers enhance the skin's condition and delay aging for up to nine months. It makes use of a very flexible kind of hyaluronic acid that spreads uniformly across the skin, reduces wrinkles, increases collagen formation, and shields against future folds and creases.
Simply, it is an anti-aging injection that gives the skin a new push by making it more moisturized and luminous. In addition, this injectable medication, a contemporary phenomenon, provides enough anesthetic to provide internal numbing.
Additionally, it doesn't cause any pimples or bumps. Although the FDA has approved these fillers for the face, many people are considering getting this injection for their hands and neck.
What To Expect In Results?
After getting the treatment, Volite fillers rapidly enhance moisture and decrease wrinkles. Within the following ten days, the outcomes will be fully implemented. However, in order to assess the long-term desired benefits, 5–6 sessions are sufficient. So, choosing an expert practitioner who performs your procedure accurately and perfectly is necessary.
Who Can Be A Right Candidate?
People who are showing mild to moderate indications of aging should use this. However, before receiving treatment, make sure you don't have allergies, severe skin infections, or other major medical issues, as these diseases will have a detrimental impact on the treatment's success.
It would be really good to consult an expert before deciding to undergo this procedure. The dermatologist will determine whether or not this choice is right for you based on your skin's condition, your goals, and your medical history.
The Topmost Benefits:
Generally, there are several benefits for those who choose Volite Fillers in Islamabad. However, some major and common benefits are listed below
Eliminate wrinkles and fine lines.
Effective and instant results.
Promotes full hydration.
Lips that plump up.
Excess skin brightness.
Zero downtime.
Suitable for all skin types.
Visible outcomes with just one session.
Make it more elastic Skin.
Cost-effective and affordable solution.
How To Prepare For The Treatment?
Your doctor will prescribe you a few precautions to take before the treatment that you must follow to. For instance, avoid taking any medication—not even over-the-counter painkillers—without first speaking to your doctor. This is because the effects of medicines on blood coagulation can alter the course of treatment. That is how you will not have to experience any complications during or after the treatment.
The Procedure:
You must understand how the method is performed. Before beginning the operation, the topical cream is put to the desired location. If the treatment causes you to experience additional discomfort, you should tell your practitioner.
You get the substance injected under your skin with tiny needles. Volite Filler can be used to treat any part of your skin, although the most frequently treated areas are the cheeks, neck, hands, décolletage (lower neck), and forehead.
The average duration of the procedure is 15 to 20 minutes, but sometimes it depends on the candidate's condition. After that, you can go home safely as it doesn't require a hospital stay.
Aftercare Instructions:
Look at some of the aftercare instructions to see how to care for your skin after the procedure properly;
For at least 12 hours following the surgery, avoid applying makeup.
After receiving treatment, wait at least 48 hours before engaging in strenuous activity.
Avoid going out in direct sunlight.
If you must be in the sun, use a good sunscreen.
In case of any reaction, inform your practitioner.
Cost Of Volite Fillers At RCS:
The average cost of Volite Fillers in Islamabad ranges between 25,000 pkr to 50,000 pkr. The cost of the treatment can also vary depending on a number of factors. Such as
The cost of selecting a practitioner.
Travel and clinic location costs.
The clinic's reputation.
The number of fillers
Additional fees of any kind.
Additionally, feel free to contact us or stop by our clinic whenever you want to learn more about cost or its related facts.
Book Your Appointment With Us!
If you want to find out if you are a good candidate for Volite fillers, schedule a consultation with one of our experts at Royal Cosmetic Surgery Clinic. Additionally, during this meeting, you can ask questions about the procedure and receive responses. Our top priority is our customers; thus, we want you to be confident and satisfied before receiving therapy. Simply complete the following form, and we will schedule an appointment for you.