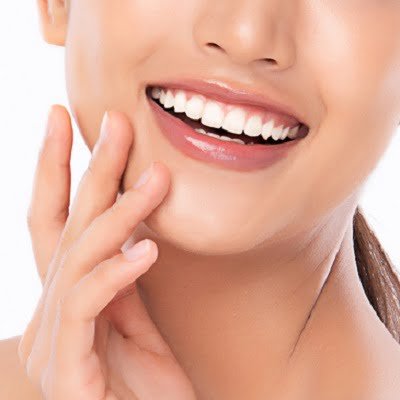 About Teeth Whitening:
Teeth are the most significant and sensitive part of the human body also linked to your smile. Smile is the first thing people notice when they meet you. White and bright teeth make your smile brighter and more beautiful. Several reasons make teeth yellow and pale like the intake of tobacco, coffee, tea, beverages, soda, and tomato sauces. Discolor teeth wreck your personality and lose confidence also self-esteem. Many home remedies are available for teeth whitening but it is not easy to whiten your teeth at home. Teeth Whitening in Islamabad, Rawalpindi & Pakistan provides the best cosmetic dentistry treatment to whiten your teeth at an affordable price to enhance your smile.
Reasons:
People with discolored teeth come to Royal Clinic in Islamabad to whiten their teeth. Several reasons make your teeth pale and dull like:
Intake of tea, coffee, soda, etc.
Tobacco and smoking can cause discoloration.
Age factor is also a reason.
Bad brushing habits lead to discoloration.
Beverages like blueberry, grape juices.
Results Of Teeth Whitening in Islamabad:
The results are instant and long-lasting for up to 3 years. However, results may vary from person to person also depending upon session and level of staining as less stained teeth can take you to the maximum brightness in a short time and vice versa. Within a few sessions, you can see the enduring results with no side effects.

Benefits:
Teeth whitening leads to many benefits like:
Boost confidence level.
Removes the discoloration and stains.
Gives you a perfect smile.
Improves the appearance.
An affordable treatment.
An instant procedure.
Decreases the bacteria.
Maintains hygiene.
A safe and secure treatment.
Makes your mouth healthy.
Improves your mental health also.
A short procedure.
Candidates:
The right candidates of treatment who consider Teeth Whitening in Islamabad, Rawalpindi & Pakistan are:
People with stained teeth.
Someone has discolored teeth.
The person with yellow, pale, or dull teeth.
People have healthy teeth and gums.
Procedure:
There are two main techniques used by Royal Clinic in Islamabad to whiten teeth. However, procedures vary from technique to technique. Both techniques follow their procedures, equipment, time, etc. A dentist chooses a specific method under certain conditions. The techniques are:
      Laser Teeth Whitening
Laser teeth whitening is the latest and simple procedure becoming popular day by day due to its wonderful results. A laser is applied with whitening gel to clean teeth. The procedure is performed in the dental office under proper supervision. Within 30 to 90 minutes, you will get white and bright teeth. There are a few steps of treatment mentioned below:
At first, the dentist will place a rubber guard in the mouth to keep it open till the end of the procedure.
After that, a protective layer is applied over gums to prevent irritation and burning caused by the bleaching gel.
In the third step, a whitening gel is applied to your teeth and with the help of laser light activates the gel. This gel converts itself into a foam that cleans teeth.
After a few minutes, the dentist will remove the gel with a vacuum.
The dentist will repeat the steps three to four times and finally, remove the protective layer and rinse your mouth.
     Zoom Teeth Whitening
A short procedure of less than an hour to whiten your teeth by removing stubborn stains. The treatment uses blue light for chemical activation. It's an effective and time-saving procedure. A few steps are performed which are below:
Initially, the protective layer is placed over gums to prevent burning and irritation.
Next, a whitening gel is applied to your exposed teeth for 15 minutes.
After that, blue light is used to remove stains.
Aftercare:
A few guidelines must be followed to maintain your shinning smile like:
Brush and dental floss your teeth every morning and night regularly.
Lessen the stain-causing beverages like tea or coffee etc.
Quit smoking and tobacco.
Use ice packs in case of swelling or pain.
Take prescribed medicines if any.
Recovery time:
There is no recovery time for teeth whitening. Patients can go back to their homes right after the treatment and continue daily routine activities. A little sensitivity can be felt but will heal after some time.
Who is not a good candidate?
Not everyone is a candidate of teeth whitening like:
The pregnant or breastfeeding women.
The children under the age of 16.
People who have tooth or gum diseases.
People who have some dental restorations.
Cost Of Teeth Whitening in Islamabad:
The cost of Teeth Whitening in Islamabad, Rawalpindi & Pakistan may ranges from Pkr 7,000 to Pkr 35,000, and it depends upon a few factors like dentist consultation fee, the technique being used, equipment, the clinic's location, and reputation, the number of sessions also doctor's expertise.
Consultation:
Teeth whitening is the best way to enhance a smile along with white teeth. If you are facing yellow and pale teeth that lower your confidence level then nothing to worry about, just visit us at Royal Cosmetic Surgery Clinic  Islamabad for the latest and safe teeth whitening procedure. Our expert team of dentists uses the latest and hygienic equipment to serve you in a better way with affordable charges. You can also visit us for consultation and guidelines.