Nowadays, having thick and long eyelashes is a blessing. They make your eyes even more attractive and dramatic. But those who don't have thicker lashes struggle with fake eyelashes or hide their face. If you are the one, then you don't have to worry about it because Royal Cosmetic Clinic offers one of the best and most effective treatments for giving you long and thick natural lashes; the procedure is known as Eyelash Transplant in Islamabad.  
On the page, you will learn about the procedure of lash transplant, its results, benefits, cost, and many more. So, take a moment and read the following details.
What is Eyelash Transplant:
Eyelash transplantation is a safe, efficient approach to restoring your eyelid's natural lashes permanently, unlike fake lashes or eyelash extensions. Eyelash transplantation redistributes live hair follicles from the back of the scalp into the eyelid in a convenient walk-in/walk-out outpatient treatment in just a few hours with life-altering effects. On the other side, it is a procedure of transplanting hair lashes to make your eyes more attractive and dramatic.
How Does It Work?
According to the RCS clinic, they will use the FUE Hair Transplant technique; the hair follicles will be extracted from the backside of the head and transplanted on the eyelid for better lashes. It may require local anesthesia to make the procedure more comfortable and painless. The process of implanting eyelashes may take 2 to 3 hours, depending on the number of hair follicles. After that, you can go home and take good care of the treated area.
The implanted hair will take several months to grow, and once they are completely grown, it will stay for the long term. So, it would be best if you follow your surgeon's instructions and take good care during the recovery period.
What To Expect In Results?
After getting a treatment, it may take 3 to 5 months for recovery, and after several months, you will get long-lasting and natural eyelashes. Our expert will definitely try to give you satisfying and desired results, so that is how you don't have to get more treatments for your eyelashes. The success rate of the results is 90 percent.
Anyhow, it is necessary to choose the best surgeon who can perform your procedure accurately because performance matters a lot in successful results.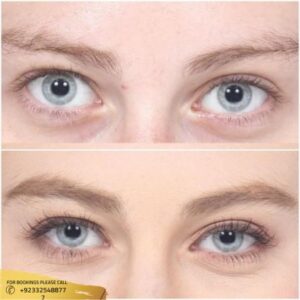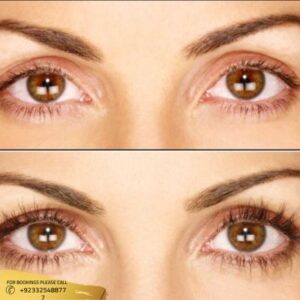 Topmost Benefits:
Generally, there are multiple benefits of having eyelash transplantation. The major and common benefits are mentioned below.
The results will be effective, dramatic, and long-lasting.
There will be no pain, side effects, or complications.
Your eyelashes will be thick and long naturally.
It is suitable for all types of candidates.
The cost-effective procedure, you have to pay for it only once.
They are easy to take care of.
The lashes will be implanted according to your desires.
Who Can Be A Right Candidate?
Before undergoing the procedure of an Eyelash Transplant in Islamabad, it is necessary to fulfill the candidacy criteria. So that is how you will get examined by your surgeon, and the right candidates will always obtain the best results. Anyhow, the basic criteria are mentioned below.
You must be above 20 years of age.
The candidate who have thin and very light lashes.
Those who want to make attractive eyes appearance.
People who don't have any eye allergies are suitable candidates.
Breastfeeding and pregnant women aren't eligible.
Precautions To Take:
There are a few precautions that your practitioner will prescribe you before undergoing the procedure. Some major and common precautions are mentioned below.
Avoid taking blood thinning medications.
Do not smoke tobacco or drink alcohol.
You must sleep for at least 8 hours a day.
Maintain a healthy diet and keep yourself hydrated.
If you have any types of eye allergies, sort them out first.
The Procedure:
At the RCS clinic, an outpatient eyelash hair transplant procedure is completed in two to four hours while under local anesthesia. The procedure involves the following steps:
To prepare the donor area for surgery, which is typically the back of the head, it is first shaved and cleansed.
The donor area is then given local anesthesia. The Follicular Unit Extraction technique extracts hair follicles after anesthesia has been administered. Grafts with 1 to 4 hair follicles are removed to transplant hair onto eyelashes.
Following hair extraction, the surgeon prepares the recipient area by giving local anesthesia and creating incredibly small incisions for follicle implantation. For natural results, consideration is given to the direction and angle of eyelashes before preparing the recipient site.
The surgeon prepares the recipient site before inserting 1 to 2 hair follicles at a time in certain directions. To achieve the necessary eyelash density, 30 to 40 hair follicles are typically implanted during a single surgery.
Aftercare Instructions:
After the procedure, it is very important to take good care during the recovery period. Otherwise, you may experience multiple side effects and complications. Anyhow, there are some aftercare instructions that your practitioner will prescribe you, such as
Do not go out in direct sunlight.
Avoid taking aspirin medicines that make your blood thin.
You can apply recommended cooling gel to reduce discomfort.
The practitioner will give you an antibiotic cream that you can apply to your eyes.
Don't rub and touch your eyes without any reason.
In the initial days, you can't rub your face during the wash and can't apply any mascara.
If you feel an unusual thing, inform your surgeon immediately.
Cost Of Eyelash Transplant At RCS:
The cost of Eyelash Transplant in Islamabad may vary from person to person because it is not charged equally to everyone. You have to initially consult with your practitioner and discuss about the actual cost of the treatment. Also, there are some factors that can affect the cost of the treatment, such as
Expert practitioner's fee.
Location and reputation of the clinic.
The number of hair follicles.
Type of hair transplant technique.
Other additional charges.
Furthermore, if you want to know anything about the cost or its factors, then you can contact us or visit our clinic anytime. We are here to provide you with every bit of information.
Book Your Appointment With Us!
Our Royal Cosmetic Surgery Clinic is the place to go if you want a low-cost eyelash hair transplant in Islamabad. At affordable prices, we provide a variety of hair transplant techniques. We will try to give you satisfying and desired results. Complete the provided form to schedule a free consultation with one of our hair transplant surgeons. It will be your memorable experience with us!