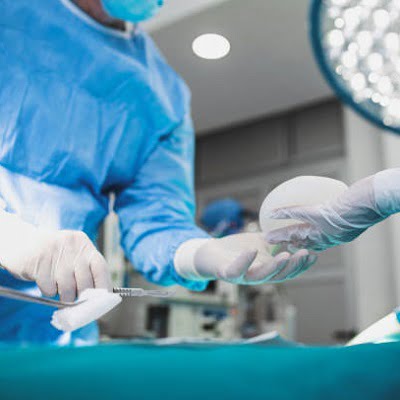 Breast Surgery in Islamabad make people look seductive, attractive and tempting. This is the era where you can mould the aesthetics of your personality. You can redefine the shape, structure and size of every body part that you do not find attractive, including your breasts. Throughout history, breasts have been depicted as symbols of sensuality and femininity. Factors such as aging, pregnancy, breastfeeding and infection can alter breasts' symmetry and captivating artfulness.  Worried about the shape and appearance of your breasts? Visit Royal Cosmetic Surgery Islamabad to rejuvenate the temptation of your breasts.
Breast Treatment: A Path To Wellness and Confidence
This is the age of glamour, fitness and exoticism. Everyone wants to appear perfect and glamorous. Women often show concerns about their appearance after pregnancy or breastfeeding. The tightness, glamorous tone and sculpted shape of breasts are often compromised because of pregnancy and aging. Sagging breasts, asymmetry, and enlarged male breasts become a constant source of dissatisfaction. 
Breast Surgery in Islamabad are a number of procedures performed to improve the shape, structure, tightness and glamour of breasts. These procedures include surgical interventions and non-surgical approaches to improve the contour of breasts. Normally, a person's specific conditions and concerns help a surgeon to design the most suitable and appropriate treatment for that particular person. Whatever the treatment type is, the primary objective of the treatment is to address an individual's breast-related concerns and improve the shape, appearance and functions of breasts.
Breast Treatments: Top Benefits
Eliminate breast pain and discomfort and give relief

Address sagging and asymmetrical breasts and produce uniformity

Tighten the breasts and restore their normal functioning

Enhance the aesthetics of breasts and make them appear more attractive

Breast Surgery in Islamabad

offer customised results

Deal with both male and female breast-related concerns

Restore functions and improve quality of life
Breast Treatments In Islamabad:
Breasts Augmentation
Women who have lost the volume and seductiveness of their breasts because of aging, weight loss and pregnancy can consider breast augmentation in Islamabad. This is a surgical treatment that involves the transfer of fat to breasts in order to improve the volume and a balanced breast figure. This treatment adds value to the aesthetics of breasts and makes them look more seductive and sculpted.
Breast Lift
This procedure is carried out to treat sagging or drooping breasts. The purpose of this breast lift procedure is to reshape the appearance of the breast by removing excess skin and changing the position of nipples and areola to achieve an aesthetically pleasing appearance of breasts. Women who want to accomplish the perky and youthful charm of breasts can undergo this treatment.
Breast Implant:
Breast implant in Islamabad is a surgical treatment that aims at implanting surgical devices made of silicon gel or saline into the breasts. This treatment creates fuller breasts, increases the size of breasts, improves volume and enhances the appearance and captivation of breasts. 
Gynecomastia Treatment
Gynecomastia is a male breast enlargement issue. This can occur because of hormonal imbalance, obesity and certain medical conditions. Enlarged male breasts damage the personality of individuals and lower confidence and self-esteem. This treatment reduces the size of breasts and improves their appearance.
Why To Choose Breast Treatments In Islamabad?
To enhance the seductiveness and aesthetic of breasts

To address underlying issues such as sagging breasts, asymmetry and gynecomastia

To get contoured and perfectly sculpted breasts

To attain tightened and aligned breast

To enhance the shape and appearance of breasts

To improve quality of life and treat psychological issues
Results:
Royal Cosmetic Surgery Islamabad always satisfies its patients and provides them with their desired results. Our dedicated and experienced team analyzes the suitability of a patient and then chooses the most suitable treatment. Our success rate is optimal because we believe in delivering the best. You can observe our success stories here. The satisfaction of our patients is our utmost priority, and this consideration helps us achieve our stated objective: patient satisfaction. 
How Much Do Breast Surgery Cost In Islamabad?
The cost of Breast Surgery in Islamabad largely relies on the type of treatment that a patient gets. Besides type, the extent of the treatment, the clinic's location, attained facilities, aftercare treatment and a surgeon's expertise determine the treatment's overall cost. Generally, the cost of this treatment extends between PKR 190,000 to PKR 350,000.
Best Surgeon for Breast Treatments In Islamabad:
Dr. Naveed Azhar is one of the best surgeons in Islamabad. His credentials, years of experience, treatment prowess and communication skills make him one of the best considerations for breast treatment. He holds a consultation session before the treatment, tries to understand the issue and specific concerns of the patient, and then designs a suitable treatment.
Aftercare Treatment:
If you get breast treatment, you need to follow the given instructions strictly to support the healing process and get the desired results. Because postoperative treatments are equally important as the treatment itself. 
Take proper rest after the treatment and restrict your activity to heal incisions 

Use prescribed medicines to address pain or discomfort

It is crucial to pay due attention while cleaning or dressing incisions to avoid infection

Avoid strenuous activities but perform instructed exercises to avoid blood clotting

Wear compression garments to reduce swelling 

Observe your surgical site critically, and if you feel any issues, inform your surgeon

Keep in contact with your surgeon for proper evaluation
The Bottom Line:
Breast Surgery In Islamabad are a group of procedures that are carried out to treat breast-related issues, improve the appearance and augment the mystique, attractiveness and aesthetics of breasts. Factors such as weight loss, pregnancy and breastfeeding can alter the symmetry and appearance of breasts, leading to dissatisfaction. These treatments address underlying issues and restore fully contour and sculpted breasts.
Book your appointment at Royal Cosmetic Surgery Islamabad to get a rejuvenated and attractive appearance by improving the grace, glamour and look of your breasts. Our clinic aims at providing satisfying aesthetic services and delivering the best.