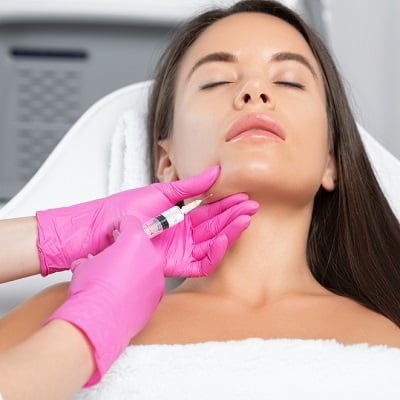 The shape of the face and neck is what makes people now feel self-conscious. This is happening because of the beauty standards of social media. Everybody wants a toned neck in the age of Facebook, Instagram, and Snapchat. Even in Pakistan, this trend is gaining a lot of popularity. Neck Liposuction in Islamabad is one of those procedures of Neck rejuvenation that refers to a number of different procedures that are all intended to lessen "banding" in the neck. The platysma muscles and loose skin under the chin contribute to the buildup of fat. The cervico-chin angle of the neck is targeted by neck liposuction to be free of extra deep and/or superficial fat. The goal of this operation for facial cosmetic surgery is to restore the chin-cervical angle. It also balances the volume by eliminating the fat beneath the chin. Your questions concerning Neck Liposuction in Islamabad will be answered completely on this page.
Ideal Candidate for Neck Liposuction in Islamabad:
You are the perfect candidate for neck liposuction if you have the following:
It is recommended for people who want to reduce extra fat under the chin
It is ideal for men and women with a "double chin"
Those who want to lose, sagging skin and excess fat in the chin, neck, or cheeks
Those who have excess fat that is localised
When the neck's skin droops
Contraindications for Neck Liposuction in Islamabad:
In the case of conditions like diabetes and high blood pressure, neck liposuction is a cosmetic surgery technique that is not advised. Furthermore, quitting smoking at least one month before the operation is crucial.
Steps of Neck Liposuction:
Before the procedure:
You must schedule a consultation with your doctor to go over all the issues. Dr. Naveed Azhar provides treatment advice, considers various surgical possibilities, and responds to inquiries. Additionally, you'll find out if you're a good candidate for the surgery, as well as hear about the price and financing possibilities.
The surgeon will assess the area that has to be treated.
The patient will also communicate all of his goals and outcomes expectations.
The surgeon will also go through all of the precautions he will take during the procedure.
To fully understand the condition, your doctor may suggest you to undergo a few pre-operative tests.
Liposuction Procedure:
Dr. Naveed Azhar follows the following procedural steps for double chin liposuction in Islamabad:
A general anaesthetic will be used on the patient. The entire process will last around 30 minutes.
Through very small incisions made in the neck's natural creases, micro cannulas are inserted to conduct double chin surgery.
The neck fat can be removed using back-and-forth movements by attaching the microcannulas to a suction device.
Absorbable threads are used to seal the incisions after High-Definition Liposculpture in Islamabad.
Post-operative Care
Following post-operative care points are recommended by the Best Plastic Surgeon in Islamabad that must be kept in mind after the surgery:
This procedure is not very painful. You may feel little pain during the process. For pain relief, your surgeon will prescribe analgesics.
Following the surgery, the neck will be sore and swollen for a few days. During this period, you must wear a pressure bandage. Follow-up appointments after an opt-in are required.
Sleep with two pillows or keep your head raised.
If your cheek or chin continues to feel numb, speak with your surgeon.
Your chin will become more defined and the swelling will go away in a few weeks.
In the first few weeks, it's quite common to have a few strange sensations, such as tingling, stabbing pains, pulling or burning, and cold conditions beneath your chin.
Your doctor will show you how to massage the region.
If you've had intra-oral incisions, your diet will need to change.
Your surgeon could advise you to stay away from raw fish (sushi), rare meat, and other bacterially risky meals.
Wash the fruits and vegetables before eating.
Benefits of Neck Liposuction:
Reduces the appearance of a "double chin" or fullness under the chin
Enhances the chin or balances the features of the face by enhancing the jawline
The finest outcomes usually come from patients with healthy skin tones
To further improve facial features, it may be paired with chin augmentation or rhinoplasty
If a patient keeps a constant weight, the results are long-lasting
Side Effects of Neck Liposuction?
There can be bruising down the neck and beneath the chin. They last just for around 10 days and are ephemeral. A few weeks following the treatment, swelling will also be apparent.
Is it Possible to Combine Other Procedures With Neck Liposculpture?
Undoubtedly, yes. In order to tailor and perfect your issue regions, tumescent chin liposuction can be done concurrently with any other operation.
How Much Does Neck Liposuction Cost in Islamabad?
Numerous variables will affect how much neck liposuction in Islamabad would cost. The surgery and its related charges will be thoroughly discussed during your appointment with our surgical team. Usually, the cost depends upon:
The experience of the surgeon
The consultation fee
The cost of anaesthesia
Other related charges
Fat Melting Injections:
Many people think that Fat Melting Injections or Kybella Treatment in Islamabad may help them burn fat. But according to Dr. Naveed, this is not the reality as many of them did not get the desired result. He says the results are inconsistent. Also, it causes tremendous swelling. According to him, although many people opt for Kybella, yet almost all of them change their route towards neck liposuction. This procedure gives more pleasing results and requires only 20 minutes to complete under general anaesthesia with 4 days of recovery time.
Book Your Consultation:
Board-certified plastic surgeon Dr. Naved Azhar is committed to giving each and every one of our patient's great treatment and remarkable outcomes. He is the best Aesthetic Physician in Islamabad. For a consultation for neck liposuction in Islamabad, get in touch with Royal Cosmetic Surgery Clinic right now. This will help you get rid of any extra fat that has amassed around your neck.