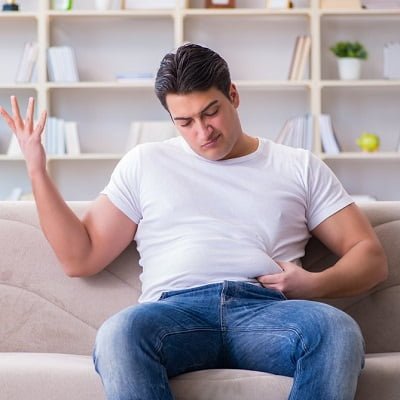 Many procedures are required to reorient the digestive system in order to lose weight. You can lose weight with a gastric bypass and other weight-loss procedures referred to as bariatric surgeries. After bariatric surgery, massive weight loss frequently leaves behind excess skin, which can cause stigma in appearance and severe physical and psychological impairments. You may need specific instruction Post-Weight Loss Surgery in Islamabad which you must take into consideration. This article will enlist all the possible options after bariatric surgery and their relevant details.
After your bariatric surgery, our relationship with you doesn't come to an end at Royal Cosmetic Surgery Clinic Islamabad. Our dedication to your success in losing weight and maintaining it is lifelong. We are by your side at every turn.
Ideal candidates:
Following is the list of ideal candidates for post-weight loss surgical procedures:
Adults with stabilized weight loss
Healthy individuals free of illnesses that would hinder healing or increase the risk of surgery
Nonsmokers
People who have optimistic outlooks and sensible objectives
People who are dedicated to maintaining a healthy lifestyle through appropriate nutrition and exercise
Following are the instructions you must consider Post-Weight Loss Surgery.
Guidelines for first year Post-Weight Loss Surgery:
After having bariatric surgery, you must completely alter your eating habits and philosophy. Exercise should be a part of your daily routine as well.
In order to help you successfully change your lifestyle and lose weight within the first year following gastric bypass, gastric sleeve, or laparoscopic band surgery, we will:
Get you started on your post-bariatric surgery diet. The four stages, from liquid to stabilization, will be guided by your bariatric surgeon.
Give you advice on how to use protein supplements to help you get the daily recommended amount of protein.
Make arrangements for extensive, ongoing support and educational services.
Our skin is generally quite good at relaxing and making room for more fat, but it is not good at shrinking back after weight loss. The shape of the underlying support tissue is improved by surgical body contouring after significant weight loss by removing extra sagging skin and fat. Smoother contours and a better sense of proportion are the end results.
Cosmetic surgery post-weight-loss surgery cost:
The cost of Cosmetic surgery post-weight-loss surgery in Islamabad can range greatly in price from procedure to procedure. The cost of a surgeon's body contouring procedures may vary depending on the surgeon's qualifications, the procedure(s) used, and the location of the office. Health insurance plans might not cover body contouring surgery or its complications. Certain factors that may influence total cost are may be:
Anesthesia fees
Hospital or surgical facility costs
Medical tests
Post-surgery garments
Prescriptions for medication
Surgeon's fee
The experience of the surgeon
Results of Body Contouring post-weight-loss surgery:
All body parts that need to be sculpted after weight loss are targeted and enhanced during this procedure to help you achieve your ideal body shape. It will be possible to get rid of the sagging and loose skin, giving your body a more sculpted appearance.
What should I expect during a consultation for body contouring?
Prepare the following topics to cover during your body contouring consultation:
Surgery's objectives
Diseases, drug allergies, and previous medical interventions
Utilization of alcohol, tobacco, prescription drugs, vitamins, and herbal supplements
Earlier operations
Body contouring procedures may include:
Arm lift
Breast lift
Facelift
Lower body lifts
Medial thigh lift
Tummy tuck
Arm lift:
Your upper arm's excess fat and sagging skin can be reduced with a Brachioplasty (arm lift). The supportive tissue that forms the upper arm's shape beneath the skin is tightened and smoothed out by it.
Breast Lift:
Breast sagging and flattening are common issues for women who have lost a significant amount of weight. You can get rid of extra skin while tightening and improving the shape of your breasts with cosmetic breast surgery, such as a breast lift, breast enlargement (augmentation) with implants, or both.
Facelift or rhytidectomy:
A number of factors, such as skin thinning, facial fat loss, gravity, sun damage, smoking, heredity, and stress can all contribute to the loss of youthful facial contours. A facelift is not a cosmetic procedure and cannot reverse the ageing process because it is a restorative procedure.
Lower body lift:
Many patients discover that the areas like the thighs, hips, and buttocks lose the most weight. The excess skin from the outer thighs, hips, abdomen, and buttocks is removed during a body lift, also referred to as a belt lipectomy.
Thigh Lift:
A thigh lift, as the name implies, will treat sagging thigh skin that has become stretched out as a result of weight gain. It results in more proportionately sized, toned thighs relative to your legs and the rest of your body.
Tummy tuck or apronectomy :
When having a body lift surgery, many people also get a "tummy tuck." When diet, exercise, and weight loss are insufficient, a tummy tuck may be necessary. While liposuction may be necessary as part of a tummy tuck, a tummy tuck is not the same thing.
Though they will eventually fade, you will have scars. The end result will be an abdomen that is firmer, flatter, and better complements a trimmer figure.
About Royal Cosmetic Surgery Clinic Islamabad:
Leading cosmetic surgery specialists in the Pakistan is Royal Cosmetic Surgery Clinic Islamabad. For patients who have undergone bariatric surgery and lost a significant amount of weight, Post-Weight Loss Surgery in Islamabad offers a wide variety of cosmetic surgery procedures. These include breast enlargements and uplifts, face and neck lifts, tummy tucks and apronectomies, arms lifts, thigh lifts, lower body lifts, and other numerous cosmetic procedures to reduce sagging skin and fat.
The most skilled and knowledgeable cosmetic surgeons in Pakistan perform these procedures. The consultants who work at RCS are all board-certified plastic surgeons, not cosmetic surgeons, and have undergone extensive specialized training in their field. Your options for cosmetic surgery will be thoroughly discussed with you, and a customized plan will be created based on your individual needs.