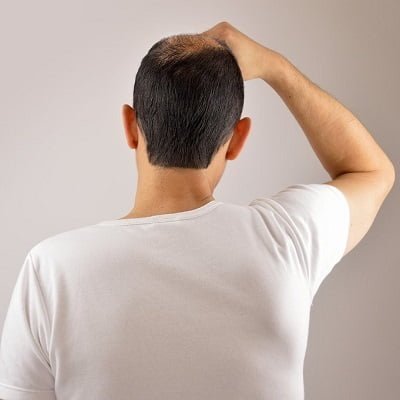 Are you the one who is tired of losing hair? If that is so, you need to stop hair falling, or if you have already lost your hair due to your carelessness, you will be upset. Advanced cosmetology is introducing many hair restoration treatments that must be workable and suitable for those who have already lost their hair. 
On this page, you will learn several treatments that are effective for Hair Restoration in Islamabad, Rawalpindi, and Pakistan. It will include treatment types, their working, benefits, results, cost, and many more. So, please continue reading!
Causes Of Hair Fall:
There are many people who experience hair fall due to several reasons. But the common causes why people suffer from hair falling are mentioned below:
The first few common reasons for hair fall can be a reaction to medication or used for high blood pressure, heart problems, etc. sometimes, the reason for hair fall can be chemotherapy or radiation treatment for cancer patients. 

Many women who take birth control pills can cause hair loss. 

Psoriasis, seborrheic dermatitis, and folliculitis are all scalp conditions that might cause hair loss. 

Illnesses such as thyroid disease and serious infection. 

Trauma includes traction alopecia (hair follicle trauma caused by certain hairstyles) and trichotillomania (repetitive pulling and breaking of one's hair).
Best Hair Restoration Treatment:
According to the royal cosmetic clinic, a hair transplant is the best treatment for hair restoration. It is one of the effective and minimally invasive treatments that can restore your natural hair without any doubt. It is performed by an experienced hair surgeon who knows how to implant the hair follicles accurately. 
The working of hair transplantation is to extract hair from the donor site and implant them in the recipient areas. Moreover, there are two types of hair transplanting techniques, which are also known as the strip method and fue, which are used to extract and implant one by one hair follicles. 
So, if you want to get natural hair and effective hair restoration treatment, then a hair transplant is the best and lifetime solution. However, it would be best if you consult properly. 
Our Successful Results:
After the hair restoration treatment, you will get effective, miraculous, and long-lasting results. All you have to do is to wait for 3 to 4 months. After that, you will observe the growth of your natural hair on the treated areas. The complete results may be obtained after 9 to 12 months. 
The performance of your hair restoration surgeon plays a major role in successful results. Therefore, it is necessary to choose an experienced and skillful surgeon for your successful treatment; otherwise, you may get disappointed. Also, take good care during the healing process by following the aftercare instructions. 
Top Benefits: 
Generally, there are a lot of benefits of getting hair restoration treatment from our clinic. Some common benefits are listed below.
This treatment is a minimally invasive procedure. 

It will provide you with long-lasting and effective results. 

There will be no significant side effects and risks until you take good care. 

One of the successful and amazing hair restoration solutions. 

It improves the texture, volume, and growth of your hair. 

Your self-confidence and self-esteem will be improved.
Who Can Be A Good Candidate:
Before undergoing the treatment of Hair Restoration in Islamabad, Rawalpindi, and Pakistan, you must know that it is necessary to fulfill the candidacy criteria. The criteria are mentioned below.
You must be above 20 age. 

Male-pattern baldness in men

Those women who have thin hair.

A person who has lost some but not all of his or her hair as a result of scalp burns or other injuries.
On the other side, those who are not suitable candidates for this treatment are mentioned below.
Women who experience widespread hair loss.

Those who do not have a sufficient number of "donor" sites (hair-bearing portions of the head from which hair-bearing skin is taken).

Individuals who develop keloid scars or thick fibrous tissue as a result of trauma, burning, or radiation injury.

Those were experiencing hair loss as a result of medicines reactions.
How To Prepare For Treatment:
The best way to prepare yourself for the treatment is to consult with your surgeon properly, where they will give you a few precautions that are necessary to follow. Some common preparing instructions are mentioned below.
You must provide your complete medical history. 

It may require a few initial tests for better results and expectations. 

If you are taking any type of supplements, then please stop taking them 

Avoid taking blood-thinning medication like aspirin. 

Stop smoking tobacco or drinking alcohol. 

Keep yourself hydrated and maintain a healthy diet. 

Lastly, if you have a severe kind of scalp infection, then sort it out first. 
The Procedures Of Hair Restoration:
An experienced hair restoration surgeon will perform the procedure. It is the in-office treatment type. So, the procedural steps are mentioned below.
The surgeon will shave the area and inject local anesthesia into the donor area. 

Then, the hair follicles will be extracted one by one and will be placed. 

After that, the surgeon will prepare the recipient area and inject local anesthesia. 

Next, the surgeon will make tiny incisions and implant hair follicles accurately. 

Lastly, after hair follicle implantation, the surgeon will apply antiseptic and bandage the treated area. 
The total duration of the procedure might be 3 to 5 hours as it depends upon the candidate's condition and the number of hair grafts. You can go home after the surgery for proper rest. 
Aftercare Instructions:
After the treatment, it is essential to follow the post-care instructions that your surgeon will recommend. These aftercare instructions are necessary to follow during your recovery period. If you don't follow them, then you may experience worse situations.
Here are some common tips and instructions to follow
Do not rub, touch or scratch the treated area. 

You can take a shower after 2 to 3 days. 

Use essential oils after 4 to 6 days of the treatment. 

Take painkillers and antibiotics for betterment. 

Avoid smoking tobacco or drinking alcohol. 

Do not take blood thinners like aspirin, which may slow recovery. 

In case of severe pain, you need to inform your surgeon immediately.
The Cost:
The average cost of Hair Restoration in Islamabad, Rawalpindi, and Pakistan ranges from 70,000 PKR to 350,000 PKR. Also, it is necessary to understand that there are a few factors that can affect the cost of the treatment. Such as
Experienced surgeon's fee. 

Traveling expense, if you live in another city. 

Hair restoration type or method. 

The reputation of the clinic. 

The number of hair follicles. 

Other additional charges. 
Furthermore, you can ask our experts about costs and related factors. They will provide you with complete information according to your range and concerns.
Book Your Appointment With Us!
Therefore, if you are willing to get amazing hair restoration treatment from trustworthy and experienced surgeons, then feel free to consult the royal cosmetic clinic. We are providing amazing services, accurate performance and satisfying results rate. So do not feel hesitate and consult us. We are here to give you a memorable experience.