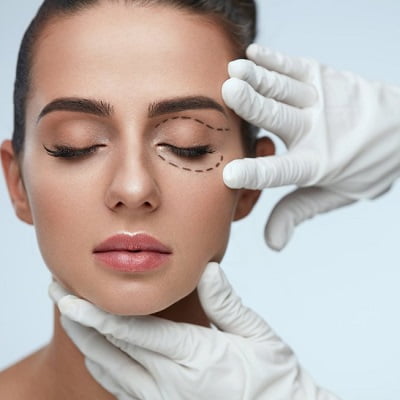 About:
With the advancements in plastic and cosmetic surgery, the medical world has introduced eyelid surgery to treat saggy and droopy eyes. The eyes are the frontal and most focused part of the face while communicating with someone. But, as we get older, the skin reduces elastin and collagen resulting in saggy, wrinkled, and droopy eyes. Women lose confidence and feel pessimistic due to wrinkled and saggy skin around the eyes. Some other factors also result in saggy skin and droopy eyes earlier which are: skin type, genetic factors, lifestyle, etc. If you are facing such issues and you want to restore the youthful look of your eyes by tightening the muscles, Eyelid Surgery in Islamabad is the best solution for you. Blepharoplasty, a surgical procedure that is done for both cosmetic and functional reasons to improve sight vision along with appearance also aims to treat droopy and hooded eyes, under-eye bags, puffy eyes, etc. The surgery makes your eyes brighter and gives you flawless skin around the eyes by removing extra fat and skin around the eyes along with tightening of muscles, also can be applied for both upper eyelid and lower eyelid with several benefits and long-lasting results.
Why Do You Consider It?
People consider eyelid surgery under few reasons like:
Droopy and hooded eyes.
Baggy and double eyelids.
Excess skin on eyelids
Puffiness around eyes
Advantages:
Blepharoplasty aims to provide you with several benefits both, cosmetic and functional which includes:
Reduces under-eye bags.
Improve sight vision.
Reduces excess folds due to rubbing.
Improves appearance.
Removes dark circles.
Boost confidence level.
Gives a youthful appearance.
Tightening of eye muscles.
Removes bulgy eyes.
Eliminate eye wrinkles.
Reduces droopy eyes.
Gives you long-term results.
Makes your eyes brighter.
Removes the excessive skin.
Reduces the saggy eyes.
Results:
The surgery is mild panic but gives you enduring and long-lasting results. Most people can see results in 1 to 2 weeks of surgery however, final results can take 4 to 6 weeks. Moreover, the results also vary from individual to individual depending upon skin type, targeted area, surgical technique, etc. With age, the skin around the eyes starts to droop again but a healthy lifestyle along with a healthy diet can lead you towards more enduring results.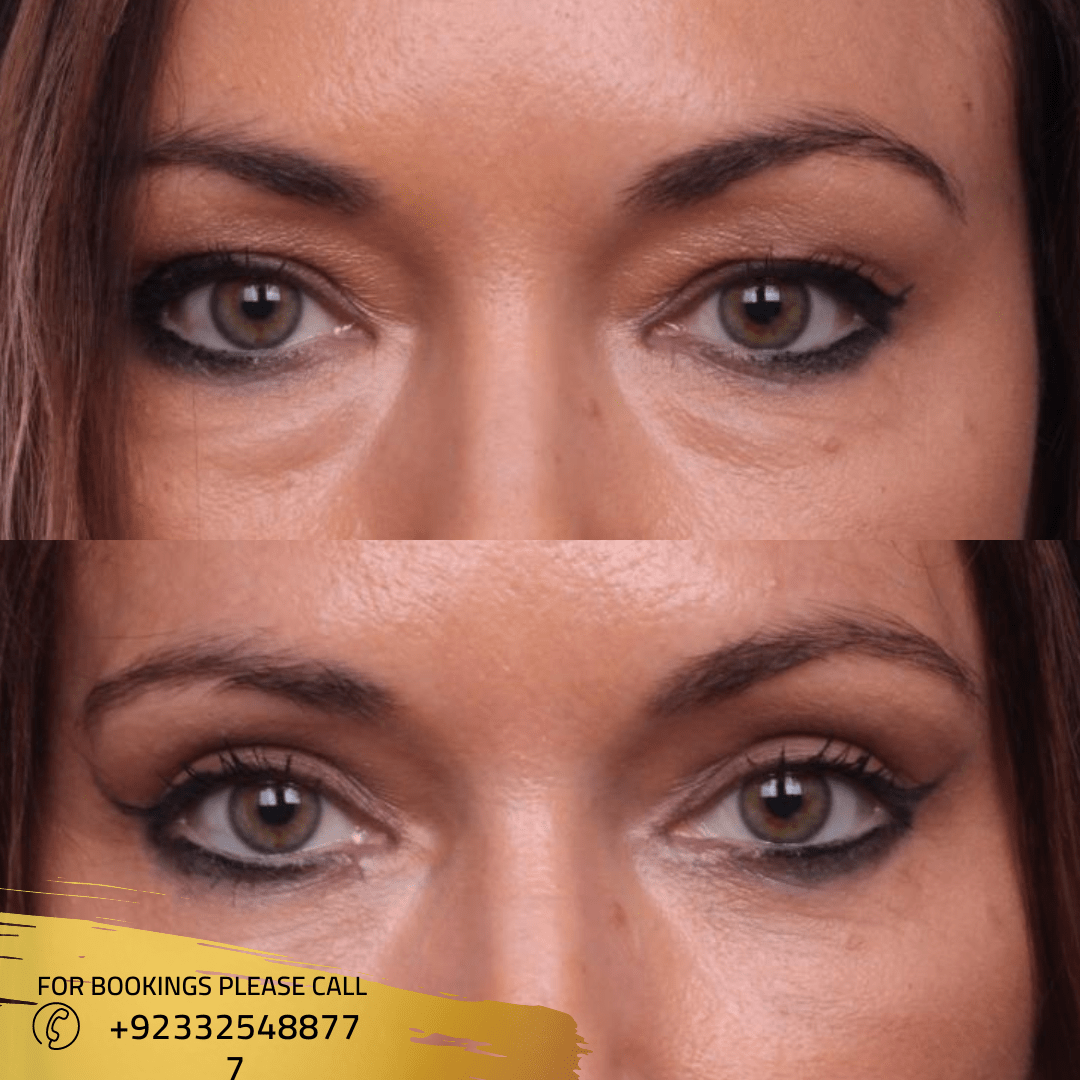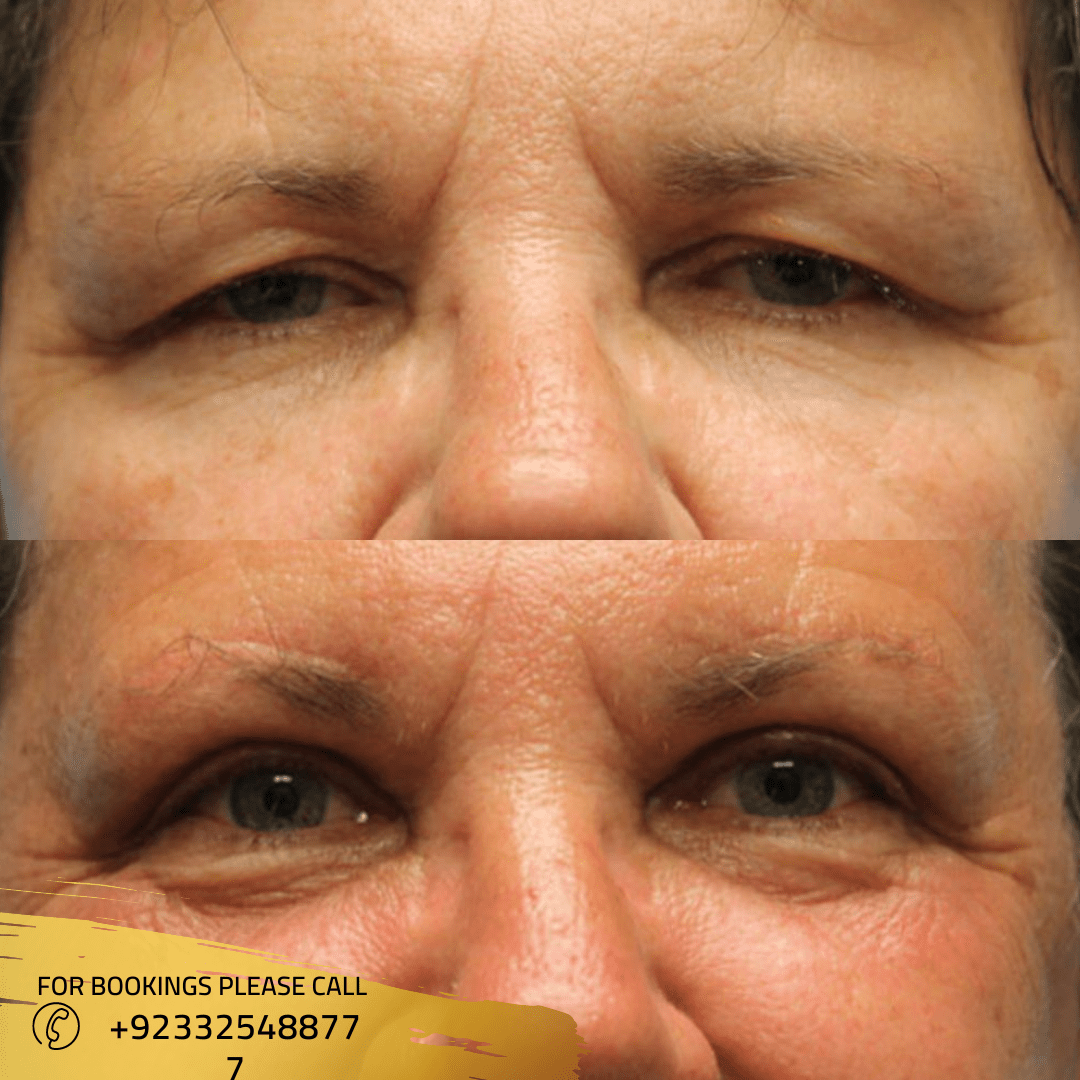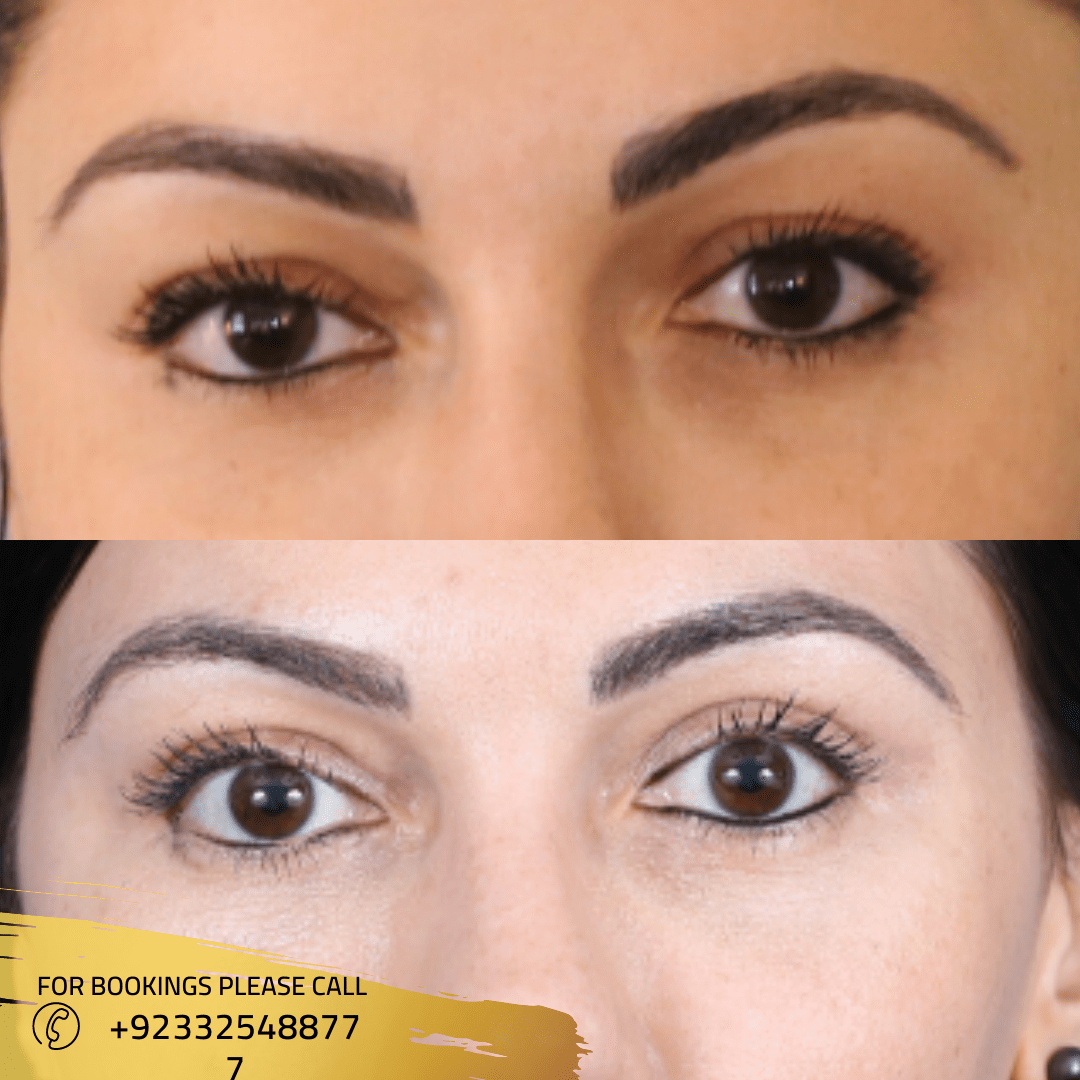 Candidates:
Although, anyone having saggy and droopy eyelids can get the treatment, however, there is a criterion for people to get the treatment, so, before surgery make sure whether you are the perfect candidate for surgery or not. The candidates are:
Individuals having serious eye conditions.
Healthy one.
Individuals with realistic expectations.
People who are committed to a healthy lifestyle.
People in the age of above 30.
People at the age of above 18 under certain conditions.
Preparation:
Before surgery, prepare yourself like:
Consult your doctor and discuss surgery.
Go for medical lab tests.
Avoid smoking for a few days before surgery.
The doctor will also:
Gather medical history.
Measure the area.
Mark the area.
Collect pictures.
Discuss other things like anesthesia, recommendations, etc.
Before surgery, ask a few questions from your doctor like:
Am I a good candidate?
What are the expected results?
What are the risks?
What is the cost?
Procedure:
The blepharoplasty takes approximately two hours, also follows a few steps:
At first, an anesthesiologist injects local or general anesthesia suggested by the doctor to avoid pain and give you comfort during treatment.
After that, the surgeon makes an incision on the targeted area. Moreover, the incision is already designed, results in the concealed scar of the incision in the natural eye crease.
The surgeons remove fat and excessive eye skin through incisions also tighten the eye muscles.
Finally, the skin is pulled together and stitched with the help of sutures or skin glue. Moreover, sutures need to be removed after a few days.
Techniques:
The surgeons perform a few techniques worldwide according to the patients' requirements and desires which are:
The upper eyelid surgery is performed by making an incision at the natural crease line of the upper eyelid. After cutting, the surgeon removes the excess skin and fats also tightens the muscles and closes the incision.
The lower eyelid aims to remove fat and excessive skin by making an incision just below the lower lashes. After the removal of fat, the skin is repositioned and stitched again.
Transconjunctival incision
An alternate technique to remove extra fat from the lower eyelid is followed, in which, the surgeon makes an incision inside the lower lid but, the skin is not removed in this procedure.
Aftercare:
Blepharoplasty is hygienic surgery with quick healing but, a few guidelines must be followed by the patient to avoid any infection and instant healing which are:
Wear sunglasses in the sunlight.
Do not wear contact lenses for 2 weeks after surgery.
Do not rub the area.
Avoid strenuous activities in the initial days.
Do not smoke as it slows down the curing.
Take recommended medicine and eye drops in case of pain.
Drink plenty of water.
Take the bed rest suggested by the physician.
In case of pain, use ice packs.
Walk a little bit to keep blood circulation.
Take a healthy diet suggested by the doctor
Recovery:
The recovery time is short, within 10 to 14 days, a patient starts to recover, also continues daily activities. Moreover, in the initial days, a patient may feel swelling, irritation, and bruising around the eyes but, proper medication and care can subside these issues eventually. In addition, complete healing takes 1 to 3 months depending upon the patient's skin type, targeted area, surgical technique, etc. A patient can get instant recovery by following the doctor's instructions.
Is it a permanent surgery?
The lower eyelid surgery is permanent as once you get the treatment, you can avail the results for a lifetime, however, the upper eyelid lasts for up to 7 years, but a healthy lifestyle can give you enduring results.
Is there any side effect of surgery?
There are no serious side effects of eyelid surgery, however, in the initial days, a patient may feel irritation, swelling, bruising, dry eyes, etc. Proper medications and care subside these issues quickly.
How long does it last?
The results of blepharoplasty in Islamabad are enduring and last for up to 7 years, however, the results may vary from patient to patient. Moreover, with time and age, the skin starts to sag again but, a healthy lifestyle can lead you towards long-lasting results.
Cost:
The cost is a major point to notice before treatment, however, the cost of Eyelid Surgery in Islamabad vary from patient to patient depending upon a few factors like the location of the clinic because the posh and metropolitan areas usually charge higher prices, the surgeon's experience is also an important factor as the highly expert and board-certified surgeons are expensive, anesthesia fee, operating room charges, medications, surgical technique, etc. Moreover, blepharoplasty is the most sensitive surgery because it works only for the eye, the quality and experience matter a lot instead of cost, but the cost of treatment in Royal Clinic in Islamabad ranges from 65,000 PKR to 110,000 PKR.
Why Do You Choose Us?
Blepharoplasty is getting fame by day and night due to long-lasting results. People choose the treatment to get rid of eyes issues quickly. If you are depressed by droopy and hooded eyes which lose your confidence level and want to get youthful, brighter, and tighten eyes, then, consider Eyelid Surgery in Islamabad. We have board-certified and highly qualified plastic surgeons at Royal Cosmetic Surgery in Islamabad who make sure to improve the appearance of your eyelids. We can help you to regain your youthful appearance by removing puffiness of eyes, under-eye bags, droopy eyes, eye wrinkles, etc. Visit us for safe and hygienic treatment with instant results. You can also consult our cosmetologists in case of queries. We can help and guide you better to reach your goals.