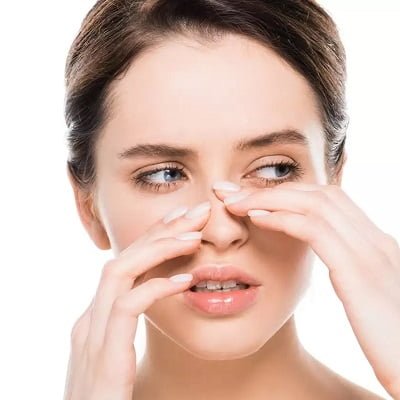 Everyone has different nose shapes and sizes, and many people have broad, outspread nostrils that get exaggerated when they smile. Wider noses that influence the complete face structure are being questioned, but this does not indicate that the world will end or that the person will have to live with this nose deformity forever. Royal Cosmetic Clinic offers several nose reshaping treatments, and one of them is Alarplasty in Islamabad. 
On this page, we are going to explore this amazing and life-changing treatment, including its results, benefits, procedure, cost, and many more. So, take a moment and read the following information carefully.
What Is Alarplasty?
A cosmetic surgery called Alarplasty, also known as alar base reduction surgery, alters the form of the nose. It is popular among those who wish to make their nose appear more symmetrical and who want to lessen the appearance of nasal flare. A small amount of skin is taken from the wing of the nose during the procedure. The outcome is frequently an appearance of the nose's base being narrower.
Alarplasty is a specific kind of Rhinoplasty, which is also used to perform for making corrections in nose shape. Various incision techniques may be combined if the surgeon believes they will produce the optimum results. The aim is to keep the nose's base as natural as possible.
How Does It Work?
Generally speaking, it is believed that the nose's width should be equal to the width of the eye region or one-fifth the width of the entire face. Your face may appear less balanced and attractive if your nose is seen as being excessively wide if it is longer than these proportions. In addition, it may result in the nose's overall width being reduced.
Many individuals who want Rhinoplasty do so since they believe they have excessively wide nostrils that draw attention away from other individuals' eyes from your other attractive facial features. The procedure may take several hours to be completed.
Difference between Alarplasty Vs. Rhinoplasty:
A complicated treatment called a Rhinoplasty is used to fix the nose's aesthetic and functional problems as well as to remove the bumps caused by a crooked nose.
Alarplasty, on the other hand, is a quick cosmetic operation used to reduce the size of flared nostrils. It may often be combined with Rhinoplasty by the surgeon to take benefit of the added features of the procedure.
While general anesthesia is required when traditional Rhinoplasty treatments are combined with Alarplasty, the patient does not need general anesthesia when Alarplasty is performed alone.
Expected Results:
After getting a treatment, you will obtain a nice and attractive shape of the nose for the long term. The results will be effective, satisfying, and unique. It provides a 90 percent success rate, and you don't have to require any maintenance sessions except in rare cases.
So, if you want to get realistic and desired results, then you must have to select the best practitioner because performance plays a major role in successful outcomes. Otherwise, you may not get what you desire and get disappointed.
Topmost Benefits:
Generally, there are countless benefits of undergoing Alarplasty in Islamabad. Some major and particular benefits are mentioned below
Provide you long term and desired results.
The treatment will correct nostril asymmetry.
It is a minimally invasive procedure.
You will get the accurate shape and size of the nose.
It helps in making the nose proportionate.
Only a few weeks are required for the recovery period.
Improves facial appearance.
No major side effects or complications.
Cost-effective treatment.
Who Can Be A Right Candidate?
Before undergoing the procedure, you have to discuss everything with your practitioner, and they will let you know whether you are good for the treatment or not. Anyhow, the basic eligibility criteria for Alarplasty are mentioned below
The candidate must be above 18 years of age.
If you want to get your wider nose correction.
Those who are concerned about asymmetrical features of the face.
Both men and women are the right candidates.
It might not be a good option if you have medical issues.
Pregnant or breastfeeding women aren't eligible.
How To Prepare?
Your cosmetic practitioner will prescribe you some precautions that are necessary to follow before undergoing the procedure. These are mentioned below
Submit your medical history with your practitioner.
Avoid taking blood thinning medications like aspirin.
Do not smoke tobacco or drink alcohol.
If you have any type of allergies or infections, then sort them out first.
Keep yourself hydrated and be prepared.
The Procedure:
It is an outpatient treatment, and it takes an hour to finish. Local anesthesia is injected to reduce the patient's pain and suffering during the initial stages of the procedure. Next, a tiny bit of nasal tissue is taken out through a surgical incision. The tissue is removed, and then the nostril is reattached to the base of the nose using sutures in a more curved position. On the opposite nostril as well, the process is repeated. Incisions and the resulting scars are largely concealed by the nose's natural wrinkles. Dissolvable stitches will be used by the surgeon to improve the healing process. After the procedure, you can go home for proper bed rest.
Recovery Period:
The Alarplasty recovery period is quicker than that after other cosmetic procedures. After the swelling and bruising have subsided for one or two months, the patient will see the final results. But during the recovery period, it is necessary to follow your practitioner's instructions, so that is how you will get results quickly. If you don't take good care, you may experience side effects of the treatment.
Aftercare Instructions:
After the procedure, your practitioner will prescribe you some aftercare instructions that are necessary to follow during the recovery period. Some common and basic instructions are mentioned below
You can use an ice pack on the treated area for subside swelling.
Only use recommended medicine to avoid pain and infection.
Still, avoid using blood-thinning medicines, as they can slow down recovery.
It would be best if you avoid smiling broadly for a few initial days.
First 5 days, take a liquid diet if you can't eat properly.
Do not touch or rub the treated area.
Avoid smoking and drinking alcohol.
In case of severe reaction or pain, inform your practitioner immediately.
Cost Of Alarplasty At RCS:
The cost of Alarplasty in Islamabad varies from candidate to candidate because everyone doesn't have the same concerns. Also, it is a cosmetic procedure that is not covered by any insurance company. Moreover, there are some factors that can affect the cost of the treatment, such as
Experienced practitioner's fee.
Location and reputation of the clinic.
Type of Alarplasty incision.
Further checkup sessions.
Other additional charges.
Furthermore, if you want to know more about its cost and factors, then you can contact us or visit our clinic anytime.
Book Your Appointment With Us!
Therefore, this procedure is ideal if you desire a more attractive nostril without changing the curve of your nose overall. If you are willing to consider this Alarplasty in Islamabad treatment from a reputable clinic, then feel free to consult Royal Cosmetic Clinic and book your appointment with us. We are here to make your nose more attractive, and it will be your memorable experience with us.