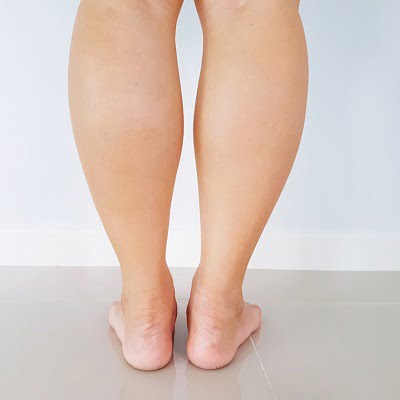 The psychological effects of a person's calf size can greatly affect all aspects of daily life, including clothing preferences, perceptions of one's appearance, and self-confidence. While some bodybuilders work to sculpt their lower leg muscles using various weightlifting methods to increase calf muscle definition, others aim for calves that are thinner, sleeker, and more feminine-looking. 
In order to reduce calf size, numerous invasive and non-invasive techniques exist. One of the best that royal cosmetic can offer you is Calf Reduction in Islamabad, Rawalpindi, and Pakistan. A surgical procedure can give instant and long-lasting results, while non-surgical treatment still requires maintenance sessions. 
On this page, you will learn everything about treatment for calf reduction, including its procedure, results, benefits, cost, and many more. So, take a moment and read the following details. 
What is Calf Reduction Treatment?
In order to improve the size and shape of the calf muscles and improve the lower body's aesthetics, calf reduction is a common cosmetic procedure that can be done surgically or non-surgically. It is the best option for people looking for the safest way to get trim, proportionately sized calves because of its quick results and short recovery period.
What to Expect in Results:
By reducing the size of the calf, loose skin will be pulled in, and extra fat will be eliminated. According to the type of technique employed, results vary from person to person. However, you will get immediate, effective, and desirable results. 
A reduction in calf width of approximately 3 to 7 cm is typical following surgical calve reduction. To ensure that your treatment has the best results possible, carefully follow all precautions and post-procedure instructions.
Benefits of Calf Reduction Treatment:
There are alot of benefits for those who choose calf reduction treatment for their problem. Some common benefits are listed below.
It will allow you to wear any type of shorts and heels. 

You will get an amazing and accurate shape of a calf. 

The results will be noticeable and effective. 

Cost-effective procedures. 

Your self-confidence and self-esteem will be boosted. 

No major side effects or risks in it. 

There are other alternatives for fixing calf problems. 
Who Can be a Right Candidate:
Before undergoing the procedure of Calf Reduction in Islamabad, Rawalpindi, and Pakistan, it is very important to talk with your practitioner. They will let you know whether you are a good candidate or not. So, the basic criteria are mentioned below.
If you desire symmetrical or thinner legs and are generally in good health. 

A person who is dissatisfied with their body shape.

To be born with tubular or bulky legs.

You want to have their legs reshaped.

The candidate must be 18 and above age. 
How To Prepare:
Your procedure will go more smoothly the better you have prepared. You will receive instructions from the Rcs expert team on what to do in the days, hours, and after your procedure. 
To ensure optimal healing and quick recovery after surgery, it is strongly advised to maintain an active lifestyle, eat a healthy diet, and quit smoking. In addition, always discuss all prescription and over-the-counter medications you are taking with your doctor so they can determine which ones you should stop taking.
Calf Reduction Procedure:
The procedure can be performed with different options. The practitioner will recommend you a suitable option according to your concerns and desires. So, the common surgical and non-surgical procedures are mentioned below.
Calf reduction by Cool Sculpting –

A non-surgical calf contouring procedure called Cool Sculpting uses cutting-edge technological tools to keep the shape of the calf. It makes the appearance better by using a special device to freeze the subcutaneous fat that causes disproportionate calves. However, progress is slow and takes time.

Calf reduction by laser lipo –

Your ankles and calves can be safely tightened most efficiently by doing it this way. First, the fat is broken down and extracted with a laser device while the patient is under light sedation. There are noticeable results within the first two weeks, and they get better over time.

Calf reduction by Liposuction –

By sucking out the extra fat deposits in the thighs, one can reduce the size of the calves. A small incision is made in the desired location, and a cannula is inserted and moved back and forth to break up fat cells. Suction removes liquefied fat, and stitches are used to close any wounds.
Aftercare Instructions: 
After the procedure, the practitioner will prescribe you a few aftercare instructions necessary to follow during recovery. Although swelling or bruising may develop, they will completely disappear in 3 to 4 hours. You should wear compression clothing to give your legs the shape you want. 
Also, do not smoke tobacco or drink alcohol. It would be best if you avoid taking blood thinning medication like aspirin. In case of severe pain or reaction, you must inform your practitioner immediately. Otherwise, you can use pain killers for minor pain. 
The Cost at The Royal Cosmetic Clinic: 
The cost of Calf Reduction in Islamabad, Rawalpindi, and Pakistan depends on a few factors. Also, there are few factors that can affect the cost of the treatment. The common factors are listed below.
Expert surgeon's fee. 

Clinic's reputation. 

Location or traveling expense. 

Type of calf reduction treatment. 

Anesthesia fee. 

Other additional charges.
Furthermore, if you are willing to know about cost or its factors before undergoing the procedure, then you can contact us or visit our clinic anytime. 
Book Your Appointment with us:
Therefore, if you want to get a beautiful leg shape without any major risks or complications, then feel free to consult the Royal Cosmetic clinic for calf reduction treatments. We are offering several solutions to your problem, and they are all affordable. So, don't wait and get your appointment today. It would be your memorable experience with us.