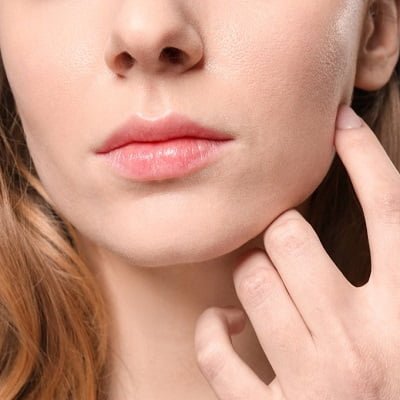 Slim cheeks are a popular beauty feature, but pinched cheekbones are the most desired structural feature. Our faces change with age, and exercise does not affect our cheeks. So, what is the best way to get rid of cheek fat? The royal cosmetic clinic offers a special treatment used to perform as Buccal Fat Removal in Islamabad, Rawalpindi, and Pakistan. This procedure is also known as cheek reduction. You can consult our experts if you want to get facial beauty. 
On this page, you will learn everything about its procedure, results, benefits, cost, and many other things. So, continue reading the page for more details. 
What Is Buccal Fat Removal Treatment:
Buccal fat is the fat that lies between your cheekbones and jawbones and helps shape your face. Buccal fat is found in everyone, but some people have more than others.
Buccal fat removal is a procedure that removes fat from this area of the face.
Removing this fat can draw attention to your face's bone structure, particularly your cheekbones and the hollowed-out areas between your cheeks and jawline. This treatment is also known as cheek reduction. This procedure can be used alone or in conjunction with other types of plastic surgery such as a facelift, Rhinoplasty, Botox injections, or lip augmentation.
The Success Rate Of Results:
After the swelling has subsided, the results of buccal fat removal are visible. These results are permanent, and you will not be required to attend any follow-up sessions. However, you should be aware that results vary from person to person.
Following your surgeon's instructions is the key to achieving the best results. However, the desired results may not be obtained in some cases, necessitating a subsequent surgery.
Top Benefits:
The buccal fat pad removal treatment removes excess fat from your cheeks. As a result, you will have a more defined face, jawline, and less chubby cheeks. If you want a slimmer lower look, face fat reduction can help. 
Some of the most important advantages of buccal fat reduction treatment are listed below.
Treatment is both safe and effective.

It is a minor procedure that can be performed without general anesthesia.

Enhances cheek contours and adds definition to the jawbone.

Improves the overall appearance of the face.

The outcomes will be permanent.

There will be no visible scars.

This surgery can be combined with other procedures.
Who Can Be A Good Candidate:
If you meet the following criteria, you may be a good candidate for Buccal Fat Removal in Islamabad, Rawalpindi, and Pakistan, such as:
To have a lot of puffiness in your cheeks.

You have a lot of buccal fat pads.

Your jawline lacks definition.

A person must be at least 18 years old.

You are in good physical and mental health.

You've set reasonable expectations for the procedure.
How To Prepare For Treatment:
Before the treatment, you may need to follow the precautions that your surgeon will recommend. Some common precautions are mentioned below.
Obtain laboratory testing or a medical examination.

Take certain medications or make changes to your existing medications

Tobacco use should be reduced.

Aspirin, anti-inflammatory drugs, and herbal supplements should be avoided because they can cause bleeding.
The Procedure:
Buccal fat removal surgery is an outpatient procedure. Therefore, it will take about an hour to complete. However, The procedural steps are mentioned below.
The surgeon will administer anesthesia. Due to local anesthesia or sedation, the candidate will awake during the procedure but not feel any pain.

An incision between the cheeks and gums will be made. 

Due to external pressure, a buccal fat pad will protrude through the incision. 

Surgical instruments will be used to remove this fat pad. 

After removing the fat, your surgeon will use stitches to close the incisions.
Recovery Period:
After the surgery, you will experience discomfort and pain, which will be managed with pain medications. You may also experience swelling and bruising after the surgery, which may take several weeks to resolve completely. In most cases, you can return to work within a week of the surgery.
Aftercare Instructions: 
Following the surgery, you will be given a few instructions to follow to achieve the best possible results. Some examples of common instructions are. In addition, the surgeon will prescribe you instructions on how to care for your incisions. 
Make sure to pay close attention to them and follow their instructions. They will also provide you with a special mouthwash before leaving the clinic. Using this mouthwash will keep you healthy.
Following a liquid diet for a few days after surgery is critical. You can gradually transition to soft foods after the wound has healed. Swelling and bruising in the treatment area is normal. 
Cost Of Buccal Fat Removal Treatment:
The average cost of the treatment performed for Buccal Fat Removal in Islamabad, Rawalpindi, and Pakistan starts from 120,000– PKR. Also, the cost of the treatment can be affected by several factors. Such as; 
Expert surgeon's fee. 

Clinic's location. 

The reputation of the clinic. 

Type of treatment. 

Anesthesia fee. 

Other additional charges. 
For more information, you can contact us or visit our clinic anytime. Our experts will guide you and let you know the estimated cost according to your concerns and ranges. 
Book Your Appointment With Us:
Therefore, An initial consultation allows the patients to discuss their concerns about the surgery to the surgeon while learning more about the treatment. It also allows a surgeon to learn about the patient's needs and expectations. 
Our patients can receive a free initial consultation at Royal Cosmetic Surgery Clinic. So, make your appointment today for a successful buccal fat removal surgery. Moreover, we are here to give you a memorable experience with us.