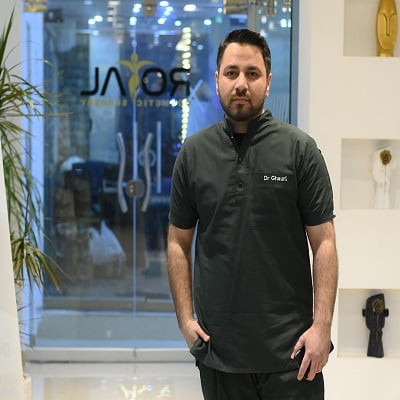 There is always a person who is specialized in a specific field. If you have teeth misalignment, crooked or broken teeth, and jaw problems, then you have to consult with a person who is an expert in orthodontics care. The orthodontist will call the specialist, which is different from the dentist. You will always prefer some professional and expert. So, visit the royal cosmetic clinic for the Best orthodontist in Islamabad. 
On this page, you will learn about everything related to the orthodontist and how to choose the best one. So, take a moment and read the following details.
Who Is an Orthodontist?
A dentist with special training in identifying, avoiding, and treating issues with the teeth and jaw is an orthodontist. They fix the problems that are already there and are skilled at spotting potential future issues. Orthodontists treat patients of various ages, from children to seniors.
The branch of dentistry known as orthodontics deals with teeth that are positioned improperly. An individual may struggle with eating or speaking if they have an overbite, underbite, overcrowding of teeth, crooked teeth, or a misaligned jaw. In these situations, orthodontic treatment is advised to gradually reposition the teeth so that they are straighter and better aligned. If someone wants a nicer smile, orthodontics can also be employed for cosmetic reasons.
A person may have a malocclusion or a faulty bite from birth, or they may develop one over time due to trauma or unhealthy habits, including thumb-sucking as a toddler. Whatever the issue, it's critical to address it quickly.
What Does an Orthodontist Do?
Orthodontists specialize in treating a particular range of dental issues, including tooth misalignments and other related irregularities. The following are some of the conditions they can treat:
Overbites
Jaw misalignment.
Treat teeth that are too far.
Crowded teeth.
Crooked and broken teeth.
Under bites.
As you can see, these dental disorders are different from the typical issues that general dentists see. The position of the teeth can also be altered and adjusted by orthodontists using specific techniques. These include tools like braces, retainers, and Invisalign.
How To Choose An Orthodontist?
As mentioned above, if you experience one of these conditions, you should consult or visit an orthodontist. Now, you may wonder how to choose the Best orthodontist in Islamabad. Well, it is very easy to choose the right one for your treatment; you only have to follow some instructions that will help you to select. These are mentioned below
You must search for the best orthodontist near to your location.
Visit or contact to the selected orthodontist and ask them questions.
First, you should ask them about their qualification and certification.
Check their previous experiences or reviews on the page.
It would help if you asked about the treatment you want.
Do they have all essential technology and machine devices?
What cost are they offering for the treatment? Is it high or very cheap?
Best Orthodontist In Islamabad:
After searching, you will find the right one at Royal Cosmetic Clinic. Our very expert and professional orthodontist, Dr. Usama Hayat Ghouri. He is very experienced and a specialist in several orthodontic treatments. Also, he has been serving for the clinic for the past several years, and no doubt, he never failed his patients' expectations and gave satisfying results with successful performance. You can check his previous successful performances and feedback on our official website.
So, if you want to get your treatment done by the best orthodontist, then you can consult us anytime and let us treat your problems. You will find our staff is very friendly and understanding where you will never get bored and insecure.
Do You Want To Consult Our Best Orthodontist?
Therefore, after knowing everything about the Best orthodontist in Islamabad, if you want to book your appointment with us, fill out the form or visit Royal Cosmetic Clinic directly. Our expert will start your treatment right after your decision and give you long-lasting results without any complications.
Moreover, our costs for such orthodontic treatments are reasonable, and you have to pay because these treatments aren't covered by any insurance company, as well as not at low prices.