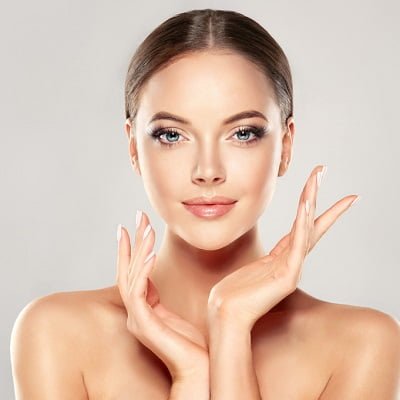 Do you want to make your skin glowing and attractive for the big event? If yes, then you should try Mesogold stamp therapy as it is one the best quick procedure in cosmetic treatment. It can give you desired results and amazing effects on your skin. This page will teach you about mesogold stamp therapy, including its procedure, results, benefits, cost, and many more. So, take a moment and read the following details. 
An Overview – Mesogold Stamp Therapy:
Skin renewal is achieved with the use of mesogold stamp therapy. It injects various nutrients under the skin's pores using specialized needles. The main objective is to hydrate and renew the skin to remove any flaws.
The most common method for treating the face, neck, hands, and body is using this to apply potent serums to the skin. Patients adore it, and it is done all across the country. We have been performing it for the previous five years. Results might be both short-term and long-term.
How Does It Work?
According to the Royal Cosmetic Clinic, it is similar to micro-needling in that both involve using a needle but are different in other ways. The needle's length, stroke, depth, and entry rate are enhanced in mesotherapy. In addition, the serum can flow consistently and in the proper amount thanks to microneedles, which are even smaller than a human hair. 
A serum that has been infused and customized for each person's skin. As a result, it might be an injection of PRP, Botox, or hyaluronic acid. When injected into the skin's lower layers, a vitamin cocktail allows the micro pores to absorb the contents through small puncture sites, encouraging the synthesis of collagen and resulting in clear, gorgeous skin.
What To Expect In Results?
The effects of mesotherapy start to show themselves 3–4 days following your treatment. They get better a few weeks following treatment but eventually go away. Most importantly,  You must go through multiple sessions to analyze the outcomes over an extended period.
Conversely, choosing an expert practitioner who can perform the treatment accurately is necessary because performance greatly affects successful outcomes. 
Topmost Benefits:
Generally, there are multiple benefits of getting mesotherapy stamp treatment. Some common and major benefits are mentioned below.
It is a quick procedure for skin glowing. 

Rich nutrition uptake quickly.

Radiant, plump, and youthful skin.

There are no major side effects or complications. 

Easy to use and without pain.

Due to the platinum 24K gold platelets, they are non-allergenic.

Improves your facial appearance, skin tone, and texture. 

It is a cost-effective procedure. 
Who Can Be A Right Candidate?
Before undergoing a procedure of Mesogold stamp therapy, it is necessary to be an eligible candidate. Your practitioner will examine your skin type and condition and recommend a suitable option. 
It is a non-invasive and quick treatment that doesn't require specific criteria. Anyhow, the basic criteria for the treatment are mentioned below.
You must be above 18 years of age. 

People who need glow and smooth skin. 

Suitable for both men and women. 

Pregnant and breastfeeding women aren't eligible. 

If you have any skin infection or allergy, fix it first. 
How To Prepare? 
Your practitioner will prescribe you a few precautions that are necessary to follow. So that is how you will not experience any complications during and after the treatment. Some common and important precautions are mentioned below.
Avoid taking blood thinning medication. 

Don't smoke tobacco or drink alcohol. 

Do not use any creams for medical care.

Be prepared physically and mentally.

Keep yourself hydrated and maintain a healthy diet. 

Inform us of any skin problems (if you have any).
The Procedure Of Mesogold Stamp:
It is a very flexible procedure that efficiently delivers a range of serums to the skin using the Mesogold device. In addition, the 24K gold-plated needles on this device's grips help distribute the serum safely without worrying about negative side effects.
A certified practitioner will cleanse the skin, apply a local anesthetic, and fill the applicator with the chosen serum during treatment. Once the skin absorbs the serum, the gadget travels over the damaged area, prompting the cells to make more collagen, resulting in younger, more beautiful skin. In addition, because Mesogold employs delicate needles, there is almost any pain or bleeding in specific areas.
Aftercare Instructions:
After the procedure, you must take good care of your skin even when you are done with mesogold therapy. Few aftercare instructions are commonly recommended to undergoing candidates. Such as 
Do not touch, scratch, or rub your face unnecessarily. 

Use a recommended moisturizer on your skin. 

Avoid going out in direct sunlight; it can damage your skin. 

Keep yourself hydrated and eat healthy food for your skin to glow. 

You can apply ice packs if you feel irritation or itching. 

Don't smoke tobacco or drink alcohol. 

In case of a severe reaction, inform your practitioner immediately. 
The Cost At RCS:
The cost of Mesogold stamp therapy can vary from person to person. Also, there are some factors that can affect the cost of the treatment. Such as 
Expert practitioner's fee. 

Location and reputation of the clinic. 

The number of sessions. 

Additional skin treatments. 

Size of the targeted area. 

Other supporting charges. 
Furthermore, if you want to know more about the cost or its factors, then feel free to contact us or visit our clinic anytime. Our experts will guide you accurately. 
Book Your Appointment With Us!
Therefore, mesogold stamp therapy is one of the most effective and result-providing treatments for all skin types. You will get amazing and satisfying results without any wait and complications. So, feel free to consult Royal Cosmetic Clinic and book your appointment with us. It would be your memorable experience with us!