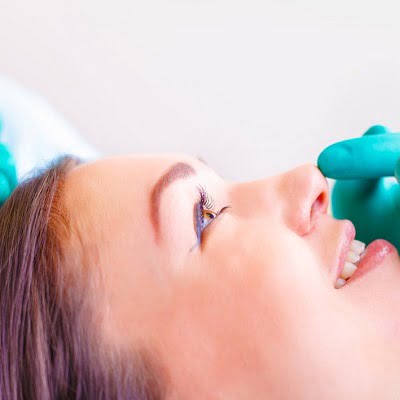 About:
Nose tip plasty or nose tip rhinoplasty is a cosmetic surgical procedure to create a symmetric nasal tip with the right projections and proportions with other facial features. The cartilage from the nose tip is removed to lift the nose or make a thinner nasal tip according to an individual's demands and desires. Some people are blessed to have an ideal nasal tip that makes them confident and attractive but some do not have it. The nose tip is the prominent and visible part of the nose also the most noticeable while communicating with someone. People feel low confidence, if they have, a bulging tip, droopy tip, widespread tip, extensive nostrils, etc. Nose Tip Plasty in Islamabad aims to trim cartilages which results in slimmer and lift nose tips also nostrils are contracted to give you an aesthetic and defined shape using a few techniques. If you have the distressing appearance of a nose tip then, nothing to worry about, because nose tip plasty can act as a blessing for you to deliver your desired look by solving enlargement, roughness, and irregularity in the front cartilage of the nasal tip.
Why Do You Consider It?
A few reasons that lead a person to choose nose tip plasty which are:
Bulbous nose tip
Droopy nose tip
Wide nose tip
Widespread nostrils
Asymmetric nostrils
Benefits:
The surgery has many benefits. A few common and popular are here:
Long-lasting results.
Lift drooping nasal tip.
Generates facial harmony.
Balances the nostrils.
A fast surgical procedure.
Gives your nose and nose tip a new shape.
Reduce the nose tip.
Boosts the confidence level.
Enhances the appearance.
This treatment will create a balance between your nose and other facial features.
Helps to get the desired nose tip shape.
Facts:
Some facts of nose tip plasty are:
Less-invasive surgery
Reshaping and reducing nasal tip
Permanent results
Affordable cost
It takes almost 45 minutes
Used with a few techniques.
What Nose Tip Plasty does?
Nose tip plasty aims to do the following:
Thinning nasal tip
Lifting the nasal tip
Bring nose tip to forward
Remove excess part in nasal wings
Reducing the size of nasal tip
Expected Results:
Results may vary from patient to patient depending upon skin type of patient, type of technique being used, size of the targeted area, however, a patient can see the results immediately after surgery, but final results may take a few months. Moreover, the results are permanent, can be seen for a lifetime but, with aging, in some cases, the shape of the nose tip may change slightly.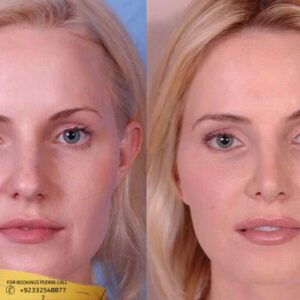 Candidates:
The ideal candidates are:
Anyone whose facial growth is complete.
Anyone who is physically healthy.
Non-smoker.
Anyone has a realistic outlook and expectations.
How To Prepare?
Before going through this procedure, a few things must be done like:
You consult your plastic surgeon in this regard. Your doctor will gather your medical history.
Your doctor will recommend a blood test and makes an assessment of your nose, etc.
Pictures of your nose will be taken from different angles.
A little discussion about surgery is very necessary.
Before surgery, ask a few questions from your doctor like:
Am I a good candidate?
What are the expected results?
What are the risks?
What is the cost?
Procedure:
It is not a very long procedure as the treatment takes from 45 minutes to 1.5 hours depending on your condition of the nose as well as technique type. The procedure follows a few steps:
At first, an anesthesiologist injects local or general anesthesia suggested by the doctor to avoid pain and give you comfort during treatment.
After anesthesia, the surgeon makes incisions on the targeted area according to the technique being used.
Here, reshaping of the nose tip is performed by reducing a large nose after the removal of bone or bulbous cartilage and as a result, a slimmer and lifted nose tip is achieved along with narrowed and asymmetric nostrils. Also, the diverged septum is straightened here and projections are reduced to improve the breathing process.
After making all appropriate alterations, the nose skin is redraped to close the incisions.
Techniques:
In this treatment, a cut is made between your nostrils inside the columella. The whole nose can be easily seen by a plastic surgeon. Open rhinoplasty is also recommended for people who have surgical errors during surgery.
This treatment is performed by making a cut across the base of your nose. This procedure is recommended for people who want slight reshaping in their noses. During this technique, the cuts are hidden inside the nose.
Aftercare:
Some guidelines must be followed after surgery for fast recovery like:
Avoid swimming and washing your face with water for a few days after surgery.
Use ice packs in case of swelling.
Do not take medicines containing aspirin two weeks after surgery.
Take a light walk.
If you are a smoker then quit smoking for a few weeks.
Take rest suggested by your doctor.
Eat a healthy diet.
Stay hydrated.
Avoid energetic activities for a few days after surgery.
Brush your teeth softly to avoid any pain.
Avoid propelling your nose.
Take prescribed medicines suggested by the doctor.
Lower salt intake.
You should eat a healthy and high fiber diet.
Downtime:
The recovery time is quick as compared to other facial surgeries also in the initial days, the nose will be red and swollen but these issues can subside with proper medication and care. Moreover, a patient starts to recover within 2 to 3 weeks of surgery and can get back to their work but, complete recovery takes almost 12 months. The recovery also varies from individual to individual depending upon the patient's skin type, targeted area, technique type. Also, some patients start to recover within 10 days of surgery and their complete recovery takes less than 12 months.
Yes, we can say that the surgery lasts for a lifetime by giving you permanent results, however, with aging, the nose tip may start to change slightly.
No, the surgery is painless because you go through the process of anesthesia to relieve pain during surgery, however, after treatment patient may feel mild pain along with swelling, which can alleviate with medications and care.
Cost:
The cost is a major point to notice before treatment, however, the cost of Nose Tip Plasty in Islamabad vary from patient to patient depending upon a few factors like location of the clinic because the posh and metropolitan areas usually charge higher prices, the surgeon's experience is also an important factor as the highly expert and board-certified surgeons are expensive, anesthesia fee, operating room charges, medications, surgical technique, etc. Moreover, nose tip plasty is the most sensitive surgery because it works only for the nose tip, the quality and experience matters a lot instead of cost, also being a cosmetic procedure,
health insurance does not pay for it.
Consultation:
Nose Tip Plasty in Islamabad is becoming, a famous cosmetic and plastic surgical procedure for its long-lasting benefits. Millions of people are going through this treatment every year as they want to get a desirable appearance of the nose tip. If you are not satisfied with the shape of your nose tip and you feel low confidence, also, you want to reshape and reduce the size of the nasal tip then, must consider Royal Cosmetic Clinic in Islamabad. We have the best, board-certified plastic surgeons in Islamabad to treat you safely and hygienically. You can get your expected results after visiting us and getting our treatment also consult our surgeons in case of queries. We can help and guide you better to reach your goals.