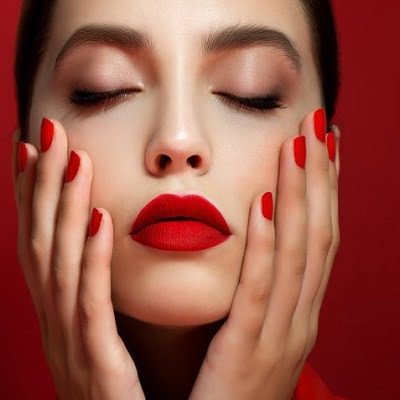 We want the best, most efficient treatment for facial skincare that doesn't require any downtime. The royal cosmetic clinic provides the best facial procedure, known as the Red Carpet Facial, to achieve a healthy, youthful face similar to that of celebrities.
It is an effective facial for regular people that have been tried and tested on celebrities. So, if you are going to any big event or important occasion in your life, then you must get Red Carpet Facial in Islamabad, Rawalpindi, and Pakistan. 
On this page, you will learn everything about this treatment, including its procedure, benefits, results, effectiveness, suitability, cost, and many more. So, take a moment and read the following details carefully.
What Is A Red Carpet Facial?
It is carried out in three efficient steps. The mask should be peeled, neutralized, and polished as part of these easy stages. All skin types, including those with dull skin, flaky skin, uneven tone and texture, congested skin, etc., can use it. This treatment works well to improve the texture of the skin.
This procedure is introduced to be performed directly on the tissues of the skin, and it lowers a number of problems, including wrinkling. The cheekbones and jaw appear sharper, the skin becomes radiant, and it keeps the skin firm.
This treatment is used at our clinic to produce skin that looks healthy. In addition, this treatment can be administered to a candidate; a red carpet event is not necessary.
Final Results:
According to the royal cosmetic clinic, the results of this facial treatment will be effective, immediate, and satisfying. With no downtime, it delivers dramatic outcomes. This therapy is a mystical process that has the power to transform a patient completely. Furthermore, the client only needs 40 to 60 minutes to get the desired outcomes.
That is how we like to serve our clients, and they may really enjoy it. The effects may vary depending on each person's skin type. Some patients want more effective results from their treatment; thus, the professionals may advise them to attend more than one session. The clinic's professional may snap a before and after photo to demonstrate the visibly improved results.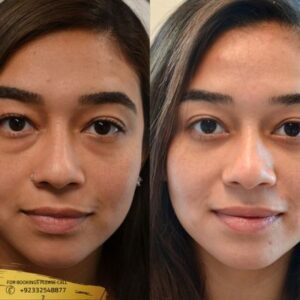 Top Benefits:
Generally, there is a huge number of benefits for those who select this amazing treatment over others. Some major and common benefits are listed below.
Skin becomes more refined.
It will have renewed radiance.
Satisfying and suitable for all types of skins.
It will smooth out the obvious wrinkles.
Dark circles are eliminated.
Minimize the visible pores.
No downtime is necessary.
Eliminates blemishes.
Acne and acne scars are improved.
Treats skin redness and sun damage.
Improves self-confidence.
Who Can Choose A Red Carpet Facial?
Before undergoing the treatment of Red Carpet Facial in Islamabad, Rawalpindi, and Pakistan, you must be the right candidate. Anyone can benefit from this straightforward therapy because it is both effective and simple.
Most individuals want to seem remarkable and want to enhance their personalities with natural-looking beauty. In contrast, other people need to resurface their skin, and others want to remove dead skin cells from their faces. Any skin tone and texture can be treated with this procedure.
On the other side, if the candidate has some severe skin issues or diseases, then you may need to treat them first and get this treatment after that.
How To Prepare?
Before starting facial therapy, a candidate should be encouraged to come in for the first appointment. First, the specialist will look at your skin type and skin tone. Then, they will go over all the technical words associated with the process and advise you of the kind of facial it is.
Within the clinic, professionals have scheduled your appointment; you will be released after 30 to 60 minutes. Moreover, there are a few precautions that are required to follow.
One week before the facial, avoid blood-thinning drugs such as aspirin, Aleve, and Motrin.
Don't wax or tweeze the treated area for roughly 24 hours.
It is essential to abstain from alcohol for at least a week.
Please inform the dermatologist if your skin is prone to redness.
We strongly advise against wearing makeup when visiting the clinic.
The Procedure:
It will be performed by our experts with a few simple steps. The total duration of this facial will be 30 to 60 minutes. So, the procedural steps are mentioned below.
To peel the skin's outer layer, which contains the acids lactic and malic. While moisturizing, it gently eliminates dead skin cells from the epidermis. It's also known as the cleaned-up step.
The neutralizer revitalizes the skin, which uses a synergistic combination of amino acids.
The polishing mask comes as the final stage. It contains green tea extracts, minerals, and Kaolin clay that work to refine pores, replace moisture, and lighten skin.
After that, the operation will be finished, and the candidate can leave with a flawless complexion and a striking appearance.
Aftercare Instructions:
After the facial treatment, the facial performer will prescribe you a few aftercare instructions that are necessary to follow. Otherwise, the effects of the facial will quickly disappear, and your skin may look dull again. So, the common instructions are
Avoid spending too much time in the sun.
Wash your face only with organic soaps for at least one month.
Avoid waxing, tweezing, and applying depilatory products.
Drink a lot of water and avoid oily food.
It would be best if you avoid taking steam or sunbathing.
The Cost Of A Red Carpet Facial At RCS:
The average cost of a Red Carpet Facial in Islamabad, Rawalpindi, and Pakistan range between PKR 5,000 to PKR 18,000. Also, there are several factors that can affect the cost of facial treatment. Some common factors are mentioned below.
Choosing a professional practitioner.
Clinic's location or reputation.
The number of sessions.
Other additional charges.
Furthermore, if you want to discuss about cost or its factors, then you can contact us or visit our clinic anytime. We are here to provide you with all details.
Is It An Effective Facial Treatment?
Yes, it is an effective, satisfying, and instant result providing facial treatment. It will show effectiveness when you get the treatment from professionals and from a reputable clinic. Otherwise, you will not achieve noticeable results, and it might lead you to the worst skin situation.
Book Your Appointment With Us!
Therefore, if you want flawless, bright, smooth, and glowing skin, then you need to get a red carpet facial treatment. So, feel free to consult royal cosmetic clinic, where you will get satisfying services at an affordable cost. So, please don't waste your time and book your appointment with us.