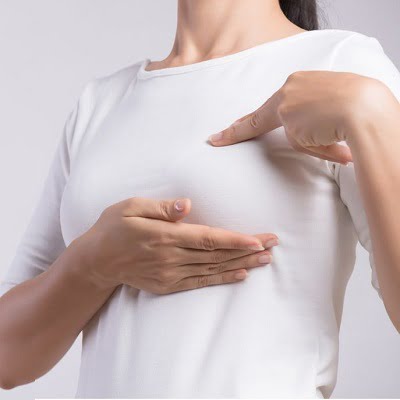 Every woman aspires to have a perfect figure; they fantasize about having a good-looking physique. But unfortunately, many women do not have such a healthy and perfect-looking figure. Furthermore, they do not want to undergo surgical procedures like breast implants.
However, our clinic offers amazing non-surgical and injectable treatments that can give you desirable shape, known as Breast Enlargement Injections in Islamabad, Rawalpindi, and Pakistan. You will notice instant results without waiting that long. 
On this page, you will learn about these injections, how they work, the outcomes, the benefits, the cost, and much more. So, don't waste any time and continue reading!
About Breast Enlargement Injections:
Breast enlargement injection (Macrolane Injection) is a non-invasive procedure that dermatologists generally recommend for women with small breasts. By extracting fat from one's body, the method induces more fat into the bosoms (legs, glutes, and others). 
This injection is commonly referred to as a target-lipo injection. As compared to other breast enlargement treatments, it is the best solution to get an enhanced and contoured shape without undergoing any surgical procedure. 
Moreover, this treatment can be performed in multiple sessions as it depends upon the choice and desires of the undergoing candidate. 
Aim Of The Treatment:
As mentioned above, many women want to get the perfect shape of the breast. Puberty alters the human body by causing body parts to evolve. However, evolution does not always go as planned. According to numerous studies, females with small breasts are more likely to feel unattractive or lack confidence.
So, most women choose this treatment for several purposes. They can be; to get non-surgical treatment, to enhance targeted areas, to get immediate results, and it is a cost-effective procedure. 
Our Best Results:
Once you get the breast enlargement injections, the figure will be enhanced, obtain an accurate shape and provide you amazing effects. It may require maintenance sessions, but you will achieve effective outcomes. The results may last for at least 12 to 18 months. 
Moreover, the practitioner's performance plays a major role in satisfying results. Otherwise, you may experience worse effects. So, always choose the best one and take good care of your treated area according to your doctor's advice. 
Amazing Benefits:
Generally, there are several benefits of this treatment. Here are the common benefits;
A workable non-surgical solution. 

Improve and enhance breast size. 

It will provide you with proper breast shape. 

The effects will appear natural. 

Your self-confidence and self-esteem will be boosted.

No scarring, side effects, or risks in it. 

Cost-effective treatment option. 

Improves the quality of life. 
The Cost of Breast Enlargement Injections:
The average cost of Breast Enlargement Injections in Islamabad, Rawalpindi, and Pakistan ranges from 150,000 PKR to 250,000 PKR. A number of factors can influence the cost of treatment. Some common factors are mentioned below:
Choosing a professional practitioner. 

Clinic's location and reputation. 

The number of sessions and injections. 

Anesthesia fee. 

Other additional charges. 
You can also contact us at any time if you want to know the estimated cost of the treatment based on your concerns. We will provide you with all pertinent information.
Who Are The Right Candidates?
There are several things to be considered before undergoing any type of procedure. If you want this treatment, you must fulfill the candidacy criteria. Such as
You must be above 18 age. 

Those who have small breast sizes. 

A candidate has realistic expectations about results. 

Such women who have loose or saggy skin. 

It would be best if you were healthy and free of severe diseases. 
Keep in your mind that if you are a breastfeeding or pregnant woman, then you can't be a right candidate for this treatment. The doctor will never recommend you during such conditions. 
How To Prepare:
Before undergoing the treatment, the practitioner will prescribe you a few precautions that are necessary to follow. Otherwise, you may experience complications during or after the treatment. So, here are the common precautions; 
Do not take blood-thinning medications like aspirin. 

Avoid smoking tobacco or drinking alcohol. 

Strictly not allowed to take herbal diet supplements. 

Keep yourself hydrated and healthy. 

If you have any kind of infection then treat it first. 
What Is The Procedure?
The procedure will be performed by an expert practitioner, and it is an in-office procedure. So, the procedure will be done with these few steps that are mentioned below;
Firstly, the practitioner will mark the area to be treated. 

Local anesthesia will be administered. 

After that, the practitioner will make a tiny incision. 

Then, a thin cannula or a syringe will be inserted to inject fats. 

Lastly, when the fats are transferred accurately, an incision will be closed and bandaged. 
Therefore, the total duration of the procedure will be 40 to 60 minutes. It can exceed if the candidate wants more enhanced size. After the process, you can go home for proper rest. 
Aftercare Instructions:
After getting successful treatment of  Breast Enlargement Injections in Islamabad, Rawalpindi, and Pakistan, your practitioner may recommend a few aftercare instructions to follow. These tips will help you in your recovery period and how to take good care after the treatment. So, here are some common instructions; 
Do not perform physical activities for a few weeks. 

You can wear compression garments to get comfort. 

Avoid massaging, pressing, or rubbing the treated area. 

Better to take prescribed medication such as pain killers and antibiotics on time. 

Do not smoke tobacco or drink alcohol. 

Strictly not allowed to take blood-thinning like aspirin. 

Keep yourself hydrated and maintain a healthy diet. 
Book Your Appointment With Us!
Therefore, if you are struggling in your personal life due to small breast size, then don't worry; the royal cosmetic clinic offers special treatment. Now you can enhance the beauty of your figure without undergoing any surgical treatment and having long recovery periods. 
So, don't wait and feel free to consult us for breast enlargement injections. We are here to give you satisfying services, instant results, and a memorable experience with us.