Royal Cosmetic Surgery Clinic specializes in Hair Transplant in Islamabad. We are blessed to have highly specialized and expert surgeons who have been assisting patients in regaining their confidence and youthful appearance. At our well-equipped clinic, our patients receive high-quality services from qualified staff.
We provide a lifelong and guaranteed solution to the hair loss problem. Adding thousands of naturally growing hairs can restore a perfect and attractive hairline in just one visit. You won't have to be concerned about the outcomes because they will be effective.
On this treatment page, you will learn all about a Hair Transplant including types, results, benefits, cost, and many more. So please continue reading. 
An Overview – Hair Transplant Surgery:
It is a surgical procedure for hair restoration. The surgeon uses this method to restore naturally growing hair to areas where hair has thinned or been lost completely. 
In most cases, the surgeon removes hair from a donor area—usually the back of the head—and transplants it into the recipient site—a bald spot or a scalp with thin hair.
A procedure can take 3-7 hours, depending on the level of baldness. It is done under local anesthesia, and the patient is awake throughout. They aim to keep the patient as comfortable as possible during the procedure.
Types of Hair Transplant in Islamabad:
Generally, the Royal Cosmetic Surgery Center offers two types of Hair Transplantation methods to its patients to restore natural-looking hair for the long term. Here are some examples:
FUE Hair Transplant
FUE is an advanced technique of hair transplant. This method is gaining more fame and name all over Pakistan because it lets the patient restore natural hair appearance without scarring and pain. However, this technique is more expensive since it requires more effort and time from the surgeon during the session than the FUT method.
FUT Hair Transplant
It is a traditional hair transplant. Commonly, it is named a strip hair transplant. However, the people who want to get back hair without spending too much money or simply at an affordable price can surely go for a FUT hair transplant. It is an invasive surgical process that includes the removal of hair strips, strip dissections, and graft transplantation.
How Hair Transplant in Islamabad Works:
According to the royal cosmetic clinic, the surgeon will start your treatment under local anesthesia with either the FUT or FUE. The healthy hair follicles or strips will be extracted and implanted in the bald areas. After transplantation, you will be sent home with a bandage.
This is how hair follicles are transplanted, and after 3 to 4 months, when the treated area is properly healed, the growth of hair will start, and after 9 to 12 months, you can see a complete look. 
Results Of Hair Transplant in Islamabad:
Hair Transplantation is indeed a permanent solution to the hair loss problem. The person who undergoes this hair transplant is in a position to enjoy the constant growth of hair that will never be affected by male pattern baldness or any other problem.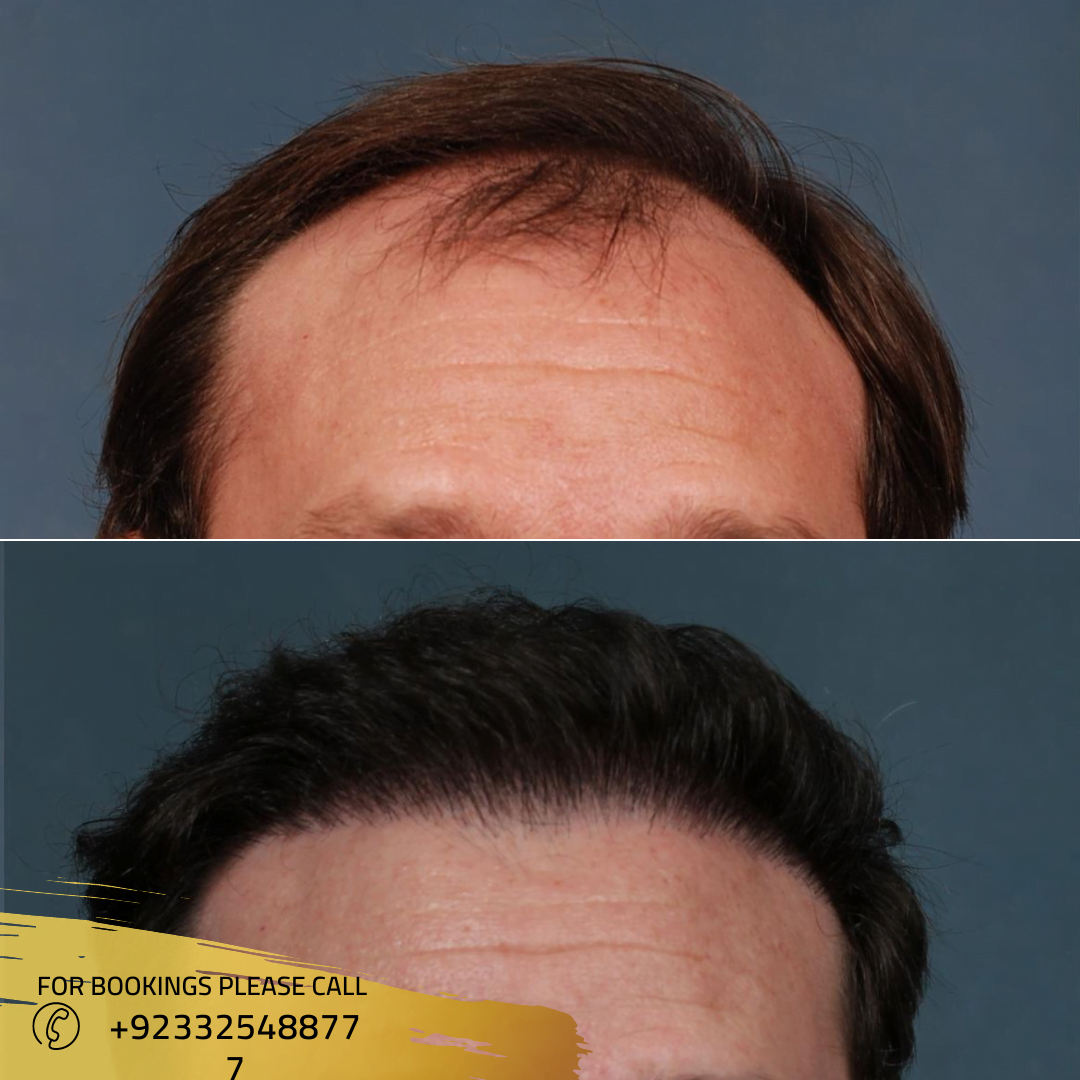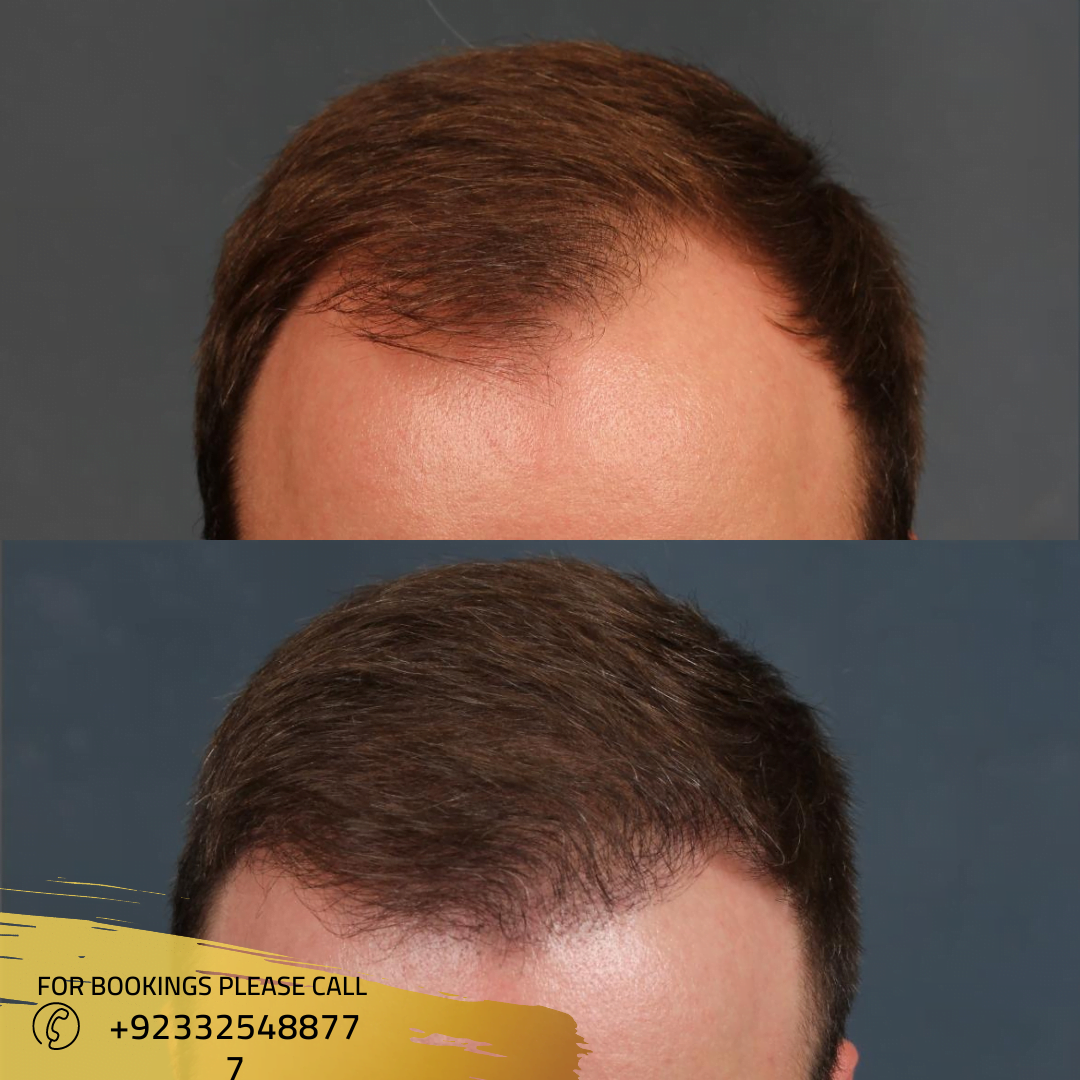 The patient hair looked quite natural; no one would point his finger toward transplanted hair. The texture, color, and size of new hair will be perfectly matched with your existing hair; thereby, the patient feels a boost in self-confidence. He is free to wear any trendy style, no matter whether it is long or short.
Never miss a chance to restore your youthful appearance by getting back your natural-looking and permanent hairline by undergoing through hair transplant at Royal Cosmetic Surgery Clinic.
How Many Sessions Required:
A transplant is a one-time procedure that can be completed in a single visit and does not call for additional sessions. The harvesting, grafting, and implanting will all be done by your surgeon at once. 
Halfway through the treatment, lunch breaks are typically provided for the patient's comfort and relaxation. After the operation is complete, you are free to leave and should make a follow-up visit three to four weeks later.
Hair Transplants' Top Benefits:
A hair transplant is the most effective treatment for both men and women who are experiencing progressive hair loss. This hair restoration surgery has some advantages, which are as follows:
Effective and long-lasting results.

Youthful appearance.

Restoration of the hairline.

Improvement in appearance.

Permanent Solution.

Get back natural-looking hair.

A boost in self-confidence and self-esteem.

Get rid of the psychological effects of hair loss.
Who Are The Best Candidates:
Our surgeon determines whether a person is a good candidate before recommending a Hair Transplant in Islamabad, Rawalpindi & Pakistan. They will never take financial advantage of a patient. In our clinic, we have been taking an honest approach. We will only recommend a Hair Transplant treatment if you meet the criteria for a good candidate. Such as
who has been losing his hair due to male pattern baldness for more than five years

whose baldness level matches the Norward Class 3 scale or above

who has a realistic expectation

whose hair loss problem continues to progress even though he has been taking prescribed medications

whose hair loss pattern has been stabilized

who wants to get a youthful appearance by adding some hair to the scalp

Man or woman who has lost hair due to head trauma or burns

who has hair thinning or hair loss problems after some cosmetic surgery procedures
Preparation For Hair surgery: 
Before undergoing hair surgery, it is necessary to follow the precautions that your plastic surgeon prescribes. These precautions will save you during or after the surgery complications. So, common instructions are
You may need to submit your medical history. 

Do not take blood thinners like aspirin. 

If you have any sort of scalp allergies, then get treatment first. 

Do not shave your scalp without your surgeon's suggestion. 

Quit smoking tobacco or drinking alcohol. 

Keep yourself hydrated and take a healthy diet. 

Be prepared yourself. 
The Procedure:
This procedure is performed under local anesthesia. The surgeon gives an anesthetic to the patient to numb his head. In FUE Hair Transplant, he removes individual follicle units present in a natural group of 1-4 hairs. 
Medical staff dissect every unit and turn it into grafts under a clinical microscope. Hair Transplant technicians make tiny incisions into the recipient site and then transplant grafts into their place.
In the case of strip or FUT Hair Transplant, our surgeon carefully removes the skin of scalp-bearing hair tissues from the back of the head. The medical staff dissects the strips and makes several grafts from this strip. Incisions are made into the recipient site, and grafts are placed in defined places.
Recovery period:
The patient will be able to observe a tiny hairline immediately after surgery. He will feel pain when the anesthesia wears off. This pain can be controlled through a painkiller. The transplanted hair will start shedding after one week of the Hair Transplant. 
This initial shedding process is quite normal. Hair goes in a dormant phase for 4-5 weeks, and then you can see the growth of hair. These new hairs will never be shed again. During recovery, swelling and bruising are typical conditions that will be fixed with time.
Cost of Hair transplant in Islamabad:
The average cost of Hair Transplant in Islamabad, Rawalpindi & Pakistan ranges between 70,000 PKR to 350,000. We charge a very reasonable price for both FUT and FUE hair transplant methods. We never keep any cost hidden from you. The patient should keep in mind that there are several factors that can affect the price, such as
Choosing an expert surgeon.

Location and reputation of the clinic. 

The number of hair grafts required for surgery.

The availability of the donor's hair, time, and effort of the surgeon.

Size of the hair transplanting area. 

Type of hair restoration method. 

Other additional charges. 
Furthermore, if you want to know more about cost-related details, you can contact us or visit our clinic, where our experts guide you. 
What About Insurance Policy:
Most insurance companies don't offer any packages for beauty treatments and don't cover them either. Insurance companies only pay for medical crises; therefore, a hair transplant cannot be categorized as an urgent medical need. There is a chance that insurance will offer coverage if you lose your hair as a result of a chronic illness. It is not feasible in any other case.
Side Effects:
The adverse effects of this medication are minimal. You'll see that these symptoms are really light, only last for twenty-four hours following treatment, and disappear once the required prescription is taken. However, a few minor side effects include:
A little bleeding

An itchy feeling after treatment

Itchiness

Reddening and some edema in the treated area
If you follow the aftercare instructions recommended by your surgeon, then you will not experience any major side effects. Moreover, always choose the experienced surgeon who performs your treatment accurately and perfectly. Most of the side effects occur due to the performance of the surgeon. 
Why Choose Royal Cosmetic Surgery:
The royal cosmetic clinic is one of Islamabad's best hair transplantation clinics. We have expert and professional hair specialists who diagnose the baldness problem and treat such issues with suitable treatment options. Moreover, we have advanced technology and a peaceful environment. Therefore, without any restriction, you can visit our clinic anytime and talk to our Best Trichologists. 
Schedule an Appointment with Us!
Therefore, if you want to consider this hair-restoring treatment for making your facial look complete and perfect, then never miss a chance to regain your youthful appearance by getting back your permanent natural hairline through a hair transplant; then feel free to consult Royal Cosmetic Surgery. Our services will amaze you, and it will be a satisfying experience with us.
Faqs: 
Who is the best surgeon for hair transplants in Islamabad? 
At the Royal Cosmetic Clinic, the best hair transplant surgeon in Islamabad is DR. Naveed. He is experienced and has been working with our clinic for many years. Also, he can handle such hair transplant treatments very skillfully and successfully. He will give you promising results without any complications. 
How much does a hair transplant cost in Islamabad?
Hair transplant costs in Islamabad range from 100,000 PKR to PKR 500,000. The price can be affected by the number of grafts, the surgeon's performance and skills, hair transplanting method, and other additional charges. 
Is a hair transplant painful?
No, a hair transplant is not painful, thanks to local anesthetic and post-operative pain relievers. A hair transplant is often a pleasant and uncomplicated experience for most people who suffer from hair loss. While no procedure can be fully painless and some brief and probably transitory level of discomfort is conceivable. 
Is hair transplant allowed in Islam?
According to the most prominent Muslim figures and all relevant teachings, hair transplant surgery is permissible in Islam, and hair operations, unlike prohibited hair extensions, are not only acceptable but also halal.
Which hair transplant is best in Pakistan?
Both FUE and FUT are best in their own ways. If you need a proper hairline, then the strip method can be best; otherwise, getting full coverage can be fixed by follicular unit extraction. Somehow, FUE is the best and most advanced method compared to FUT. 
What age is ideal for hair transplantation?
Although anyone over 18 can undergo a hair transplant, it is best to wait until you are at least 25 years old. Younger men might not be ideal because it may still be too early to assess their hair loss pattern.