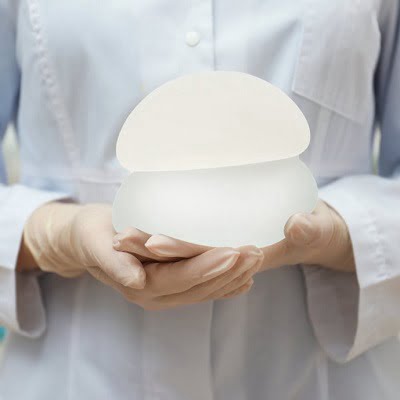 One thing about living in the twenty-first century is that anything we dislike about ourselves may be corrected with a single process, whether it be our breasts, our nose, or any other feature of our body or face. As a result, the breast augmentation industry has advanced significantly in recent years. The Mentor Breast Implants in Islamabad is one new invention that has swept the implant world.
On this page, you will learn about these amazing breast implants, including their working, benefits, results, cost, and many more. So, take a moment and read the following details.
What Are Mentor Breast Implants?
Silicone gel-filled materials called Mentor breast implants are used to enlarge the breasts. The prosthesis' elasticity and integrity, as well as a disruptive surface for the collagen interface, are provided by the consecutive cross-linked layers of silicone elastomer.
They not only feel and appear more natural than other implants, but they also have a gel that is very consistent and offers long-lasting shape preservation.
What To Expect In Results?
After getting implants in the breast area, it may require to heal properly. Once they are adjusted, you will see desired, satisfying and effective results. The effects may last for the long term, and you will enjoy the look for several years. The more you take good care of your body, the more they last for a long time.
On the other side, successful results depend on the good performance of an expert surgeon. Therefore, it is necessary to choose an experienced performer who can perform your surgery accurately and give you the expected results.
Topmost Benefits Of Breast Implants:
Generally, there are multiple benefits of having a mentor breast implant as it is one of the workable kinds of implants. Some common and major benefits are mentioned below
Provide you with satisfying results.
Quick and safest performance.
Improve your breast size and shape.
These implants can last for several years.
Suitable for all types of women.
Boost your self-confidence and self-esteem.
No major side effects or complications.
Who Can Be A Right Candidate?
Before getting Mentor Breast Implants, it is necessary to be an eligible candidate for the treatment. Otherwise, there are a lot of risks for those who need to be more suitable candidates. Anyhow, the basic criteria are mentioned below
You must be above 20 years of age.
There must be no disease or injection in a candidate's body.
Females need to improve the shape and size of their breasts.
Pregnant or breastfeeding women aren't eligible.
Those who have allergies aren't the right candidates.
How To Prepare Yourself?
The surgeon will prescribe you some precautions that are necessary to follow. So, that is how you will not experience any issues during or after the surgery. Nevertheless, some common and important precautions are;
Do not take blood thinning medication.
Avoid smoking tobacco or drinking alcohol.
If you have any infection, fix it first.
Submit your medical history and blood test reports.
Maintain a healthy diet and keep yourself hydrated.
The Procedure:
Mentor Breast Implants are inserted in a single visit. The procedure takes between one and two hours to complete. First, the surgeons make a small incision behind the breast folds, divide the breast tissue, create a pocket, and then place the implant inside.
After that, the incisions are carefully stitched up as the breast surgeon instructs, either with absorbable or non-absorbable sutures. Due to general anesthesia, you will be unconscious and pain-free throughout the entire procedure. After that, you can go home for proper bed rest.
Aftercare Instructions:
After the surgery, your surgeon will prescribe you aftercare instructions for quick recovery. You have to take care of your treated area during the healing process. Some major and common instructions are mentioned below
Make sure you're supporting your breasts and minimizing swelling by wearing a surgical bra.
Keep your chest area free of any pressure.
For at least a month after surgery, sleep on your back.
Lifting large weights is a no-no, and you should skip exercising for six weeks.
Whether they are antibiotics, topical treatments, or painkillers, make sure to take your meds regularly.
To prevent any undesired infections, keep the treatment area dry and clean.
In case of a severe reaction, inform your surgeon immediately.
Cost Of Mentor Breast Implants At RCS:
The cost of Mentor Breast Implants in Islamabad varies from candidate to candidate. Because everyone has their own concerns, and the treatment is always designed according to the patient's affordability. Also, there are some factors that can affect the cost of the treatment, such as
Expert surgeon's fee.
The reputation and location of the clinic.
Type of mentor breast implants.
Other additional charges.
Furthermore, if you want to know more about the cost or its factors, then you can contact us or visit our clinic anytime. We are here to give you complete information.
Book Your Appointment With Us!
Therefore, make your breast improved and well-shaped by choosing mentor breast implants. Feel free to consult Royal Cosmetic Clinic, where you will get desired results and at reasonable cost ranges. So, don't wait and book your appointment to get your surgery done by us.