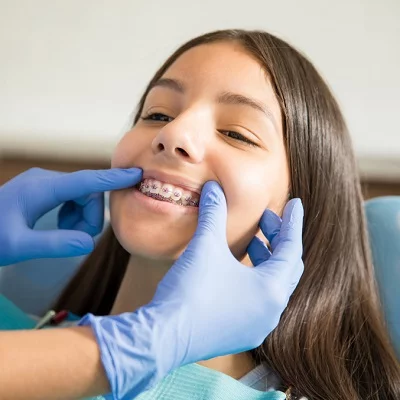 Luckily, only 30 to 40 percent of people rarely have straight teeth, and others have misaligned teeth. So don't worry; Teeth Aligners in Islamabad may be able to help you get the smile you've always wanted if you're embarrassed by your crooked or out-of-place teeth. In addition, the Royal Cosmetic Clinic offers many other options that can be the right solution for your misaligned teeth. 
On this page, you will learn about teeth aligners, how it works, results, benefits, cost, and many more. So take a moment and read the following details. 
To Know About Teeth Aligners:
Clear, tight-fitting mouthguards called invisible teeth aligners go over your teeth. They are a well-liked alternative to traditional metal braces. While offering many patients comparable outcomes, these aligners are less obvious than conventional metal braces.
Aligners for your teeth are made from digital scans or molds of your teeth. These molds produce several transparent plastic mouthpieces that gradually realign your teeth by applying light pressure. Before switching to a new set that slightly shifts your teeth, you will use each pair of mouthpieces for 1-2 weeks.
How Does It Work?
RCS experts say that the way that tooth aligners function is similar to magic. The teeth will be slightly moved and carried in both horizontal and vertical directions by the aligners. To enhance your smile, they even rotate the teeth. The aligners are used to move teeth into the right position at the right time with just a little bit of force.
Every few weeks, the orthodontist will change the movement of aligners, allowing the teeth to progressively realign and give you a look you've always wanted. Various brands of teeth straighteners are suggested based on lifestyle, price range, and preferences.
What To Expect In Results?
Fitting the aligners to your teeth will give you the form you want, which may take some time. The candidate's minor dental concerns will affect how well the aligners work. If there are few teeth, the aligner will work in a few months; otherwise, it will take a long time to straighten. The more candidates that wear aligners, the better the outcomes will be.
Furthermore, the results vary depending on the type of aligner and take 10 to 24 months. For best results, aligners must be worn for at least 22 hours daily. A candidate should also adhere to the orthodontist's recommendations for successful results.
Topmost Benefits:
Generally, there are countless benefits of having teeth aligners. However, some major and common benefits are mentioned below.
It will straighten crooked teeth without the use of wires or elastics.

The aligner will move slowly for a better position.

You can easily eat and brush your teeth because they are removable.

While wearing it, nobody will notice.

The facial structure won't impact.

You'll look good smiling.

Suitable option for every type of person. 

Affordable price and efficient option.

In comparison to braces, it is a comfortable process.
Who Can Be A Right Candidate?
Before choosing the option of Teeth Aligners in Islamabad, it is necessary to fulfill the candidacy criteria. The dental practitioner will examine your teeth condition and recommend this option because many aren't eligible candidates due to severe dental problems. Anyhow, it is suitable for people who have
People who have cosmetic concerns. 

Minor dental gaps.

In teeth that slightly overlapped.

Teeth with minor misalignments.

Those who don't want braces. 
How To Prepare?
The orthodontist will check your teeth and take a digital scan of your mouth when you visit them for Teeth Aligners. After that, your orthodontist will create a customized treatment plan and discuss it with you. 
The orthodontist will cover all the instructions that a candidate must follow. Next, the manufacturer's office will get the program and prepare the aligners. Then, following the patient's preferred shape, they will prepare the aligners.
The Procedure:
The process of teeth aligners is straightforward. However, in-office aligners are typically more closely monitored by a dentist or orthodontist.
When your aligners receive, you must wear them for roughly 22 hours daily. Depending on the brand, this may vary. However, wearing your aligners for fewer hours every day could lengthen the course of your treatment.
You often have to go to in-office check-ups every two to four weeks. Some companies combine in-person meetings with remote monitoring using an app. If everything goes according to plan, you should continue to get new aligners every two weeks.
Aftercare Instructions:
After the teeth aligners application, you have to take good care of your oral health with the recommended instructions of the dental practitioner. A few common instructions are mentioned below.
Cleaning aligners with the recommended antibacterial soap and warm water are greatly recommended.

Maintain your physical and oral health.

Useless toothpaste that scuffs plastic and creates holes for bacteria shouldn't be used.

Maintain hydration by drinking at least eight glasses of water each day.

Keep checking to see if your mouth is in good or bad shape.

Before eating or brushing, take out your aligner.
Cost Of Teeth Aligners At RCS:
The cost of Teeth Aligners in Islamabad depends from patient to patient because everyone doesn't have the same concerns. Also, the cost may be affected by several factors, such as 
The practitioner's fee. 

Location and reputation of the clinic.

Types of teeth aligners. 

Additional dental treatments. 

Other supporting charges. 
Furthermore, if you are willing to know more about the cost or its factors, you need to contact us or visit our clinic for a proper discussion. 
Book Your Appointment With Us!
Therefore, feel free to consult Royal Cosmetic Clinic about the most stable and safe solution available; teeth aligners. If you want to make your teeth straight and aligned without bracing or other painful procedures, choose it. You will receive excellent care from us and enjoy having your teeth straightened.