Welcome To Our Clinic
Why Are We Your
Best Choice?
Royal Cosmetic Surgery in Islamabad, Rawalpindi & Pakistan is a cross-functional and cross aesthetic clinic. We have a collection of board-certified surgeons that have extensive expertise with the most up-to-date cosmetic and reconstruction procedures. We have a team of globally famous cosmetic surgeons, as well as cutting-edge technology such as sophisticated laser machines and mechanized hair transplants, as well as well-trained support personnel. With over a decade of industry experience, our staff has helped many people appear their finest. You'll have a range of invasive and non-invasive alternatives to select among. The community has a great deal to offer. Having beautiful hair, a fantastic body, and a perfect appearance isn't only a waste of time.
OUR BEST TREATMENTS
Laser surgery is a type of treatment that performs treatments with specific laser beams rather than tools. Latest lasers adjustments at Royal Cosmetic Surgery exert a greater influence on medical/surgical operations. The care of numerous skin lesions and illnesses had accounted for a major portion of overall influence.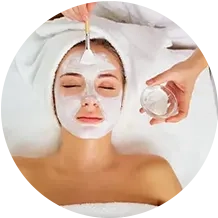 Your doctor will simply apply a range of goods to the face, based on the tone. Cleansing, exfoliation, toning, and hydration will be done onto the skin. They might also use a facial mask. A generous dosage of hyaluronic acid, a moisture magnet that hydrates and nourishes the dermis, and squalling from olives,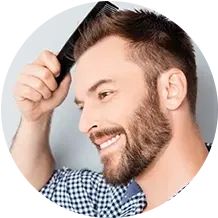 Hair transplantation is the quickest technique to re-grow hair access to modern technologies. It is a technique in which dermatologists use a hair specimen obtained from the shorter side or behind the scalp to transplant hair onto bald regions of the scalp. If you're considering getting a hair transplant, Royal Cosmetic Surgery is the ideal place to go since we deliver

Weight loss surgery is a treatment that assists people in achieving their ideal weight. By changing the digestive tract, this surgery helps people to seem thin and lovely. This procedure is advised for those that want a flatter tummy and a tinier waist. The operation is frequently performed in conjunction with other cosmetic procedures to get exceptional results,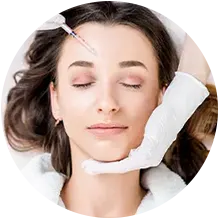 Reconfiguring, restoring, or dealing with comparable concerns through big surgeries used to be insanely expensive just a few decades ago. Through one non-surgical technique, getting a proper form of any area of the body has become effortless, inexpensive, nearly painful, and accomplished in a small space of time. It's a medically cosmetic treatment in which dermal fillers, including
Breast innovation or Mammoplasty, sometimes known as a "boob job," is a surgery that involves adding breast augmentation or fat transfer to the bosom. Breast implants or fat transfer are also options for enlarging your breasts. This procedure can also assist to restore breast density decreased associated with weight reduction or pregnancy, improve a woman's breast volume imbalances, and create a more symmetrical breast form.
Our Team
Meet Our Adept Team!
Our dedicated experts provide a broad spectrum of tailored solutions to cater to your distinct requirements. Their in-depth understanding and precise approaches help them align treatment seamlessly with your objectives by collaborating closely with you to create a thorough strategy that considers your skin type, tone, texture, and any particular issues you might have. You will enter a world of individualized care and attention the moment you enter our haven of beauty.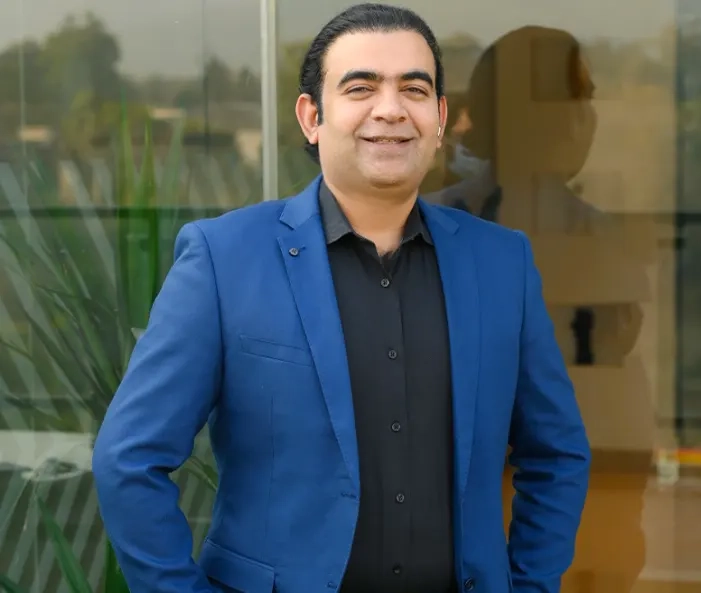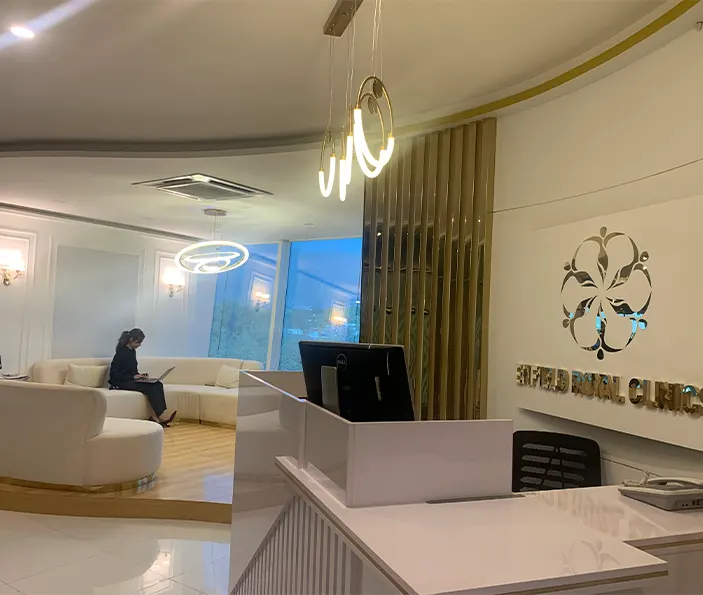 CEO
Shahid Munir CEO & Founder ​
Shahid Munir CEO & Founder of Royal Cosmetic Surgery, discusses his vision for diversity in RCS which is an Islamabad-based beauty clinic. We are dedicated to providing high-quality patient care in a friendly and approachable setting. In partnership with our partners, which include local GPs, Consultants, and other specialists, we provide patients with a bespoke, personalized service that is tailored to their specific needs. RCS' future depends on encouraging and incorporating contributions from a diverse range of people.
Our Clinic
Royal Cosmetic Surgery
At Royal Cosmetic Surgery, we have a team of internationally recognized and expert cosmetic surgeons who are pioneers in their fields, state-of-the-art equipment with cutting-edge laser machines to automated hair transplants, and highly seasoned support staff to ensure precision on every step throughout your journey of self-discovery. With more than a decade in the industry, our team has helped millions of individuals not only enhance their appearances but also elevate their self-confidence. Check out our facility here.
Why Choose Us
FREQUENTLY ASKED QUESTIONS (FAQS)
Understandably, you have a range of concerns regarding our surgical procedures. Royal Cosmetic Surgery in Islamabad, Rawalpindi, and Pakistan has surgeons and assistants willing to address any concerns and go through particular cosmetic/plastic/laser/dental surgical techniques. Few major concerns are mentioned below:
The recovery time depends upon what type of surgery you undergo. If you have acquired non-invasive treatment then the time of recovery is not more than 1 – 2 weeks tops. But if you have acquired invasive treatment, then it might take months and in certain cases one year tops.
You may experience minor/major scaring, poor outcomes, infection, bleeding, swelling, blood clot, anaesthetic issues, nerve numbness (in less than 0.5% cases) depending upon what type of procedural technique your surgeon has used on you.
Non - smokers who are really in decent physical wellbeing and have a stable weight are generally ideal candidates for surgical procedures. Those with significant medical conditions such as diabetes, high blood pressure, a bleeding issue, heart disease, or depression are advised to avoid surgeries.
The incisions, resection, or ability to reflect tissues that uncover the usually sterile regions of the mouth cavity is known as oral surgery. Biopsies, periodontist operations, apical surgery, implantation surgery, and invasive dental extraction methods are among the instances (removal of erupted or nonerupted tooth requiring elevation of a mucoperiosteal flap, removal of bone or section of tooth, and suturing if needed).
Lasers are currently mostly utilized to treat acne scars in Pakistan. When a laser burns any degraded tissue deep within the skin, the natural skin reparative mechanism helps in generating, fresher collagen. Your dermatologist will choose which type is best for you depending on your sensitive skin and the degree of your acne scars.
Get Appointment
Monday

9:00 AM - 8:00 PM

Tuesday

9:00 AM - 8:00 PM

Wednesday

9:00 AM - 8:00 PM

Thursday

9:00 AM - 8:00 PM

Friday

9:00 AM - 8:00 PM

Saturday

9:00 AM - 8:00 PM

Sunday

Off Day
" I found Royal Cosmatic a awesome place where i get a worldclass treatment for my problems. Now you dnt need to go abroad you will be treated here in Islamabad. Royal Cosmatic have a very trained and highly qualified staff to lookafter the clients. Now i have no worries about my problems just because of Royal Cosmatic Surgery. "
" I have wonderfull experiece . I got best result of laser hair removal and skin whitening. God bless u Dr. Parisa Naeem. "
" I found Royal Cosmatic a awesome place where i get a worldclass treatment for my problems. Now you dnt need to go abroad you will be treated here in Islamabad. Royal Cosmatic have a very trained and highly qualified staff to lookafter the clients. Now i have no worries about my problems just because of Royal Cosmatic Surgery. "
Latest Insights
Latest News From Our Blogs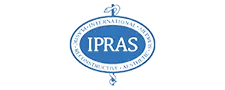 Catch Us Here
Get a solid plan anytime & from anywhere
Phone Number

ISLAMABAD: 051-2656491-93
UK: +0044-786-0623-600

Email Address

info@royalcosmeticsurgery.com.pk

Office Address

3rd Floor, Ammar Center, Block # 13-A College Rd
F-7 Markaz ISLAMABAD, PAKISTAN
[contact-form-7 id="944" title="Sidebar 1"]