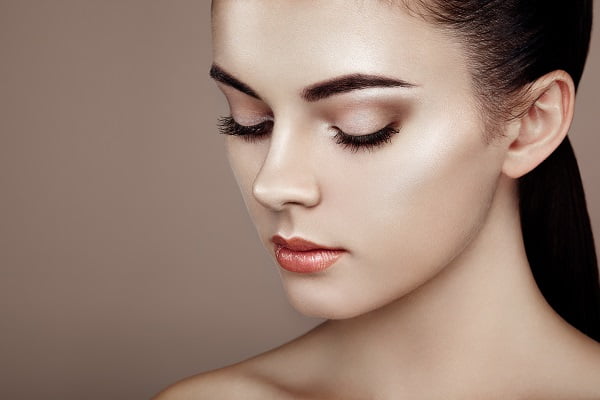 Best Liquid Rhinoplasty In Islamabad:
Nowadays, beauty has become the top priority, as if a necessity, in people's daily lives. People tend to do their most at becoming the best version of themselves and becoming presentable. Being beauty-conscious is common and seen as a necessary element of one's life. While many people are blessed with the perfect looks and features, some people struggle to fit in to society's standards of a pretty face. Having a small, straight and pointed nose is a sign of beauty, while many do not have the privilege. Here is where cosmetic procedures come in handy. When minor to major facial features become the reason of low self-esteem and low self-worth, procedures like best rhinoplasty in Islamabad become a source of self-love. They correct the missing parts of people's beautiful faces and give them a sense of pride on their looks. Keep reading further to know how procedures like liquid rhinoplasty are beneficial and a superb idea. 
What Is liquid Rhinoplasty?
Liquid Rhinoplasty, also known as "nose job", is one of the most popular ways of getting a Non-surgical procedure done. However, an increasing number of people are seeking a less intrusive method of reshaping their noses. This is where rhinoplasty with liquid comes into play. It still smooths out imperfections and shapes the nose, but it's just temporary and takes only a few minutes to recover from. Traditional rhinoplasty can be replaced with liquid rhinoplasty, which is a noninvasive procedure.
It's used to treat a dorsal hump (little bump), a drooping nose tip, and asymmetry temporarily.
A surgeon injects fillers into a patient's nose to enhance the contours and reshape it in this surgery. This is frequently done with hyaluronic acid (HA), which is also used in cheek and lip fillers.
HA has earned a reputation for being a safe, effective, and cost-efficient alternative to surgery throughout the years. Popular HA brands include Juvederm.
Benefits of Liquid Rhinoplasty:
Among being one of the most reliable kind of cosmetic procedure, below are the additional benefits of this amazing procedure
It takes about 15 minutes to complete the treatment. This is far faster than a rhinoplasty, which can take anywhere from one to four hours.
The effects are instantaneous, and the recovery time is brief. The surgery can be completed the same day, allowing you to return to work.
You'll be awake and conscious throughout the process because there is no anesthetic. Some doctors will even let you to hold a mirror throughout the procedure, allowing you to have more control.
If HA is utilized, it's reversible. The surgeon can dissolve the filler with hyaluronidase injections if the results aren't what you expected or if a major issue occurs.
What Are The Risks?
There aren't any frightening risks of this procedure. Though there are always going to be cons for any cosmetic procedure, they are listed below for liquid rhinoplasty. 
The results of this procedure are temporary
You will need more than one session to get the results to stick around for longer
Blockage of blood vessels could occur
There could be necrosis (death of cells of the skin) 
If done terribly and unprofessionally, it could lead to vascular complications and lead to blindness of the person. 
These complications are rare and nothing to worry about if you are attending the professionals at Liquid Rhinoplasty Royal Cosmetic Surgery. They are trained rhinoplasty doctors in Islamabad
Liquid Rhinoplasty Cost:
The average cost of Best Liquid Rhinoplasty in Islamabad ranges between 70,000 PKR to 150,000 PKR. Also, different patients have different shape requirements so it is charged differently. However, there are some factors that can affect the actual cost of the treatment, mentioned below:
• The experienced practitioner's fee.
• Location and reputation of the clinic.
• Session requirements.
• Other supporting charges.
Further, if you want to know more about cost-related queries then feel free to contact us or you can visit our clinic anytime. Our experts will guide you with the best information!
Who Is a Good Candidate For liquid Rhinoplasty?
Ideally, the best kind of candidate for liquid rhinoplasty is someone with small nasal bumps, slightly droopy tips most probably, and other minor asymmetries. 
The individual's own anatomy is a huge factor in yielding correct results of the procedure. The required correction's extension is also a huge factor in desired results.
If someone knows the pros and cons, also consults the doctor well and knows where to find the best liquid rhinoplasty in Islamabad, they would be the best candidate for this procedure. 
People with severely broken or crooked noses would have a lot of trouble finding good results through this procedure. 
Breathing issues cannot be fixed by these procedures
People who have to wear glasses are also not ideal candidates. The reason is that while the nose is healing, any pressure applied on the nose would ruin the final results. It is not recommended to wear glasses at all for 1 to 2 weeks. The filler might get combined with the skin of the nose and be displaced, ruining the main reason why you got the procedure done at all.
What's The Procedure Like?
When you arrive for treatment for liquid rhinoplasty at royal cosmetic surgery in Islamabad, you would be asked to lie down
A solution of 70% alcohol would be used to clean the nose
Ice, or numbing cream is used to make the skin numb so that you don't feel anything
Hyaluronic acid gel is used here and carefully injected into the area that needs to be corrected. 
The filler is then smoothed out, and not made leveled or massaged because that would apply pressure.
The whole procedure would only take you about 15 minutes. The numbing agent used for you would take about 10-15 minutes to settle in and cause numbness
How long Would It Take To Recover?
It doesn't take a lot of time to recover from this procedure, which is a huge advantage. It only takes up to 1 to 2 weeks and the only thing you need to take care of is not applying pressure on the area. 
You might need to get follow-up procedures done to maintain great results. 
For individuals who don't want to go under the knife, liquid rhinoplasty has become a popular option.
There are advantages and disadvantages to any technique. For example, while you may see results immediately away, you'll need to get frequent treatments to keep your new look.
Liquid rhinoplasty is, for the most part, a safe and effective non-surgical alternative to traditional rhinoplasty.
Just make sure the procedure is performed by a board-certified surgeon. They can assist you in achieving excellent outcomes.