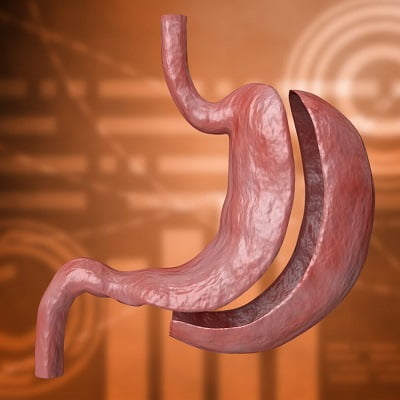 Exercise and diet alone are frequently ineffective in treating extreme and excessive obesity. Sometimes, these two activities don't work even for those who are fat enough. So, if you are the one who wants to get rid of unwanted fat then you must learn about Bariatric Surgery In Islamabad, Rawalpindi, And Pakistan. 
it is a surgery used to help such people lose weight. Evidence suggests that bariatric surgery may reduce death rates in patients with severe obesity, especially when combined with healthy eating and lifestyle choices after surgery.
Therefore, you will learn all about its working, benefits, results, and cost-related details. So, continue reading!
Key Factors:
It is a surgical weight loss procedure. 

Require general anesthesia. 

The total duration of surgery is 3 to 4 hours. 

The recovery period is a few weeks.

Long-lasting and amazing results.

No major side effects. 

Cost-effective surgery, 
An overview – Bariatric surgery: 
A type of surgery that is performed for weight loss is known as bariatric surgery. The purpose of this surgery is to make changes in the digestive system to help in weight loss. Usually, this surgery is suggested when diet plans and exercises don't work. 
Also, it is recommended for those who have serious health issues due to being overweight. Some surgeries limit the amount of food you can eat. Other treatments work by decreasing the body's ability to absorb nutrients. Some procedures perform both functions. 
Therefore, bariatric surgery has many advantages, any type of weight-loss surgery is a major procedure with serious risks and side effects. You don't need to make diet plans or do exercises for losing weight in the future. 
Bariatric surgery Types:
There are major types of weight loss surgeries that are used to perform according to the choice of the patient or depend upon the condition of the candidate's weight and health. So, the major types are mentioned below 
Sleeve gastrectomy. 

Gastric bypass. 

Adjustable gastric band. 

Biliopancreatic diversion. 

Single anastomosis. 
Our Best Results:
As mentioned above, there are several types of bariatric surgeries, all treatments will give you different results. Some of them provide you with long-lasting results like gastric bypass. However, the amount of your weight will depend on the type of surgery. 
The success rate of results is 90% and you will get amazing, satisfying, and long-term effects of these surgeries. One more thing to get successful results, it is necessary to choose expert and professional surgeons who perform your surgery accurately and how well you can take care of yourself. 
Amazing Benefits:
Generally, there is a vast list of benefits that anyone can have who chooses bariatric surgery. A few common benefits are listed below
It will save you from major diseases like a heart or stroke.

The one who gets the surgery done will get perfect body curves. 

You don't need to follow diet plans or do exercises. 

Long-lasting, effective and satisfying results. 

Your self-confidence will be boosted. 

There will be no major side effects and risks. 

It will improve the quality of your life. 
Who Can Be A Good Candidate: 
Before undergoing Bariatric Surgery In Islamabad, Rawalpindi, And Pakistan, it is necessary to consult properly with a plastic surgeon and let them examine you. They will let you know that are you a good candidate or not. So, the criteria are mentioned below
You must be above 18 age. 

The BMI must be around 35 to 39. 

A person who wants to lose unwanted body weight. 

You should be mentally and physically prepared. 

To improve the physical appearance. 
On the other side, a person who has some severe diseases and issues like heart problems, diabetes, or high blood pressure is not a good candidate. Moreover, pregnant and breastfeeding women must avoid this option. 
How To Prepare For The Surgery:
For bariatric surgery, it is necessary to prepare yourself for the procedure by following a few precautions. That way, you will not have any complications during or after the surgery. Some common precautions are mentioned below
It will be necessary to know the candidate's medical history.

Before the surgery, avoid taking any blood-thinning medications.

Stop taking vitamins like vitamin E and others.

Avoid smoking and drinking alcohol because they have a negative impact on recovery.

Do not engage in any physical activities or exercises.

Maintain your food diet as prescribed by your surgeon.
The Procedure:
The surgery will be performed by an expert plastic surgeon and it is an in-office procedure. It will require general anesthesia for patient safety. So, the procedure will perform according to the type of bariatric surgery. Every type of weight loss surgery is performed differently. 
Many plastic surgeons carry out this surgery laparoscopically to prevent permanent scars and long-term recovery period. The practitioner will insert a small instrument with attaching camera into the stomach by making an incision. 
After the procedure, the patient will be shifted into the recovery room and the team will observe their overall health condition. Following the observation, the candidate can return home, and the surgeon will provide aftercare instructions.
Post Care Instructions:
It is necessary to follow the aftercare instructions for quick recovery and preventing major side effects. Your surgeon will prescribe you a few aftercare instructions according to your health condition and surgery type. However, common instructions are listed below
It would be best if you control food portions.

Do not eat for at least 2 to 3 days after the surgery. 

Better to follow the recommended diet plan and take a soft and liquid diet only. 

Follow the workout routine for at least 6 to 8 months. 

Avoid taking blood thinners and other medication. 

Do not smoke tobacco or drink alcohol. 

Limit your extreme weight fluctuations. 

In case of severe pain, inform your surgeon immediately. 

Attend your regular checkups. 
The Cost Of Bariatric Surgery in Islamabad: 
The average cost of Bariatric Surgery In Islamabad, Rawalpindi, And Pakistan range from 400,000 PKR to 800,000 PKR. Moreover, there are a few factors that can affect your cost after considering. Such as 
Plastic surgeon's fee. 

Location and reputation of the clinic. 

Type of weight loss surgery. 

Anesthesia fee. 

Clinical charges. 

Other additional charges. 
Furthermore, you can talk to our team about cost-related questions and they will let you know according to your range and choices, 
Book Your Appointment Today!
If you want to get rid of unwanted fat without any delay then you must consult the Royal Cosmetic Surgery Clinic for bariatric surgery. We are here to provide you best solutions, long-lasting and amazing results, a satisfying experience, and reasonable cost ranges. 
So, don't wait and book your appointment with us. We are waiting to make your overall appearance attractive and perfect. Fill out our brief form or call us to schedule your consultation.