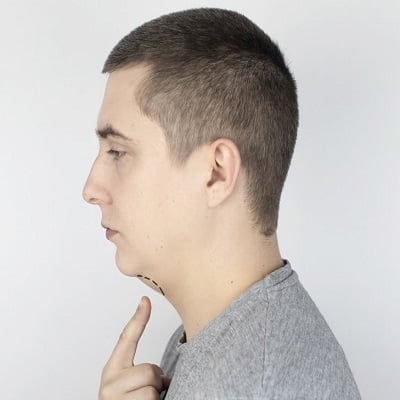 What is double chin liposuction?
The neck and chin is the first place to show aging effects, but besides aging, there are several causes of double chin like poor posture, excess fat, facial structure, genetics, poor diet, lack of exercise, and many more. All these causes collect the extra fat under the chin also loose skin, as a result, compromise your overall jaw and facial profile. Moreover, almost every one of us wants to see a streamlined profile while looking into the mirror. But, a double chin spoils overall profile and appearance. If you have a double chin then, you are not alone, also, nothing to worry about because Double Chin Liposuction in Islamabad, an innovative and the latest procedure, aims to eliminate double chin by removing extra fat through liposuction. One can easily enhance the appearance by removing fatty tissues beneath the jowl.
What are the reasons behind the treatment?
Stubborn fat under their chin
Isolated fat deposit under the chin
Wrinkles
Lack of jawline
To restore a youthful appearance
What are the outcomes?
The treatment gives you magical results as after liposuction, tissues under the skin and jawline will be reduced and the neck appears thinner. A patient can feel instant results right after the treatment which lasts up to 10 years but, aging may affect the skin. However, a healthy lifestyle can help to main ideal results also will help to maintain it.
Quick facts about surgery :
Some fast facts about the treatment are:
Take one to two hours.
Recovery in one to three days.
People aged 20 to 50 can get the surgery.
Can be used with other procedures.
The most common advantages of treatment
The innovative treatment of double chin liposuction provides you several advantages like:
The fastest way to get rid of fat.
Smoother the skin.
Gives a younger and thinner appearance.
Makes a well-shaped chin.
Removes signs of aging.
Boost confidence level.
A minimally-invasive surgery.
A scar-free procedure.
Removes saggy chin.
Reduces wrinkles by tightening the skin.
Minimal side effects.
Who are the right candidates?
The right candidates are:
Healthy one.
People between the ages of 26 and 40.
People with realistic expectations.
People have stubborn fat that does not go away with diet and exercise.
Having bulky fat under the chin.
Have firm elastic skin.
How to prepare?
There are a few pre-treatment instructions that need to follow to make treatment more successful and avoid any discomfort like:
Avoid taking blood-thinning supplements.
Avoid aspirin and anti-inflammatory medicines.
Avoid smoking a few days before surgery.
Before surgery your doctor will:
Collect medical history.
Ask for lab tests.
Take photographs.
Before surgery, ask a few questions from your doctor like:
Am I a good candidate?
What are the expected results?
What are the risks?
What is the cost?
What are the procedure steps?
The double chin liposuction consists of a few steps which are:
At first, the doctor will mark the area where the cannulas are to be inserted.
After markings, an anesthesiologist injects local or general anesthesia suggested by the doctor to avoid pain and give you comfort during treatment.
After anesthesia, the plastic surgeon will make incisions behind the ear and under the chin.
After incisions, a small tube called a cannula is inserted through incisions, and using suction, fat is removed through that cannula.
Finally, the incisions are stitched together and the neck garment is placed around the neck along with the chin.
What to do after treatment?
Double chin liposuction is hygienic surgery with quick healing but, a few guidelines must be followed by the patient to avoid any infection and instant healing which are:
Wear neck garment for 2 days after surgery.
Take a healthy portion of food.
Stay hydrated.
Take rest as suggested.
Stay out of the sun.
Use prescribed medicines in case of pain.
Change the bandage.
Use cold packs in case of pain.
Avoid strenuous activities for a few days.
How instantly is your recovery from surgery?
It is an outpatient surgical procedure, so, the patient can go home on the same day of surgery. The recovery time is short as within 3 days a patient recovers completely. The patient can continue their work and daily activities after 1 day of surgery. Moreover, during the first 48 hours, a patient may feel discomfort, mild pain, and swelling but, proper care and medication can help to alleviate these issues. Recovery time may differ from individual to individual depending upon patients' own healing time and coessentiality of surgery.
How long does it last?
The latest surgery delivers long-lasting results also based on the patient's skin type. However, the results last up to 10 years but, aging affects every person differently.
How much does it cost?
The cost of Double Chin Liposuction in Islamabad varies from person to person depending upon a few factors like doctor's consultation fee, treatment fee, anesthesia fee, doctor's experience, number of sessions, size of the targeted area, location, and reputation of the area. As the expert and experienced surgeons are usually expensive also the clinics located in metropolitan and posh areas are also expensive but, always look for quality and experience instead of cost. However, the cost at Royal clinic in Islamabad is affordable and ranges between 70,000 PKR to 95,000 PKR.
Why do you choose us?
Double Chin Liposuction in Islamabad is becoming popular for its permanent and enduring benefits. Thousands of people have started a new life by removing extra fat from the chin through liposuction. If you have a double chin that compromises your appearance and want to get rid of it in a short time with permanent results then, must consider Royal Clinic in Islamabad for safe and hygienic treatment at a reasonable cost under proper supervision. You can also visit us for better consultation to maintain a healthy lifestyle. A perfect way is waiting to shape your chin by removing fat!