About Cheek Implant:
Some people are blessed to have fuller and lifted cheeks but not everyone. Fuller cheeks along with high cheekbones are considered as the sign of divine beauty and attractiveness. A few reasons make the cheek saggy like weight loss, aging, pregnancy, illness, etc. But in some cases, regardless of these reasons, some people have asymmetric cheekbone by birth or thin cheeks which results in low self-worth and a spoiled look. To tackle all these issues, Cheek Implants in Islamabad is providing the best and safest cheek implants to give you desired looks. The main goal of this procedure is to add volume to cheeks or lift cheekbones by a few techniques like implants or fillers etc. You can get your desired appearance by making your cheeks fuller and plumper instantly with minimal downtime.
Why Do We Consider It?
The reasons behind the cheek implants are:
Saggy jowls
Too flat cheeks
Hollows below eyes on cheeks
Saggy skin below eyes
Nasolabial folds
Some Quick Facts:
Some fast facts are:
One or two-hour procedure.
Done with local anesthesia.
Done with a few techniques.
Long-term results.
Instant healing procedure.
What Are The Actual Results?
Cheek implants allow you to avail of long-term results with no side effects. Moreover, the results may vary from individual to individual based on technique or implant type also on one's metabolism. The results can appear soon but due to swelling and bruising, one cannot be able to see results, however, after a few weeks, the results will be visible and the cheeks look naturally contoured. During this time, if anyone feels chest pain, shortness of breath, or palpitations, consult and visit your doctor immediately.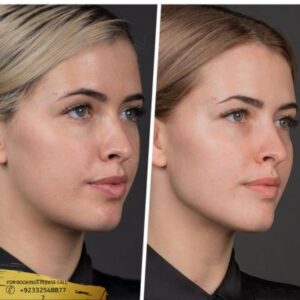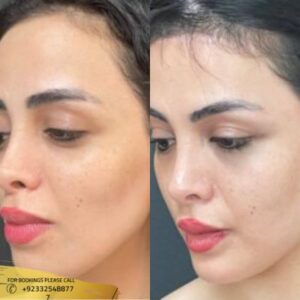 Who Are The Right Candidates?
A few signs can show the candidacy criteria. You are the right candidates if:
You are physically healthy.
You have realistic expectations.
You want instant but long-lasting results.
You have a stable weight.
Some Common Benefits of Cheek Implant:
The treatment give you several benefits but some are:
An everlasting way of cheek enhancement.
Minimal risks of scaring.
Helps you to make fuller and higher cheeks.
Gives you a balanced and youthful look.
It will boost your confidence level.
Improves the cheek contours.
Smooth the under-eye area.
Reduce the wrinkles.
Enhance volume in the cheeks area.
Lift the cheeks.
Helps you to get desired look.
How Do You Prepare?
Before going through the surgery, a few things must be kept in mind which are:
Consult your doctor by scheduling an appointment.
Go through the medical lab tests.
Avoid anti-inflammatory medicines.
Quit smoking a few days before the procedure.
Before procedure
The surgeon will mark the area.
The surgeon will measure the area.
Take photographs in some cases.
What Are The Procedure Step?
The procedure takes one to two hours depending upon the nature of the technique. Moreover, the procedure follows a few steps which are:
At first, local, general or topical anesthesia is given to the patient according to the doctor's recommendations.
After anesthesia, incisions are made on the cheeks, also, the type of incisions varies from technique to technique.
In case of fat transfer, the cuts are made near the cheeks. And, in case of implants, the cuts are made inside of the mouth. Some plastic surgeons place the implant through incisions under the lower eyelid.
After completing the procedure, the incisions are closed using tapes or sutures.
Techniques:
A few techniques are used for this treatment which are:
Malar implants
Sub-malar implants
Fat injections
Some Post-operative Guidelines:
Although, the procedure is safe with instant healing, however, a few guidelines must be followed by a patient to avoid any infection which are:
Do not rub the implanted area.
Eat a healthy diet.
Take rest as suggested.
Avoid strenuous activities for 1 week after surgery.
Use ice packs to reduce swelling.
Apply suggested ointments in case of pain.
Avoid smoking for a few days after the procedure.
Be careful while brushing your teeth.
Avoid direct exposure to the sun.
How instant is the recovery?
The recovery time is short, moreover, during the first few days, a patient may feel swelling, itching, and mild pain which can subside eventually with medicines and proper care. Also, due to a new implant, a patient may feel tightness which takes time to settle down. A person can continue their activities after 2 days of the procedure. Also, within the first week, a patient heals to some extent and can continue all other normal activities. Moreover, complete recovery takes six weeks. Moreover, in some cases, recovery may differ from patient to patient depending upon the technique being used.
How long does it last?
The results are forever and permanent, as, once you will go through the procedure, you can enjoy the permanent results for a lifetime. Hence, we can say that cheek implants are the best solution for those who want long-term results with minimal downtime.
Is there any risk of treatment?
There is no serious risk reported after the cheek implant, however, after the treatment, a patient can go through with swelling, inflammation, skin discoloration also few scars.
What is the cost?
The surgeon's experience and your comfort zone are as important as the cost. However, the quality of cheek implant is more critical than cost, also, it is a matter of face so always choose the best one. However, the cost of Cheek Implants in Islamabad is affordable also varies from individual to individual depending upon a few factors like:
Consultation fee
Surgical fee
Anesthesia fee
Doctor's expertise
Type of technique
Location and the reputation of the clinic
Size of the targeted area
Operating room charges
Other hospital's charges
Moreover, the cost in Royal Clinic in Islamabad is reasonable also ranges from 150,000 PKR to 200,000 PKR.
Why Do You Choose Us?
Cheek Implants in Islamabad are gaining popularity due to their long-lasting results with instant recovery. If you want to converse the signs of aging or make your face young, attractive, and flawless as you always wanted, then choose Royal Cosmetic Surgery in Islamabad for the safest and most hygienic cheeks implants. We have expert and highly qualified doctors which will treat you better with their expertise. By choosing us, you will be stunned and surprised by the change in your face and cheeks. You can also consult our well-reputed doctors in case of any queries and guidance. We will do our best to help you reach your goals