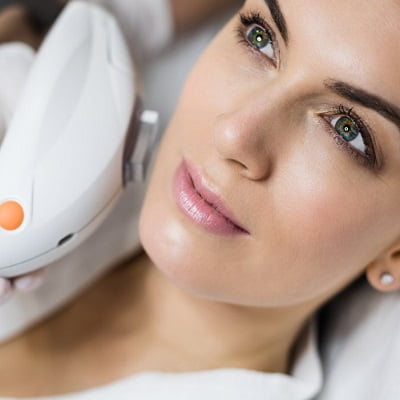 An area of the skin with aberrant tissue formation is called a lesion. The damaged portion of the skin will look different from the surrounding skin. These lesions might be mild or severe, benign or harmful. They could show up all over the skin or just in one spot on the body. Such skin condition requires treatment, either its surgical or non-surgical. Don't worry, royal cosmetic clinic offers Skin Lesion Removal in Islamabad, Rawalpindi, and Pakistan. This page will teach you everything about its procedure, results, benefits, cost, and many more. So, take a moment and have a look at the details.
About Lesion Removal Treatment
A treatment or operation called skin lesion removal removes growths from your skin. The treatment is removing the lesion, which could be a lump, a bump, a sore, or an area that doesn't look like the rest of the skin. Skin cancer can occasionally develop from the lesions.
Generally speaking, lesions are thought to be harmless, but others who are more concerned with their appearance choose to get them completely removed. Moles, warts, skin tags, and other bothersome growths can all be removed using a variety of procedures.
Superficial skin lesions are frequently treatable during a regular visit to the doctor. In some circumstances, the dermatologist might operate to remove the lesion. The size and type of the lesion will determine, and it can be removed by the doctor by several methods.
The Final Results:
After getting a suitable treatment for lesion removal, you will obtain immediate, effective, and dramatic results. The most recent methods for removing skin lesions typically produce results that are visible right away. In the first few days, there can be some scarring and bruising, but it normally goes away after a week or two.
We can't promise that the results will last because they can come back. So, you may need to get multiple sessions for effective results.
Top Benefits:
There are several and countless benefits for those who get the treatment. Some major and common benefits are listed below.
Effective and painless treatments.
Skin that is smooth and clear.
Provide you instant results.
It makes you appear more attractive.
Cost-effective solutions.
Increases self-esteem and confidence.
Removes the discomfort they are connected with.
It prevents the cancerous tags or lesions from spreading.
Right Candidates:
To fulfill the candidacy criteria for Skin Lesion Removal in Islamabad, Rawalpindi, and Pakistan, you need to consult with your practitioner initially. They will examine your condition and recommend you a suitable treatment option. For these treatments, you may require the following eligibility.
A person should be above 18 age.
You have a skin sore or bump.
Your lesion makes people uncomfortable or irritated.
Skin cancer is the cause of the abnormal skin patch you have.
The skin around the portion of your body that is affected looks different.
To expect that the treatment will be successful.
Precautions To Take:
Before undergoing the procedure, your practitioner will prescribe some precautions that are necessary to take. They will be helpful for you, and you will not experience complications during or after the treatment. So, the common precautions are
Avoid taking blood thinning medications like aspirin.
Do not smoke tobacco or drink alcohol.
You must be free of other skin diseases or treat them first.
Drink a lot of water to keep the skin hydrated.
Prepare yourself for the treatment.
The Procedure:
It is performed by an experienced practitioner or surgeon. Throughout the entire process, local anesthesia is used. The practical technique differs according to the size of the skin lesion. Typically, one of the prevalent ones listed below performs it
Laser Treatment: In this method, the lesion is treated with a powerful laser to eliminate the hidden tissue that is causing it. The lesion is removed at the conclusion of the procedure.
Cryotherapy: In essence, it is a form of freezing therapy that uses a particular liquid nitrogen solution. This causes the tissues to tear apart, allowing the lesion to peel off. An hour is more than enough time for this practice.
Excision: Last but not least, shaving is preferred when lesions form above the skin. To fully separate the top layer, a tiny surgical blade is employed. On the other hand, a scissor incision is ideal when a lesion needs to be cut from the base. Both methods don't require stitches.
These are the common treatments for the removal of the lesion. Your doctor will suggest one of them that will be suitable for you. After the treatment, you can go home with a bandage or stitches.
Aftercare Instructions:
After the procedure, you need to take good care of the treated area; otherwise, you may experience its side effects. Your practitioner will recommend you some aftercare instructions, a few common are mentioned below
Do not touch, rub or scratch the treated area. For the first 48 hours, keep the wound dry.
Keep the area dry and spotless. For 1-2 days, keep a sterile bandage on it.
Use prescribed painkillers if necessary.
To avoid infection, abide by any particular maintenance requirements.
Use soap and water to wash and clean the wound area gently.
Do not wash or rub your stitches if you have them.
Keep a close eye on the damage and call your doctor immediately if you see anything strange or infected.
Cost Of Lesion Removal Treatment At RCS:
The average cost of Skin Lesion Removal in Islamabad, Rawalpindi, and Pakistan ranges between 15,000 pkr to 40,000 pkr. Moreover, there are several factors that can affect the cost of the treatment. Common factors are mentioned below.
An expert practitioner's fee.
Location and reputation of the clinic.
Number and size of the lesion.
Type of treatment.
The number of sessions.
Other additional charges.
Additionally, you can get in touch with us or stop by our clinic whenever you want to learn more about pricing and its contributing elements. We are here to give you all the information you need.
Book Your Appointment With Us!
Would you like to get rid of that skin lesion you don't want? Royal Cosmetic Clinic is here to assist you. Our highly regarded, board-certified dermatologists and surgeons take care of your skin problems with considerable training. Please complete the form below to request more information or to schedule a consultation at our clinic.