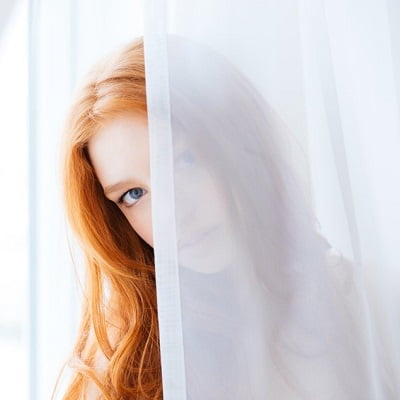 Essential Aesthetics is pleased to provide a variety of non-surgical vaginal rejuvenation procedures to tighten, heal, and enhance the sexual function or look (or both) of the inner and outer vagina. This kind of treatment is frequently sought by patients who are dissatisfied with their genitalia's sexual performance or aesthetic look.
After childbirth, aging, physical trauma, and even pregnancy, vaginal rejuvenation can provide relief from symptoms that interfere with the genitalia's natural function. So don't worry, royal cosmetic is offering Fillers for Vaginal Enhancement in Islamabad, Rawalpindi, and Pakistan. 
You can learn everything about this non-surgical, highly effective treatment on this webpage, including how it works, what it accomplishes, how much it costs, and much more. Read the following information for a moment.
Fillers For Vaginal Enhancement:
To immediately increase the size of the vaginal area, dermal fillers including hyaluronic acid, Juvederm, Sculptra, and Restylane can be injected into the area. As a result, they become more symmetrically, and their hydration, laxity, and wrinkles are also improved. A topical anesthetic will be given to the labia for your comfort during treatment.
Moreover, you can have these fillers in multiple sessions – which means whenever you feel your vaginal area is becoming dull or unattractive, then you can get these fillers again.
Final Results:
You will experience immediate, observable, and effective benefits following therapy that can last between 12 and 24 months. Some candidates might perform better than this percentage of results. You can obtain several sessions whenever you need to improve the area.
However, it is important to select the best practitioner who can offer you a proper course of therapy and deliver it flawlessly. Otherwise, you won't receive the desired outcomes.
Top Benefits:
Generally, there is a list of benefits for those who still don't know about its effectiveness. Some major and common benefits are mentioned below.
Within a short time, the patient will see noticeable improvements.
These filler injections are efficient, easy, secure, and reasonably priced.
Both the patient and the partner will have a better sexual experience.
The person will feel content and self-assured, and their quality of life will increase.
This treatment has no significant negative effects, and there is no downtime.
Who Can Be A Right Candidate?
Getting treatment of Fillers for Vaginal Enhancement in Islamabad, Rawalpindi and Pakistan require candidacy criteria. Before undergoing the procedure, the practitioner will examine your health and conditions. After that, they will let you know whether you are an eligible candidate or not. However, the common criteria are mentioned below.
Age has caused you to lose vaginal suppleness.
You want to make the genitalia more effective.
The outer genitalia's appearance should be improved.
You wish to enhance the vagina's beauty and/or functionality.
You have expectations for the treatment's results that are reasonable.
Breastfeeding or pregnant women aren't eligible candidates.
Before The Procedure:
The practitioner examines the patient to find any potential contraindications before the procedure. Also, they will prescribe you a few precautions that would be necessary to follow—such as.
Anticoagulants are stopped, and alcohol consumption is restricted the day before the surgery.
The procedure can be done either before or after your monthly periods.
Take a healthy diet and keep yourself hydrated.
Keep the area clean and allergic-free before the treatment.
During The Procedure:
The procedure will be performed in the clinic and by experts. The total duration of the procedure may depend upon the enhancement of the vaginal area. So, the procedural steps are
A certain level of sterility was required for serving in the position and Based on an advanced clinic. Only obstetricians, gynecologists, surgeons, and plastic surgeons can do the procedure.
Local anesthesia will be used to make it painless. The corrective zones are then treated with antiseptics and given a local anesthetic (anesthetic spray or gel).
Then the practitioner administers the prescribed dosage of a previously chosen medicine. If the vaginal area needs to be filled, at least 2-4 ml of filler will be required; for all other injection choices, 1 ml is typically enough.
In the final phase, the doctor provides the necessary prescriptions and permits the woman to return home. After the treatment, you can go home right away.
Pain in the treated area could last for a few days.
After The Procedure:
Your practitioner will prescribe you a few aftercare instructions that are necessary to follow during the recovery period. So, the major and common post-care instructions are mentioned below.
You can use recommended pain killers and antibiotics.
Do not use the sauna, solarium, or pool.
Skip the hot baths and sweaty situations.
Avoid being intimate.
Limit your physical activity, especially cycling and horseback riding.
Mend your intimate hygiene in a typical, routine manner.
In case of a severe reaction, inform your practitioner immediately.
Cost Of Fillers At RCS:
The average cost of Fillers for Vaginal Enhancement in Islamabad, Rawalpindi, and Pakistan range from 15,000 PKR to 40,000 PKR. Also, it depends on a few factors which can affect the cost of the treatment. Such as
Choosing an expert practitioner.
The reputation of the clinic.
Location of the clinic or traveling expense.
The number of sessions and fillers.
Other additional charges.
For more information, you may also contact us or visit us at any time. We are here to clear up any remaining confusion concerning these elements for anyone who needs it.
Book Your Appointment With Us!
As a result, if you are a woman with a cosmetic and functional problem with your vagina, you may be an excellent candidate for this therapy. If you wish to improve your private areas but are unclear about which procedure to choose, we would be pleased to answer your questions.
Call right away to set up an appointment. You can speak with one of our experts about booking a consultation to learn more about vaginal rejuvenation. To schedule a consultation with a specialist, get in touch immediately.