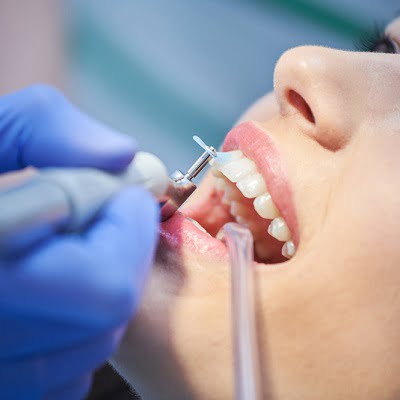 Are you also suffering from the dilemma of having plaque and tartar on your teeth? Plaque and tartar are inevitable no matter how carefully you brush your teeth and maintain your oral hygiene. Well, now you don't have to worry. Now you can get the best Teeth Cleaning and Polishing in Islamabad, Pakistan at an affordable price.
Too much plaque buildup can be eliminated through dental scaling. The tooth surface will be cleaned during a routine six-month cleaning. The best dentist in Islamabad may use dental polishing, also known as tooth polishing, as a cleaning technique to maintain the health of your teeth. This article will go over everything you need to know about teeth cleaning and polishing and why it's an important procedure for maintaining healthy teeth and gums.
What is Teeth Cleaning?
Most patients look forward to the cleaning procedure greatly when they visit the dentist. They expect it to be a difficult and unpleasant process. However, before harbouring any such worries, one should be aware of the entire procedure. In a nutshell, dental cleaning involves taking steps to clean the area around the gum line and eliminate all plaque and tartar.
Below is the process in detail:
Examining the mouth physically

Remove plaque and tartar

Cleaning with toothpaste

Flossing and rinsing

Fluoride treatment
The Procedure of Teeth Cleaning:
This entails removing plaque from your teeth. 

The root planning will be carried out by your dentist. 

A procedure known as host modulation may be carried out by your dentist. 

To help reverse the negative effects of chronic periodontitis, additional medication is injected right into your gums. 

Additionally, this lowers the risk of infection after your procedure.
What is Dental Polishing?
Your tooth enamel will be glossy and smooth after a dental procedure called tooth polishing. It usually occurs during a regular cleaning appointment at many dental offices. Your teeth will benefit from tooth polishing in more ways than one. When combined with dental scaling, this procedure can help you maintain healthy teeth and breath.
The Procedure of Dental Polishing:
The procedure of dental polishing employs the following steps:
Your teeth are examined for decay and areas of enamel weakness. 

Scaling is the procedure used to remove plaque and tartar from the surface of your teeth.

After flossing and applying a fluoride topcoat for protection, your teeth are then polished and buffed to remove stains. 
What are the Before and After Results?
Teeth with plaque and tartar are unsightly when you smile and also cause tooth decay. Plaque and tartar buildup on teeth can be removed by scaling them. When you compare the teeth scaling and polishing in Islamabad before and after, you will be astounded by the difference. You'll have a brighter-looking smile thanks to your teeth. Scaling the teeth can help prevent tooth decay and polishing will give you brighter and pearly teeth. 
When Do You Need Teeth Scaling and Polishing?
Plaque, a clinging layer of bacteria, is the root cause of gum disease. On your teeth, plaque is constantly forming. Your gums may become inflamed if they aren't properly cleaned by the bacteria in the plaque. As a result, pockets or spaces between your gums and teeth will develop. In these pockets, plaque eventually becomes stuck. With routine brushing, this cannot be removed. Gum disease could cause bone and tooth loss if it is not treated. The best endodontist in Islamabad points out the following conditions that need immediate attention:
This treatment is suitable for those who are fit, both mentally and physically. 

This is also recommended for those who have signs of chronic periodontal disease.

If the plaque development is severe. 

Your dentist will likely advise dental scaling to remove the plaque if you have pockets that are 4 millimetres or larger.

To keep your mouth healthy.
How Much Does Tooth Scaling and Polishing Cost?
The price of dental cleaning and polishing in Islamabad, Pakistan varies and depends upon the dentist you choose. The total cost may depend upon several factors:
The location of the clinic

The experience of the dentist 

Whether or not the procedure is covered by your dental insurance 
If you want to know about the cost of dental cleaning and polishing in Islamabad then you can book a consultation with us. We at RCS are always obliged to serve you. Our representatives will get back to you shortly. 
Benefits:
They are crucial to maintaining excellent oral health. 

Small dental pockets are less likely to form as a result. 

Getting rid of these pockets lowers your chance of: 

losing teeth

Bone loss

loss of tissue

A sensitive tooth

gums that are sore or bleeding

gums that are flaming or swollen

chewing that hurts

foul breath

gum resorption
Book Your Appointment:
Royal Cosmetic Surgery Clinic Islamabad is here to maintain your dental health. Whether you think you may be showing signs of periodontal disease or are simply overdue for your regular check-up. Call us directly or fill out the form given below. 
About our Dental Surgeon:
Dr. Afeef Umer Zia is an inexperienced surgeon who has comprehensive training in Orthodontics, dentofacial orthopaedics, Pediatric Dentistry, Periodontics, Prosthodontics, Oral and maxillofacial surgery, Endodontics and Public health dentistry including Reconstructive dentistry and implant dentistry.