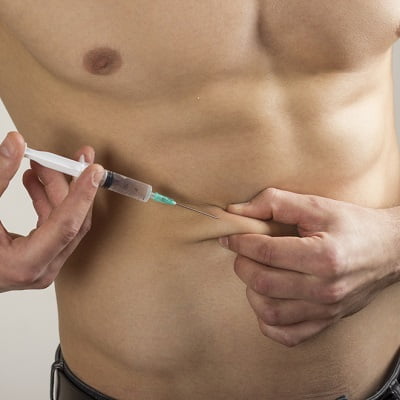 Are You Ready for a New You?
One of the most important thing that may become cause of social segregation is obesity. In recent years, it has spread like an epidemic. The causes of obesity include genetic, social, psychological, and behavioural factors. But Botox for weight loss or stomach botox in Islamabad has added a new dimension in bariatric procedures. It helps people lose weight without any disruptions. Many diseases have been treated successfully with botulinum neurotoxin. It is a relatively recent weight loss technique involves injecting Botulinum toxin endoscopically into specific regions of the stomach. By restricting stomach muscle contraction in this method, the patient experiences loss of appetite and the gastric emptying time is delayed, leading to weight loss.
What is Gastric Botox?
Botox is frequently used to treat specific neurologic health issues as well as to reverse the signs of ageing on the skin. By increasing the feeling of fullness and reducing appetite and food intake, stomach Botox will facilitate weight loss. Endoscopic techniques are used to administer this treatment, which lasts 20 to 30 minutes. Patients may leave observation after two hours and return to their homes.
Ideal Candidates for Gastric Botox Injections:
Not all cases of obesity should be treated with stomach Botox injections. You are not eligible for this procedure if you have experienced a significant weight gain. 
Those who find it difficult to lose weight effectively through diet and exercise should try this method. 

Patients with a body mass index of 40 or higher who can benefit from obesity surgery are not advised to undergo gastric botox. 

A BMI (body mass index) of less than 35 is typically suitable for this procedure. 
Contact us right away to schedule a consultation with our in-house specialist if you're trying to decide which treatment will yield the results you're after.
Patients Not Suitable for Botox:
Gastric Botox is a non-surgical procedure that is particularly suggested for people who are only slightly overweight. Botox reduces appetite and prolongs the absorption of nutrients in the stomach by temporarily paralysing stomach nerves and muscles for 4-6 months. So if you are obese then this procedure is not for you. As this will only reduce 15 to 20 kgs of weight. 
Benefits: 
Those who want to lose weight can benefit from Botox for Weight Loss Treatment.

It doesn't involve surgery.

The procedure is barely invasive.

10 kilogrammes can be lost in a few months.

It is beneficial to have modest weight loss objectives.
Results: 
Botox for weight loss treatment produces remarkable outcomes.
Feel much better.

People can easily lose weight.

No surgery is involved so no scarring present. These pictures depict the best of our results. 
Requirements for Gastric Botox Application:
Aiming to lose 10-15 kg over the course of three to six months

A healthy BMI ranges from 27.5 to 40. 

Exercise and dietary plans should be combined with it. 

Unable to be used by patients who are morbidly obese.

This is not a surgical procedure substitute.
Pre-operative Instructions:
Around a week prior to the application day, it is advised that patients who have bad habits like smoking and drinking alcohol abstain from doing so. 

8 hours prior to the procedure, you should stop eating some food.

Six hours before, water consumption must be stopped. 

Smoking should be avoided for a few hours prior to the application if you do so.
What Happens During Gastric Botulinum Toxin Injection?
The injections last for about 10 minutes, and the procedure is done in an endoscopy facility. For the gastric botulinum toxin injections, the doctor must: 
Dispense sedatives to you so that you can fall asleep. 

Uses an endoscope that has a syringe attached to it to be inserted into your mouth, down your throat, and into your stomach. 

The endoscope, a flexible tube with a light and a camera, gives the doctor vision so they can see where to administer the injections. 

The botulinum toxin is injected in various locations near the stomach's bottom.
Post-operative Instructions:
Two hours after the procedure, you can get back to your regular routine. The dietitian's recommended diet must be followed. Three months after the procedure, you must visit a dietician once per week. Abstain from alcohol after the procedure for sometime. 
Recovery: 
Following Botox for Weight Loss in Islamabad and Pakistan, the recovery time is extremely quick. Following the treatment, you might need to refrain from certain activities and foods. The effects of the treatment will become clear very soon.
Is Bastric Botox Safe?
The patient will not experience any negative health effects from gastric Botox. However, you must abide by the doctor's instructions, which may include fasting and stopping any blood thinner medications, prior to the injections. 
If performed properly, stomach Botox is thought to be a safe procedure. However, its effects are not long-lasting, and after losing weight, some people frequently gain it back. But it's important to note that weight loss injections are best for people looking to lose 10 to 15 kg.
How Much Does Gastric Botox Cost?
The cost for Botox for weight loss in Islamabad may varies. It depends on a number of variables, including the severity of the fine lines and wrinkles, your treatment goals for the problem areas, and the quantity of product applied. The cost of surgery may vary depending on the surgeon's experience and credentials, the length of time and effort required for the procedure, and the location of the office. 
Consider the surgeon's experience and your comfort level when selecting a board-certified plastic surgeon in your area for botulinum toxin injections as much as the final cost of the procedure. 
Aftercare: 
After receiving Botox for Weight Loss Treatment, caring for the treated areas is not difficult. You'll receive some post-treatment care instructions from your doctor. You must adhere to those instructions in order to achieve the best results.
Complications and Side Effects:
For those who don't have muscle issues and aren't allergic to botulinum toxin, stomach injections of the toxin are safe. The injections could cause a very small amount of internal bleeding. Most people experience minimal or no side effects.
Royal Cosmetic Surgery Clinic Islamabad Endoscopic Weight Loss Program
The Endoscopic Weight Loss Program team provides cutting-edge weight loss techniques that don't involve invasive surgery. In order to provide high-quality care and facilitate sustained weight loss, we adopt a collaborative approach to the management of obesity that pools the knowledge of many specialists. We at Royal Cosmetic Surgery Clinic Islamabad are always obliged to serve you.