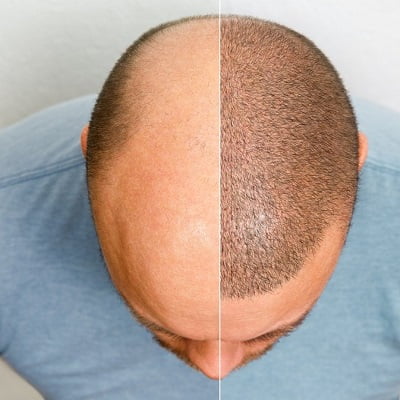 You might be familiar with the hair loss conditions as every single person experiences this natural process that can affect anyone irrespective of age. Previously, most people lose hair in their 40s and 50s. But now, the hair loss rate is getting up and anyone can lose his/her hair at a very young age. 
We are not done here, royal cosmetic clinic is introducing amazing treatments for those who need their hair coverage strangers and thicker. The best option that can give your younger look back is Hair Implant in Islamabad, Rawalpindi, and Pakistan. It can treat your baldness and alopecia. 
you will learn all related information like its working, benefits, results and cost-related details. So, continue reading for more information. 
Key Factors: 
Less invasive procedure. 

Requires local anesthesia. 

The total duration of the procedure is 3 hours. 

It may require multiple sessions. 

Instant results for at least 8 to 9 months. 

No major side effects and risks. 

Quick recovery period. 

Reasonable cost range.
What Are Hair Implants?
It is a hair restoration treatment that is also known as a hair transplant. The purpose and method are the same but it is different in performance when the practitioner uses the bio fiber technology. 
As compared to hair transplanting treatment which is performed with natural hair, hair implanting treatment is performed with artificial hair. It is a minimally invasive procedure for treating baldness and thin hair. 
Keep in your mind that after the treatment of hair implants, the hair will not grow like natural hair and they remain the same due to its synthetic nature. Typically, surgeons place grafts that match the length and density of natural hair to avoid a false appearance.
Our Best Results:
The results are naturally perfect and accurate once you get the treatment done successfully. You will obtain immediate and natural results that will give you a fuller appearance of hair. Even with precise strokes that last a few years, you'll get realistic coverage.
On the other side, the results also matter to the performance of the practitioner. If they performed well and accurately, you will obtain amazing results otherwise it can be worst. So, the success rate is 70% to 80% and they will last for at least 8 to 9 months. 
Top Benefits:
Generally, there are several benefits that you can get after hair implanting treatment. Here are the major benefits listed below
The best solution for treating baldness and alopecia areata.

It will provide instant results. 

The hair will appear natural and amazing. 

It is a safe and effective option. 

Your lost self-confidence will be boosted. 

There is no need for any type of maintenance. 

Less recovery period and no major side effects. 

It is a cost-effective procedure. 
Who are eligible candidates:
It would be best if you properly consult with your practitioner who examines your condition and knows your expectations. Just like other treatments, not everyone is a good candidate for Hair Implant in Islamabad, Rawalpindi, and Pakistan. 
However, if you want to become an eligible candidate then you must read these terms before considering the option. 
A person who has baldness. 

Having enough donor's hair. 

If you don't have hair roots. 

People who have thinning hair. 

Want immediate results. 
A note to remember – people who have scalp infections or diseases and diabetes patients cant be eligible candidates. That is how experts never advised having hair implants. 
Preparation For The Hair Implantation:
There is no specific preparation for this treatment but you need to make sure about a few things. The common preparing tips are mentioned below
Make sure you don't have scalp disease. 

Get your all test reports done. 

Avoid trimming your hair. 

If you are using any vitamins then stop using them. 

Avoid taking blood thinners. 
How It Will Perform: 
So the procedure will be performed by expert hair restoring practitioner. It will be done under local anesthesia. The procedural steps are mentioned below
First, the practitioner will take a patch test of the scalp to ensure that there is no infection. 

The practitioner will inject local anesthesia into the targeted area. 

After that, the specialist will implant the artificial hair one by one with the use of implanting machine. 

In the end, the candidate's scalp will be cleaned with antiseptic. Now you can go home safely. 
Therefore, the duration of the procedure will be 2 to 3 hours as it depends on the candidate's choice and condition. 
Aftercare instructions:
After the procedure, it is necessary to take care of your treated area to prevent infection and further complications.  Your practitioner will prescribed the post-care instructions according to your treatment situation. 
Here are some common aftercare instructions that you must follow
You may feel pain, better to use painkillers. 

Any type of physical activity can be performed. 

Use recommended anti-septic for preventing infection. 

You must follow a proper hygienic routine. 

In case of suspect anything wrong, inform your practitioner. 

Do not apply anything to your scalp without permission. 
Cost at The Royal Clinic:
The average cost of Hair Implant in Islamabad, Rawalpindi, and Pakistan range from 60,000 PKR to 400,000 PKR. But there are some cost factors that can affect your cost after considering them. Such as 
Expert practitioner's fee. 

Reputation and location of the clinic, 

Session requirements

Additional charges. 
Furthermore, the cost will be decided after considering these factors and consulting with your practitioner. They will guide you accurately. 
Book your appointment with us:
Therefore, if you are willing to get instant results without any side effects and complications then feel free to consult us. We are here to give you the amazing performance of hair implanting treatment at a reasonable cost range. Also, you will obtain effective and satisfying results. So, don't wait and meet us.