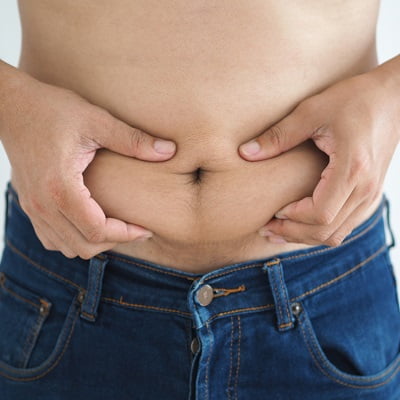 Abdominoplasty in Islamabad is for both men and women with a protruding belly. Generally, a tummy tuck is done for those who have undergone significant weight loss. If you want to lose weight with a firmer stomach, Abdominoplasty in Islamabad, Pakistan is the finest option for you. This page will teach you everything about Abdominoplasty.  So, take a moment and have a look at the details. 
What is Abdominoplasty?
Abdominoplasty also referred to as a tummy tuck, is a cosmetic surgical procedure to enhance the shape and appearance of the abdomen. Excess skin and fat from the abdomen are removed during this procedure.  Additionally, surgeons use sutures to tighten the fascia. This is the connective tissue in the abdomen. The remaining skin is then moved to give belly a more toned appearance. If you have extra skin or fat around your belly button you might decide to have a tummy tuck.
Aim of The Treatment:
Dermatologists recommend to have Abdominoplasty to improve the appearance of a sagging and protruding stomach. 

First, reduce your belly's size.

Next, make your stomach smoother and tighter.

Lastly, create a waistline.
Success Rate and Results:
The results will be effective, noticeable, and satisfying after sometime. Healing may take 3 to 4 months. But after that, you can enjoy the final look. The success rate of abdominoplasty is 90 percent. Moreover, you must choose an expert and professional surgeon for the treatment.  Because the surgeon's performance plays a major role in accurate results. Only the Best Cosmetic Surgeon in Islamabad can help you get the most-efficient results.
Top Benefits of Abdominoplasty in Islamabad:
There are a lot of benefits for those who undergo tummy tuck surgery. Some them are as following:
Your stomach becomes flatter, firmer, and toned as a result.

Enhances your body's shapes and postures.

Your waist looks more defined and smaller.

Increases your self-esteem and confidence.

Removal of stretch marks.

It offers results that are effective and last for a long time.

You will not experience major complications or risks.
Ideal Candidates:
It is necessary to fulfill the candidacy criteria of Abdominoplasty before undergoing it. It is suitable for both men and women, but there are eligibility criteria you must know, such as
Your abdominal skin is sagging and loose.

Because your abdominal muscles are weak or separated, your belly is protruding.

Presence of stretch marks

Both diet and exercise do not affect belly fat.

Your age must be above 20. 

Not suitable for pregnant or breastfeeding women.
How to Prepare:
You need to keep following points in mind before preparing for Abdominoplasty in Islamabad. 
Preparation is essential to ensure the safety and successful outcome of the procedure. 

You may need to go for medical testing or lab testing

Quit smoking for at least two weeks before procedure as it interferes with healing process

Disclose all drugs that you are taking to your doctor. He may tell you not to take certain medicines for sometime.
Abdominoplasty Procedure:
The duration of procedure varies from patient to patient. It depends on the extent and type of surgery. The procedure comprise of following steps:

The surgery's first step is to administer anesthesia. Type of anesthesia depends upon the type of procedure being carried out. 

The surgeon will then make the incisions there. Depending on the procedure, different incisions have different lengths and locations.

The surgeon will make the necessary adjustments to enhance the abdomen's appearance.

Last stage comprise of closure of incisions by stitches. 

Thus, the procedure will take 3 to 4 hours, depending on the patient's condition. it is advised to take plenty of rest after the procedure.
Aftercare Instructions:
You need to follow these instructions after the procedure:
Do not rub or scratch the treated area unnecessarily. 

Dry off and keep the treated area clean.

As necessary, promptly replace dressings along with putting on compression clothing to reduce swelling.

You have to take recommended pain killers and antibiotics. 

When bathing, exercise the appropriate caution.

Avoid heavy lifting and strenuous exercise. 

In case of severe pain, inform your surgeon immediately.
You will not be able to enjoy the results if you are not going to abide by these instructions. Despite the fact, abdominoplasty procedure will redure your fat, still you need to follow these protocols. 
Cost of Abdominoplasty in Islamabad:
The average cost of Abdominoplasty in Islamabad, Rawalpindi, and Pakistan range from 150,000PKR to 300,000PKR. There are a few factors that can affect the price of the treatment, such as;
Expert plastic surgeon's fee. 

Clinic's location/ traveling expense besides the reputation of the clinic. 

Other extra charges.

You can contact us or visit our clinic anytime if you want to know about the exact cost. Our experts will help you out in this regard according to your situation.
Book Your Appointment with Us:
You've come to the right place if you want to get rid of stubborn belly fat through abdominoplasty in Islamabad. You can receive the best care at the most cutting-edge facilities at the royal cosmetic surgery clinic. Schedule a free consultation with one of our skilled plastic surgeons right away.  Call us directly or fill out the form below to schedule your appointment.