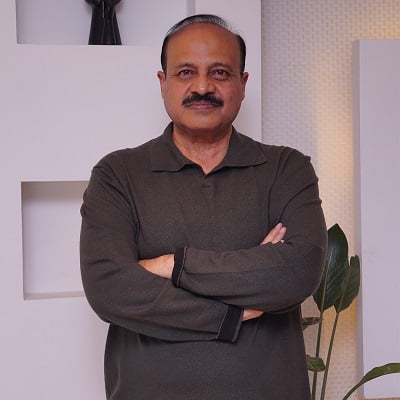 There are multiple treatments that are not just performed by medicines, surgeries, injections, or with other machinery. Sometimes, all you need to do is get a treatment to restore, maintain and improve your mobility, function, and well-being. But now you may wonder how it is possible to get treatment without going to hospitals, medications, or injections. For physical rehabilitation, injury prevention, and health fitness, you need the Best Physiotherapist in Islamabad. 
On this page, you will learn several things about physiotherapists, their duties and responsibilities, and how to choose the best one. So, take a moment and read the following information if you really want to consider the right one.
Who Is a Physiotherapist?
A highly educated healthcare professional known as a physiotherapist focuses on the treatment and avoidance of pain, injury, disability, and impairment.
The majority of people work with physiotherapists at some point in their lives. For example, after a car accident, post-surgery, or to treat low back pain, you might have received a referral to one. They work with patients who have a wide range of diseases or restrictions.
They treat patients of different ages, educational levels, and life experiences to enhance their health and assist them in reaching their objectives through evidence-based care.
What Does A Physiotherapist Do?
Basically, it helps people better manage their discomfort, reduce illness, and enhance performance. It might be anything from a professional athlete realizing their full athletic potential to an older person being able to walk safely.
A lot of attention is given to encouraging people to change their lifestyles and become healthier through education, exercise, and other means. A physical therapist will teach you lasting healthy behaviors so that you may help yourself more effectively. They are very skilled in this area and can correctly refer patients to other medical specialties like psychologists, doctors, and surgeons.
How To Find Out The Expert One?
The toughest and most important task is to search for the right one who is expert enough to treat you well. You can't consult with an unprofessional as it can be harmful to you. However, there are some instructions that you must consider whenever you need to find out an expert one, such as
Search for the top 10 physical therapists near to your location.
Better to visit their clinic and discuss everything.
Check the certification, past experiences, and performance.
You can also check the reviews and feedback of previous patients.
Ask about the charges they are offering, and they must be reasonable.
Make sure that they must know how to treat you or any older person.
Yes, you can ask your family member or close friends for a recommendation.
Physiotherapist At RCS:
After knowing everything about the physical therapist, if you want to consult and choose the Best Physiotherapist in Islamabad, then you should visit the royal cosmetic clinic. One of our best and most skilled physical therapists is Dr. Iftikhar Ghauri. To help our patients heal more quickly, our physiotherapists use the most advanced and effective approaches.
We also educate our patients about their needs so they may manage their health more effectively. Our staff members are qualified and skilled in providing services to our valuable clients. We make sure that everyone on our staff is excellent at communicating and treats patients with compassion.
Patients of all ages and health conditions, as well as those with disabilities, can receive our physiotherapy treatments. We keep in mind that a positive relationship and open line of communication between the physiotherapist and the patient is important. It maximizes the effectiveness of the therapy and may hasten the patient's recovery.
Our healthcare services also cater to women and children. For example, our physiotherapists offer the highest caliber of assistance or counseling, physiotherapy exams, and other services to meet the physical health demands of children and women.
What does Our Physical Therapist Offer?
According to the Royal Cosmetic Surgery Clinic, there are several conditions, treatments, and disabilities are treated. Some of the main and common treatments that physiotherapists perform are mentioned below
Chronic pain after an accident.
Having trouble staying balanced.
Treat generalized pain.
Backaches and headaches all the time while working at your desk.
Recover you from complicated surgery performance.
Decrease in mobility and adaptability.
Unconscious urination.
Plan your exercise routine.
If the painkillers provided, do not work.
Manage diabetes and high blood pressure.
Due to the aging factor, they can't handle several things.
Book Your Appointment With Us!
Therefore, if you are searching for the Best Physiotherapist in Islamabad, then don't hesitate and consult royal cosmetic clinic. We are here to help you in your hardest time and provide you with an excellent solution for your better and quick recovery. Therefore, it would be best if you book your appointment and discuss your concerns with us.