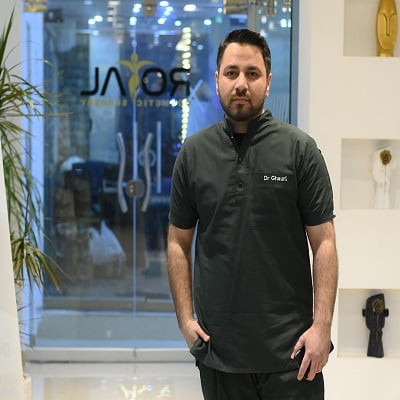 An Endodontist, Restorative and Esthetics dentist, Dr Usama Hayat Ghauri is one of the well-known dentists and highly skilled dental practitioners. He has achieved BDS – Bachelors of Dental Surgery, RDS – Home, Restorative Dental Sciences and MDS – Masters of Dental Surgery. Also, Resident (Operative Dentistry) deals with the sciences of the diagnosis, treatments, and prognosis of teeth defects.
Dr Usama Ghauri receives a bachelor of dental surgery degree from Dalian Medical University (CN) as he is highly skilled in Cosmetic Dentistry, Restorations, Implants and ortho cases. He's been working as a General Dentist for six years and is currently a resident of masters in dental surgery in SZABMU Islamabad.
He is a member of Royal Cosmetic Surgery, where he daily performed dental cosmetics procedures, such as teeth whitening, veneers, crowns, teeth scaling and polishing, dentures, dental implants, and braces all these treatments with unparalleled patient's care and high-quality dentistry.
Make your smile bright and get rid from dental issues as Dr Usama will be the best choice for you as a skilful Dental surgeon. He has the ability to fix every type of teeth issues and make your life easier!