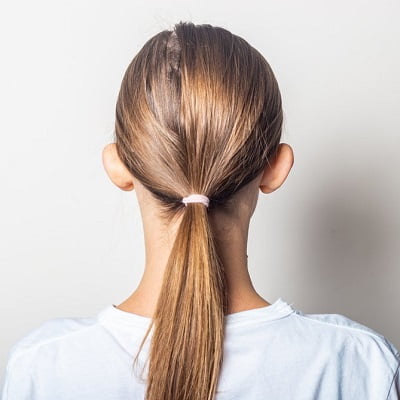 What is ear surgery or otoplasty?
Some people suffer from congenital ear defects while others may have gone through some sort of trauma which have had negative consequences on the shape of their ears. This may lead to loss of self-esteem or confidence in front of other people. It is usually done for a child of 10 to 15 years. This procedure is considered under cosmetic treatments and involves the ears. A plastic surgeon can change the size, position, or form of your ears during otoplasty. Ear reduction, ear augmentation and ear pinning are all included in this procedure. Some people choose otoplasty to remedy a structural defect. Others have it because their ears protrude too far from their heads, which they dislike. If you are wondering what is Ear Surgery Cost in Islamabad then you must keep reading.
What Happens During Ear Reshaping Surgery?
With the advancement in technology, doctors have now become able to perform various complex surgeries. They are now correcting the grooves, folds and are doing reshaping involving any case. This gives a new look to the ears. Patients are given the type of anesthesia that the doctor considers is best for the treatment during surgery. An incision behind the ear is made to reach the cartilage, which is then sculpted to change the shape of the ear. After surgery, patients are given a large dressing and stitches to hold the modifications in place.
Ear surgery price in Pakistan:
If you are wondering how much ear surgery will cost you in Islamabad then let us tell you first that it is a cosmetic procedure and your health insurance will not cover it. The average Ear Surgery Cost In Islamabad starts From PKR 110,000 the cost may depend upon the physician's charges, the facility fee, the consultation fee, the anesthetic fee, the pre-operative visit, the post-operative appointment for up to three months, as well as the bandages and clothing.
Benefits:
Following are some of the benefits of ear surgery:
Self-confidence is boosted
Any ear abnormality can be corrected
Mental health is improved
Larger size ears are diminished
The position of Protruding ears is changed
Shell, cupped or loop ears can be corrected
It will prevent bullying in social settings for a child
A sense of normalcy is renewed
This is a safer procedure
Results of Ear Reshaping in Pakistan:
This surgery provides immediate results. They can be seen just after the removal of the bandages that has been applied over the ear after the surgery. New or modified ear shape can be seen. This procedure – which is also named as otoplasty – is a type of cosmetic procedure which will correct your ears' size, shape and position. The results of this surgery are permanent and no further follow-ups are needed unless any complication arises.
Ideal Candidate:
Otoplasty can be performed on children as young as five, and in rare cases as young as four. Many parents prefer to do this with their children when they are younger, before they begin school.
Teenagers and adults must meet the following requirements to be considered for ear reshaping:
People with large size ears.
Those ears which are protruding from either side of ear
Some people may have gone through surgery earlier, but is dissatisfied with the results and he wants a resurgery,
Those people who have irregularly shaped ears.
Ear Surgery Recovery:
Those people who are healthy
The minimum age requirement is 5 years
Who are optimistic about the results
No comorbidity is present
Person needs to be a non-smoker
Care After Ear Surgery:
Post-surgically, ears need special care as blood or some other sort of fluid may ooze out of the ear. This can lead towards infections hence special care is needed.
Take care of ear packing. Do not remove it.
The tape which had been applied over the ear will be removed in a week. Keep that dry.
Take prescribed medications on time.
Only take acetaminophen or ibuprofen for pain.
You cannot take shower just after ear surgery. Take it after 2 days.
Bandage shall be kept dry and use moisturizer after showering.
While showering, always place a cotton ball in ear which must have Vaseline as dry ball will cause irritation.
Side Effects of Ear Reshaping:
You may hear ringing sounds in the ear.
The surgical area is may be inflamed.
Numbing of the ear may arise.
Oozing out of blood or pus from surgical site.
Consult your doctor immediately if the symptoms get worse.
Why Choose Us!
Royal Cosmetic Surgery has a group of professional and highly qualified doctors and staff that will help you in solving your problems related to ear and you will feel at home. We are expert in reshaping, correction, augmentation or reduction of ears. If you are considering to have a procedure, then you can call us or just fill out the form below.