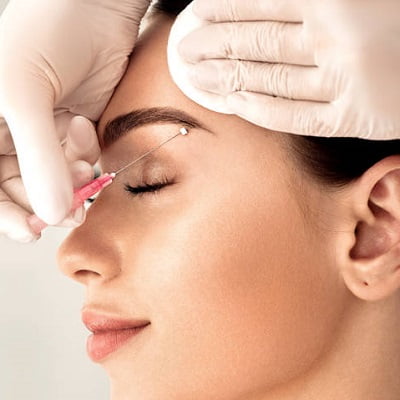 The goal of a brow lift often called a forehead lift, is to revitalize and elevate the top face. When people start their path toward aesthetics, one often-asked topic is: what is the duration of brow lift effects? Let us examine the details of this process, including what influences its effects length and how long people should expect it to take.
What is Brow Lift?
A brow lift aims to surgically treat age symptoms in the forehead and upper face. It addresses issues including deep lines, drooping brows, and forehead wrinkles to provide the look of renewed vitality. All methods, including endoscopic, conventional, and temporal brow lifts, aim to restore a harmonious and raised appearance to the top face.
Why Think About Having Your Brows Lifted?
Brow lift surgery may benefit any age group with furrows or frown lines due to hereditary abnormalities, stress, or prolonged muscular activity. Removing excess skin from the top eyelids is an additional advantage of brow lifts.
What Is the Duration of Brow lift Effects?
The duration of the effects of a brow lift depends on several variables, which you must understand before going for a brow lift.
a) Technique and Approach:

A major factor in influencing the lifespan of a brow lift is the particular technique used. For instance, comparing endoscopic brow lifts to conventional methods, one may find that the latter need longer recovery times and larger incisions.

b) Tissue Support and Healing:

How effectively the body heals and provides tissue support determines how long-lasting the effects are. The durability of the lift depends in part on the surgeon's ability to properly secure the tissues and encourage good recovery.

c) Individual Anatomy:

Each patient's distinct anatomical characteristics affect how long the benefits of a brow lift last. The degree of lift maintenance depends on several factors, including skin flexibility, underlying muscle anatomy, and general skin health.

d) Lifestyle and Aging:

Several lifestyle factors, such as sun exposure, skincare practices, and general health, affect how elegantly post-brow lift results in age. The natural aging process persists more slowly and impacts the upper face's overall look over time.
How Quickly Are Results Visible?
You can see the outcomes as soon as you fully recover from your treatment. For surgical lifts, you should anticipate seeing results 12 to 14 days post-procedure, by which time you will fully heal. Your outcomes can be more noticeable immediately with non-surgical lifts since injectable procedures take five to seven days to show results. However, because of the nature of the procedure, your brow lift effects will not become apparent until 14 to 28 days after your treatment.
Maintenance and Aftercare
Maintaining your results will allow you to feel more confident and look younger. It is the ideal approach to enjoy your results. The treatment technique will maintain your results, as non-surgical lifts need touch-up procedures a few times a year. To maintain results for as long as feasible, you should focus on two care areas for both surgical and non-surgical lifts.
Speaking with a Qualified Professional
Selecting a cosmetic surgeon with training and expertise is the secret to long-lasting results. A comprehensive consultation enables the surgeon to evaluate the distinct qualities of the patient, talk about expectations, and customize the procedure to provide outcomes that meet the patient's objectives.
For a long-lasting and safe brow lift in Islamabad, Royal Cosmetic Surgery  is the best choice. They have many satisfied patients. They will make a unique procedure plan for you to have long-lasting results.
Conclusion
A brow lift is an amazing path to regaining a more refreshed, young top face. Knowing what influences and how long their effects last allows people to make well-informed judgments regarding their aesthetic objectives. People may experience the ageless beauty that a well-performed brow lift delivers with the appropriate technique, careful aftercare, and continued cooperation with a trained practitioner.