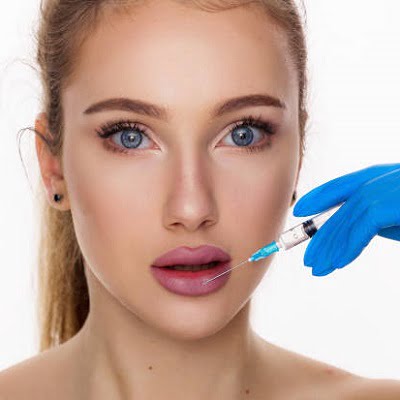 Natural plumpness, perfectly contoured borders and aesthetically appealing proportionality of lips enhance facial beauty and charm. The youthfulness and natural appearance of lips start fading because of excessive sun exposure, dehydration, poor nutrition intake and growing age. Lip fillers in Islamabad recreate the elegance and captivation of lips. 
What Is Lip Filler Technique?
Natural-looking and properly contoured lips add appeal to facial beauty and boost the element of joy and satisfaction. But a few factors reduce that fullness of lips and banish associated joy. This is a cosmetic procedure that is carried out to beautify the shape, contour and appearance of lips. These are injectable substances that are used to augment the captivation of lips. 
Top Benefits Of Lip Fillers:
Recreate the symmetry and add fullness and plumpness to the lips

Restore a natural-looking appearance and extend a seductive look

Offers customised results and allows every individual to get desired results

Provides quick and temporary results and enables people to reverse outcomes if they desire to

Boosts confidence and enhances the self-esteem of an individual by making their lips more attractive

Restores a youthful and rejuvenated look and also improves facial profile
How Much Filler Is Required To Achieve The Russian Lips Look?
The size, shape and volume of lips matter in the facial profile. If their appearance is dull and tedious, then a boring impression emerges, whereas the situation or feelings will be exciting if the look of the lips is attractive and appealing. Luscious and fully contoured lips refer to Russian lips. It expresses the plumpness, fullness and stoutness of lips. 
The size and shape of each individual's lips are different. Their demands and specific needs also differ. Furthermore, the level of thinness or effects of the ageing factor and dehydration also vary from person to person. Given that, the requirement of every individual is not the same to redefine the charm and fascination of their lips. 
Most patients need only one syringe to achieve their desired results. 0.5ml 1 ml of filler is enough to get a Russian lips look. But keep in mind that your demands may be different because of your specific conditions. You are suggested to visit a dermatologist and get a consultation session before making a final decision. This consultation session will help you to make an informed decision. 
What Makes the Russian Lip Filler Technique Popular?
It offers natural-looking and fully contoured results

Allows an individual to get custom-made results

Creates balanced and attractive-looking borders and appearance

Offers perfectly aligned and symmetrical lips 
How Long Do Fillers Last?
The longevity of their effectiveness also varies from individual to individual because of a few factors, such as the type and amount of filler used, an individual's particular response and lifestyle practices. Generally, the results of this cosmetic treatment remain for a few months to even more than a year. 
If you want to get better and extended results, then you must consider a few factors. First of all, always choose an experienced practitioner. He will analyse your conditions and then provide personalised treatments. He will also take care of the required plumpness or lip contour. Furthermore, you cannot get your calculated results if you ignore the instructions of your practitioner. You should follow those guidelines to increase the effectiveness of lip filler.
Summing Up:
The plumpness and fullness of lips are crucial for personal satisfaction and confidence. This look does not last long, and some factors lead to tedious lips appearance. Fillers in Islamabad are injectables that redefine the aesthetics of lips and improve their fascination and enhancement. Generally, the requirements of every person differ. A syringe containing 0.5 ml to 1 ml filler is often deemed sufficient for most people. It is better to consult with an expert to get proper estimation and desired results.
Schedule your appointment at Royal Cosmetic Surgery Islamabad if you want to get back the charm, glow and fascination of fully contoured and properly defined lips. We at RCS strive to bring about the desired outcome for our patients and are dedicated to earning their respect and confidence. Visit our clinic and get a suitable treatment and reclaim your confident version!
FAQS:
Yes. The reason behind the popularity of these fillers is their natural-looking results. They tend to create symmetry and alignment, improve facial fascination and enhance the satisfaction and confidence of individuals.
It largely depends on personal choice. You will decide whatever type of filler you want to get. You must consult with a professional to get more fascinating and better results.
Individuals who aim to enhance the fullness and fascination of their lips are suitable candidates. You must consult with a professional to find out your suitability.