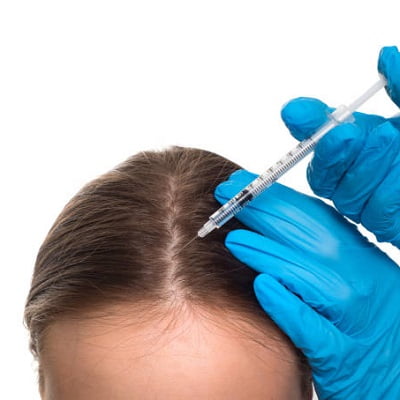 Humans love beautiful things and also consider this aspect for themselves. Nowadays, we have moved to a quality life that goes beyond just existence. People strive to make their personalities attractive and good-looking. After a certain period, the natural glamour of the skin and an individual's appearance start decreasing. PRP treatment in Pakistan rejuvenates the appearance of an individual and dresses aging signs.
Let's Unravel The Concept of PRP Treatment:
Experts have developed a number of surgical and non-surgical procedures to restore the lost charm of the skin and rejuvenate the appearance of an individual. The purpose of these treatments is to address issues such as wrinkles and fine lines and add value to the aesthetics of an individual.
PRP treatment in Pakistan is a non-surgical and minimally invasive aesthetic treatment that is carried out to rejuvenate the appearance of a person. This procedure involves the extraction of an individual's blood and the insertion of platelet-rich plasma into a specific area of the body after centrifuging the extracted blood. This treatment promotes healing by augmenting the regeneration ability of tissues.
PRP Treatment: Top Benefits
Improves the body's natural healing process

Effective treatment for hair loss and acne scars

Rejuvenates the skin and adds elasticity

PRP treatments in Pakistan is a customized treatment

Deals with specific needs of individuals

Offers enduring results because it improves the regeneration abilities of cells

Minimally invasive procedure and it requires minimal downtime

A patient's own blood is used that makes the process safe and secure

It is a versatile treatment that deals with several issues

It also improves blood circulation and improves overall health
How Much Does PRP Treatment Cost In Pakistan?
The prp treatment cost in pakistan is not similar everywhere. The overall cost of the treatment depends on a few factors, such as the number of injections, the extent of the treatment, available facilities, the clinic's location, and the expertise of a surgeon.
Am I A Suitable Candidate For PRP Treatment?
It is a minimally invasive procedure that does not cause any significant issues. Normally, everyone can undergo this treatment. Further, you should always seek professional advice from a reputable clinic such as Royal Cosmetic Surgery Islamabad. Based on the given points, you can also develop your thoughts about your suitability.
You are a suitable candidate if:
You are experiencing hair loss or baldness 

You want to address aging signs

You seek a natural-looking and rejuvenated appearance

You intend to get non-surgical and effective treatment

You comprehend the procedure and have realistic expectations
How Long Will PRP Last?
The duration for effectiveness of this treatment varies from person to person because each individual has different skin type, biological processes and lifestyle practices. Normally, the results of PRP treatment in Pakistan last from several months to a year. An individual may extend the duration of the results by following the instructions of his practitioner and getting follow-up sessions.
What Is The Recovery Time?
PRP treatment is a non-surgical and minimally invasive procedure. This treatment does not involve incisions and cuts, reducing its downtime. If you undergo this treatment, you can resume your daily routine in a matter of a few days. Generally, a patient is fully recovered in a period of 4 to 6 weeks.
Results: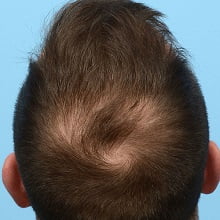 Aftercare Treatment:
Refrain from touching the treated area, as it could cause irritation

Apply ice packs to overcome swelling and irritation

Keep the treated area protected from direct sun exposure

Do not go for hot baths, and avoid visiting saunas
Takeaways:
PRP treatment in Pakistan is a minimally invasive procedure that utilizes the blood of the patient to augment cellular activity and improve the complexion and aesthetics of the skin. People who avoid surgical treatment may opt for this treatment because it deals with a number of aesthetic issues such as hair loss, acne treatment, skin rejuvenation, etc. The prp treatment cost in Pakistan normally extends from PKR 13,000 to PKR 20,0000.  The cost bracket may alter because the overall cost of this treatment depends on a few factors, such as the number of injections, the scope of the treatment and the clinic's location.
Book your appointment at Royal Cosmetic Surgery Islamabad to get the desired results. Our experts are zealous to provide optimized services and satisfy the concerns of our respected patients. Visit RCS Islamabad and explore the most suitable option for your skin rejuvenation.