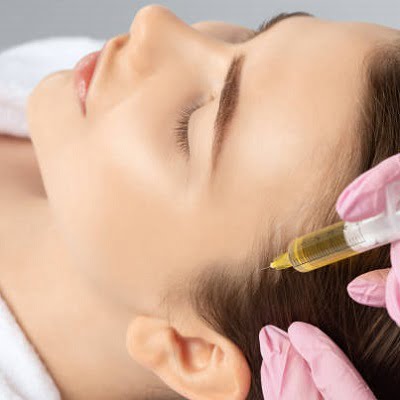 A fuller hair head rejuvenates personal appearance and improves self-image. Factors such as aging, hormonal imbalance, emotional factors, and lack of proper nutrition intake may cause baldness or hair fall. Seemingly, this development has no physical side effects, but its emotional and psychological impacts go beyond consideration. Not only does hair fall damage an individual's self-image and personality, but it also dismantles self-esteem and confidence. PRP hair treatment in Islamabad addresses hair fall and restores the confidence and self-esteem of an individual. 
PRP Hair Treatment in Islamabad: Introduction
Platelet-rich plasma is an advanced cosmetic procedure designed to promote cellular activity and the body's natural healing process. This procedure involves the extraction and direct administration of plasma into the scalp to stimulate the growth of hair follicles and improve blood circulation. People who are experiencing hair fall or baldness can undergo this minimally invasive procedure to awaken dormant hair follicles and reinstate natural fuller hair scalps.
Why PRP Hair Transplant:
PRP treatment is minimally invasive and does not involve any surgical treatment or incision. Unlike other surgical procedures, it is easy to carry and less complicated yet produces significant results. Furthermore, it improves the body's natural healing process, leading to notable and long-lasting results,
Let's Find Out The Benefits of PRP Treatment
This procedure uses the patient's own blood, reducing the risk of side effects and allergic reactions

It contains growth factors that awaken dormant hair follicles, escalating hair growth

It is a non-surgical yet functional treatment to restore lost hair

PRP treatment in Islamabad

has no downtime, enabling the patient to resume normal activities right after the treatment

It is a customized treatment; bald areas of the scalp can be treated precisely

By fostering hair growth, it improves confidence and vanishes negative emotions caused by baldness
Platelet-Rich-Plasma Treatment: procedure
This hair restoration procedure is an effective treatment to tackle hair loss or baldness. Given its procedure and non-surgical nature, this hair treatment method is widely practiced to restore natural hairlines and resonate natural hair patterns. 
The practitioner holds a consultation with the patient. During this, he evaluates the patient's skin conditions and specific objectives to bring about desired results. This procedure starts with blood drawn from the body of the patient. Notably, the patient's blood is used during PRP treatment. Then the blood is processed to extract the platelet-rich plasma. Following that, this plasma is injected into the scalp through a fine needle.
Does PRP Regrow Hair Permanently?
This treatment is known for its effective results. Without a doubt, the outcome of this treatment depends on several factors that include skin condition, the age of the patient, the number of sessions, and underlying causes of hair loss. Well, you might not observe your desired results in 1 to 2 sessions because the number of sessions varies from person to person based on the individual's conditions. As this hair treatment procedure fosters cellular activity and improves the body's natural healing process, leading to long-lasting and enduring results.
Does PRP Really Work For Hair Loss?
Studies accentuate that this treatment has the potential to address hair loss and reinstate fuller hair scalp. It is generally deemed effective because it fosters cellular activity in the treated area, leading to desired results.
Am I A Suitable Candidate?
If you are experiencing thinning hair or hair loss

If you have lost hair due to medical conditions

If you seek a non-surgical and effective procedure

If you understand the procedure

If you have realistic expectations

If you are ready to follow aftercare treatment
In that case, you are a good candidate for PRP treatment in Islamabad.
All Summed Up!
PRP hair treatment in Islamabad addresses hair thinning or baldness and offers a fuller hair scalp. This is a non-surgical and minimally invasive procedure, dealing effectively with hair loss or awakening dormant hair follicles by augmenting cellular activities and fostering hair growth. This treatment also improves the body's healing ability, producing natural responses to tackle the issue and offering long-lasting results.
At Royal Cosmetic Surgery Islamabad, we offer customized aesthetic treatments to rejuvenate your appearance and improve your self-image and personal representation. If you are experiencing hair thinning or baldness, then book your appointment at Royal Cosmetic Surgery Islamabad for custom-made and effective results.