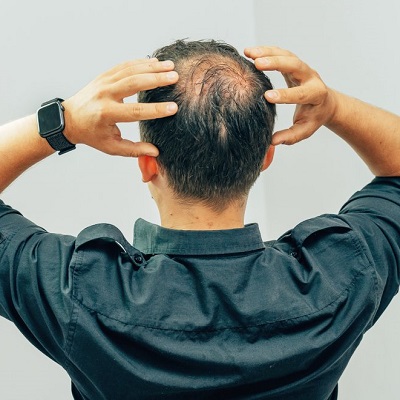 For most men, having hair has traditionally been a sign of confidence. It holds significant importance in a man's life be it in terms of having attractive hair for biological reasons, retaining one's youth and apparent masculinity, or preserving one's attractive appearance. For both sexes, hair contributes to their sense of self. Therefore, the fact that those who experience hair loss experience anguish and a sense of losing their individuality comes as no surprise.
But there is no need to be worried if you are one of the unfortunate people experiencing hair loss. If you are wondering What Is the Best Treatment for Baldness in Men in Islamabad, Pakistan? Our team of experts at Royal Cosmetic Surgery, Islamabad, Pakistan is here to assist you with all your hair loss concerns!
Why Causes Baldness in Men?
Hair loss or male pattern baldness is commonly a genetically caused situation or a sign of aging. But there may be various other causes of it as well such as hormonal imbalance, infections, medical conditions and more. It typically refers to an abnormal amount of hair fall which results in a receding hairline or thinning at the crown. If you are located in the capital and are thinking about what is the best treatment for baldness in men in Islamabad, Pakistan? Our clinic offers you a number of treatment solutions for your balding and hair loss issue.
Among the numerous treatments, Platelet-Rich Plasma (PRP) therapy, medical therapy (including minoxidil and finasteride), and surgical hair transplantation are the most often recommended and popularly used procedures for curing of hair loss and baldness in Islamabad, Pakistan.
If you decide to permanently solve your hair loss issue, a consultation with one of our hair loss specialists will help you identify which treatment plan would work best for you.
The Best Treatments for Baldness in Men in Islamabad, Pakistan:
Before getting the treatments, you should first consult with the operating doctor to see if the treatment is suitable for you or not. Otherwise, you will just be wasting your money. The treatments are different for men and women solely based on the fact that some of them are quick and leave no scarring while other can take a long time to heal. Since women are social creatures, they prefer options for quick solutions. Following are a number of treatments that one can avail for hair restoration purposes:
1.     Minoxidil (Rogaine)
Prescription-free medication called minoxidil is a substance that is administered directly to the scalp in order to activate the hair follicles. It helps in the treatment of male pattern baldness by slowing down hair fall and, in some cases, the promoting of hair growth. Shampoo, solution, and foam are all forms of minoxidil that may be purchased. The way each formulation is applied varies a little.
How to apply the solution?
Prior to application, ensure the hair and scalp is dry.
Put one dosage into the dropper by filling it to the 1ML mark.
Divide the hair into sections and begin distributing the dosage to the scalp's intended treatment locations.
After finishing the application, massage the solution in.
Wash your hands well after applying and wait at least four hours before getting your hair wet.
2.     Finasteride (Propecia)
Finasteride is an oral medication in the form of a pill that is only available prescriptively. It prevents the production the male hormone known as dihydrotestosterone (DHT) which contributes to the shrinkage of hair follicles on the scalp.
How to take Finasteride?
The pill is to be taken by mouth and once a day. It is also necessary the timing of when you take your prescription each day matches. This process can take a long time to show results and most of the items people back away after considering how long it takes for the results to show.
3.     Hair Transplant
Getting a hair transplant to treat your hair loss is one of the most effective and long-lasting ways to get your luscious locks back. It is a minimally surgical treatment involving the extraction of healthy hair follicles from the scalp and planting them in balding areas. This procedure may involve multiple sessions and is suitable for treating permanent hair loss.
The only reason multiple sessions are needed is due to how long it can take to transplant the hair. If its a small patch, it will take only a few hours. But for a full head transplant, it might take a few sessions
There are two popular techniques are used in hair transplantation:
FUT (Follicular Unit Transplantation):
The hair in the extraction region is cut to a length of around 2 mm.
A strip of skin containing hair follicles will be cut out that will be utilized as a graft.
Hair follicles from the strip will be extracted one by one and be prepared for transplantation.
The scalp will then be stitched by the surgeon.
The hair follicles will be planted in the target area
Your scalp will be bandaged, and an antibiotic will be administered.
 FUE (Follicular Unit Extraction):
The hair in the extraction region is cut to a length of around 2 mm.
A 0.8 to 1 mm punch is used to directly harvest whole follicular units from the donor region of the scalp.
The surgeon then marks the respective recipient areas as per plan.
Individual hairs are then planted into those areas.
4.     Platelet-Rich Plasma (PRP)
PRP is a non-surgical treatment that helps in potentially reversing hair loss and grow new hair through our own body cells. This procedure involves taking healthy blood from the patient and configuring it to the point where the plasma separates from it. The healthy plasma cells are injected into the scalp to trigger the body's regenerative response.
It is very essential that your blood be clean of all substances for this treatment to work. You should be a non-smoker and should abstain from alcohol two months prior. If  the blood does not come out to be clean in the tests, you cannot apply to get this treatment.
This procedure is considered the most natural solution to solving bald spot problems as it does not involve any artificial growth or harmful substances being injected into the body.
How the Process Is Performed
Blood sample is extracted from the body
That blood is then placed into a centrifuge for processing to produce PRP.
After the administration of an anesthetic, the concentrated platelets are injected into the target location.
What is the cost for the best treatment for baldness in men in Islamabad, Pakistan?
When it comes to determining cannot be ignored that the cost does matter. The cost for the Best Treatment for Baldness in men in Islamabad, Pakistan depends on several factors but the overall treatment price ranges from PKR 15,000 to PKR 25,000. This price range depends on numerous factors such as the treatment types and their requirements.
Most treatments are non-invasive and do not cost that much money. They are the more affordable options but they require a lot of patience and time. As for invasive treatments, it will cost you more money but the results will be faster and long-lasting.
How Long do the Results of Treatment For Baldness in Men last?
Minoxidil And Finasteride:
With medicinal treatments such as minoxidil and finasteride, the results only last till the treatments are active. Once you stop taking them, the hair loss may return.
Hair Transplantation:
The results from a successful hair transplant surgery can last permanently with proper care.
Plasma-Rich Platelets (PRP):
PRP results for hair loss are not permanent. They can last up to 18 months on average before another treatment session is necessary to maintain the effects.
Book A Free Consultation Today!
Looking for a solution for your baldness? Schedule a free consultation with one of our expert hair loss specialists at Royal Cosmetic Surgery right away. We ensure you satisfactory results! Simply fill out the consultant form below and make your appointment today.