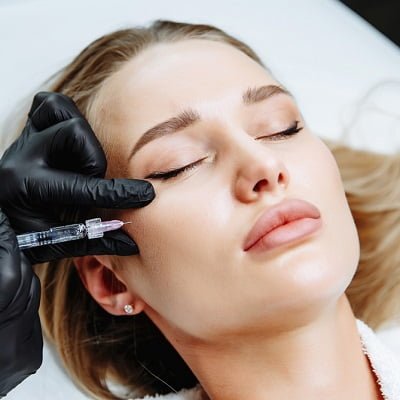 Nowadays, it is very common to have fine lines on the face due to dehydration and diet plans. When you start taking care of your face, it may take a long process, and at some points, you lose hope. On the other side, advanced cosmetic treatments make our life easier. If you want to reduce wrinkles or fine lines instantly, choose facial fillers without any doubt. It will give you immediate results and enhance your beauty. Surely, now you will be concerned about the Face filler injections cost in Pakistan. 
In this blog post, you will learn about facial fillers, their cost, and further cost factors. So, if you are seriously concerned about the treatment, then you need to read the details carefully.
To Know About Facial Fillers:
Injectable fillers are used on the face to soften wrinkles and minimize their appearance. A face filler injection is typically performed as an outpatient surgery while sedating. It can take up to an hour to complete.
There are several types of fillers that are recommended on the basis of the candidate's condition and suitability. Some common types are; Hyaluronic acid, Calcium hydroxylapatite, Fat grafting, permanent soft tissue filler, Poly-L-lactic acid – Sculptra, and Botox.
You could have some little soreness, bruising, and swelling for up to a week. After that, you might require a touch-up injection for best results after the swelling subsides. Among other things, the type of wrinkle and the filler affect how long the impact lasts.
The Cost Of Face Fillers At RCS:
The cost of facial fillers at the royal cosmetic surgery clinic can vary from person to person. Without consultation and examination, experts will not recommend you any fillers. Also, the cost will be calculated in your initial consultation sessions, where the dermatologist will ask about your desires and concerns. After that, they make a price rate plan for you by including some several factors.
Other Cost Factors:
Generally, if you want to know about the Face filler injections cost in Pakistan, you should know the factors that will be included and can affect the cost of the treatment. Some major factors with details are mentioned below.
Expert Dermatologist Fee
Choosing an expert and professional dermatologist who can perform better filler treatment can affect the cost of the treatment. However, experienced dermatologist has their own fee criteria, and it is necessary to choose the best one for effective outcomes.
Clinic's Location And Reputation
One factor that could impact your costs is the location of the clinic or center. If the face filler injections treatment you are thinking about is unavailable where you live, you will probably need to travel to another location for treatment. These expenses will affect your price. In addition, the clinic's standing as a reputable and well-known treatment facility may also affect your costs.
Type Of Facial Filler
Different filler types are offered in different cost ranges. Once your dermatologist has recommended a suitable filler, they will let you know about the cost of that specific one. That's how the cost of the treatment will be affected.
Number Of Injections
Some people require only 2 to 3 injections, or others require more than three injections. So, the cost will be calculated by the number of fillers. The more you need the injection, the more you need to pay. This factor will affect the cost of the number of fillers accordingly.
Other Additional Charges
Last but certainly not least, for a few facial areas, certain medications or additional checkups, anesthetic effects are occasionally necessary. These factors can all influence the price of the process.
The Bottom Line!
Furthermore, if you want to know more about the cost or its factors, then feel free to visit the royal cosmetic clinic. Our experts will guide you according to your expectations and affordability. By getting these fillers from our experts at a reasonable cost range, you will love the effects and results, and it will be a memorable experience with us. So, please don't wait and contact us for more details.