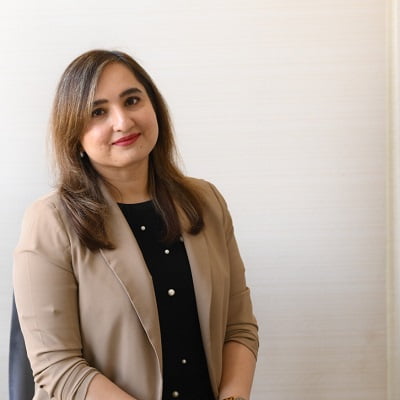 Welcome to Royal Cosmetic Surgery Dermatology
The board-certified dermatologist, and skin specialist, Dr. Ayusha Khan, practises in Islamabad and specialises in cosmetic, medical, and surgical dermatology. She prioritises you in her customised approach and works to provide clear, comprehensive, and knowledgeable answers to your skin and cosmetic concerns. Depending on your unique needs, the treatments' objectives are to bring about the results you want. She is the best skin specialist in islamabad working at RCS. Read on to know more.
Specialist Treatment Programs offered by RCS:
Wrinkle Reduction:
Anti-wrinkle injections are a very adaptable form of medicine. They are primarily used to treat the upper face, specifically the forehead, frown lines, and the area around the eyes.
Dermal fillers:
Dermal fillers are a very efficient way to look younger and more refreshed in Islamabad. They can restore lost volume, eliminate facial wrinkles, and give the face more contour and definition. Hyaluronic acid depletes naturally over time, which is a natural part of the ageing process for the skin. With confidence and ease, our dermal fillers can help you regain younger-looking skin by replacing the hyaluronic acid in your skin.
Acne Treatment:
Common skin inflammations that cause spots and redness on the face include rosacea and acne. But rosacea or acne are not the only conditions that can cause redness and spots on the face. To choose the best course of action for you, a proper diagnosis must be made at the outset.
Pigmentation Treatment:
One of the most frequent skin issues that dermatologists are asked to treat is uneven skin tone. Numerous factors, including melasma, post-inflammatory pigmentation, freckles from sun damage, and vitiligo, may be to blame. Dr. Ayusha Khan is best at treating pigmentation problems. 
Hair Loss Treatment:
A common issue that can significantly affect a person's life is hair loss or thinning. In general, it's normal to lose 100–150 hair strands per day. On the other hand, when hair thinning or loss becomes a problem, we begin to lose more hair per day than is typical. Male pattern hair loss, female pattern hair loss, and alopecia areata are the most frequent causes of hair loss. We provide hair transplants as well as PRP and other state-of-the-art facilities to treat hair loss. 
Rejuvenation Treatment:
With her extensive Full Face Rejuvenation Programme, Dr. Ayusha Khan aims to improve skin ageing symptoms while producing results that are undetectable. You are the centre of this procedure, which has been carefully thought out and is expertly executed. The program starts with an in-depth evaluation, where Dr. Ayusha examines your skin and facial features, takes note of your concerns, and performs a full facial aesthetic analysis. She will then create an individual treatment plan for you that combines various therapies for the best outcomes.
Our Focus is You!
Dr. Ayusha Khan is devoted to prioritizing your needs. Everything she does, from thorough consultations to extensive aftercare, is driven by this principle. She consults with experts and customizes your care to meet your unique needs.
About Dr. Ayusha Khan:
For all skin and aesthetic issues, Dr. Ayusha Khan believes in providing frank, competent, and thorough advice. She is a supporter of acting in patients' best interests. She aims to solve skin issues with an attractive solution while maintaining a high standard of care. She delivers results while keeping your goals in mind. The skin is your largest organ, and it protects your body against the outside world. She aims to solve skin issues with an attractive solution while maintaining a high standard of care.
Book Your Consultation:
So if you are also interested in going through any dermatological procedure then you can visit us. Call us directly or fill out the form given below to book your consultation with the best skin specialist in Islamabad. We will be delighted to serve you.