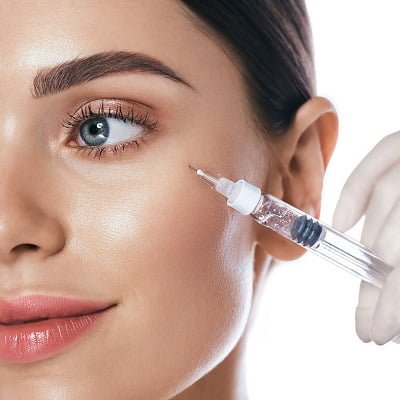 The desire to have glowing, beautiful skin is insatiable. The abundance of procedures in the cosmetics sector that promise amazing outcomes is all too easy to become dominated by. But there are some procedures that can help you get the skin tone you want. One treatment that aims to reduce and renew your skin is mesotherapy. It is a French revitalization technique that uses minute needles filled with nutrients, proteins, antioxidants, and plant extracts to tighten and rejuvenate skin, improve the quality of hair, and eliminate extra fat. First, to know the benefits of the procedure is inevitable before opting to undergo it. This blog will explain to you the Benefits of Mesotherapy for the Face and Neck in Islamabad. 
Mesotherapy is entirely made organically from plants, this treatment is very special and effective. Utilizing herbal and multivitamin formulations to enhance their appearance is only natural. Only the right amount of fluids enter your skin during mesotherapy, reviving it. For the face and neck, mesotherapy has the following advantages.
Goals of Procedure:
Mesotherapy procedures involve the use of thin syringes to inject the solution into the desired site. Your skin is compressed and restored by a therapist using very tiny needles to inject hormones, vitamins, and enzymes into you. 

The purpose of this treatment is to control the underlying factors that contribute to skin impurities, such as pigmentation and poor circulation. 
Mesotherapy is frequently used to treat a variety of skin problems. The major problems addressed by it may include pigmentation, skin tightening, wrinkles, and lines. Some other problems treated by it include one and tighten the sagging skin on your face, neck, and arms. 

Depending on the ingredients used, the procedure can help lighten bruises, dark patches, and age spots while also stimulating the production of elastin and collagen to restore the face's suppleness.
Pretreatment Advice:
You must abide by the provided pre-care recommendation for better and desired results.
Don't drink alcohol before your treatment.

Use none of the medications or substances.

Share your medical background with the professional.

Prior to the procedure, eat a balanced diet and get enough water to feel refreshed.

Before the therapy, avoid wearing cosmetics.

Before going outside, avoid the 
Procedure
Following are the steps that are taken during mesotherapy treatment:
First, the expert will clean the intended area.

To help the patient relax and feel more comfortable, a local anaesthetic will be applied to the area undergoing treatment.

Depending on the patient's condition, it is a non-invasive method that wraps up quickly.

Using a Tinney needle and the treatment areas, a series of microinjections will be given.

The expert will then gently massage the area to be treated to ensure that the dose is distributed equally.

In order to relieve any discomfort, a topical cooling lotion will then be applied to the affected area.
Postprocess care
You should adhere to certain post-care practices for the best results:
Stay away from demanding and aggressive behaviour.

Avoid rubbing or touching the area that has been treated.

After the procedure, avoid being in the sun for too long.

Use strong sunblock and sunscreen before going outside.

Stop soaking in the hot tub.
Benefits of Mesotherapy for Face and Neck:
If you want to achieve a bright, radiant appearance by using natural solutions to nourish your skin from within, mesotherapy is a great alternative to surgery. Numerous active substances to rehydrate, heal, and regenerate skin may be present in a typical mesotherapy mixture. Here are the main benefits listed:
It enhances the complexion:
If you want to add shine to your skin, especially the face and neck, mesotherapy is a great option. Depending on the ingredients used, the procedure removes patches, bruises, and age spots. This procedure evens out and brightens the tone of your skin while also promoting the production of elastin and collagen to rehydrate your skin.
It provides supplements and other minerals:
The application of antioxidants, moisturizers, and other nutritious concoctions of essential ingredients to your skin by a professional will leave it feeling regenerated and incredibly fresh. By doing this, you can be sure that your skin gets the micronutrients it needs.
It addresses a wide range of skin concerns:
Whether you want an anti-ageing solution or to enhance the radiance of your skin on your neck and face, you will receive individualised skin nutrition. After the procedure, the skin immediately becomes more energetic and shows noticeable results. 
It removes dehydration:
The skin's ability to retain water is improved by mesotherapy in Islamabad, giving the appearance of a fuller, tighter, and healthier complexion.
Replace costly surgeries:
You can use it along with your anti-ageing skincare because it causes less disruption than other therapies and cosmetic procedures. To make yourself more attractive, you don't need a procedure. You will have healthy-looking skin after having the enhanced serums injected into it through needles. 
Cost 
There are countless advantages to mesotherapy for the face and neck, making it the best option for those who are starting to notice the first signs of ageing on their face and neck. There are numerous factors, including those listed below, that can affect the price, making it impossible to predict the cost of treatment at Royal Cosmetic Surgery Clinic Islamabad. The fees will change depending on the patient's health; for example, if the targeted site is in a critical or severe condition, the fees will change. In comparison to an inexperienced dermatologist, an experienced one will typically bill more. Prices will vary because the clinic is located in an upscale neighbourhood.
There are main elements that can increase or decrease the overall charge. For excellent effects, do not be concerned with a price; only opt for the most dependable solution.
Why Choose Us?
Our experts are extremely skilled and knowledgeable because we offer the most advantageous mesotherapy for the face and neck at a fair price with believable results. To receive your first free consultation, simply complete the form below. Our expert will renew your facial and neck skin in no time, making you more beautiful and radiant. They will also provide you with guidance on all aspects of the treatment, its effects, and its consequences. So call us directly or fill out the form given below to get the most optimum benefits of mesotherapy in Islamabad at the Royal Cosmetic Surgery Clinic which is located in the heart of Islamabad.