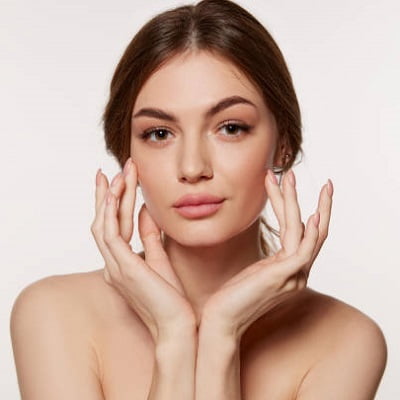 So, you seem older than your actual age and are considering dermal fillers in Islamabad to regain the grace and elegance of your personality but are confused about whether you will look normal! We have got you covered. Read this blog, find your answer and make a decision to reclaim the charm of your bright and appealing personality.
Dermal Fillers: Overview
The elasticity and shine of the skin decrease as we grow older, diminishing the aesthetics of our personalities. Several parts of the body lose volume, start sagging and dismantle the symmetry and alignment of facial and other features. The cosmetic field also overhauls this issue and restores the glamour of an individual's personality.
Derma or facial filler is a cosmetic procedure that utilises injectable substances such as hyaluronic acid to add volume to a targeted area of the body such as cheeks and lips, reduce the appearance of skin blemishes such as wrinkles and fine lines, create a rejuvenated look and improve the symmetry and alignment of facial features.
This is a non-surgical procedure which does not involve incisions. People who have lost the volume of facial features, such as cheeks, must consider this facial rejuvenation procedure to get quick and customised results. Though the results of fillers are temporary, but they bring significant value to our lives and revitalise our appearances.
Top Benefits Of Facial Fillers:
The ageing factor, poor lifestyle and a few other factors lead to sagging skin or decreased volume of cheeks or lips. This procedure restores the lost volume and also recreates the sense of fullness. 

Skin problems like wrinkles and fine lines cause self-consciousness and diminish the element of radiant beauty. The use of fillers reduces these skin-related issues and enhances the captivation of skin texture

Add volume to lips and cheeks and make them more attractive and mystique

Improves facial symmetry, adds to the elegance of an individual's personality and restores a youthful appearance

This non-surgical procedure Offers quick and effective results and allows you to have instant benefits

You can reverse, adjust, or modify the obtained results because its outcomes are not permanent

The downtime of filler treatment is also limited as it is a non-surgical procedure and also it does not cause scars

Enhances the aesthetics of an individual's personality and boosts confidence and self-esteem.
Will My Face Look Normal After Dermal Fillers?
You will observe swelling or bruising after getting this procedure, which may make you a bit unsatisfied with your appearance. These conditions are temporary and only remain for a day or two. Following that, the true and rejuvenated self of you will become clearly visible. No doubt, you will look normal after getting facial fillers, but now you are more attractive and charismatic. 
Many people are reluctant to proceed with this treatment as their thoughts have been manipulated. This procedure does not change your facial features but adds to the charm and elegance by adding volume and creating an aligned and symmetrical appearance. If you want to get optimal results, then you must choose a highly skilled professional. An expert will produce your desired results as he has the ability to align his strategies with your treatment objectives.
In short, your face will remain normal. There will not be any negative effects of using this technique. If you get this procedure from an expert, the end results will be a rejuvenated and renovated appearance. You can also visit Royal Cosmetic Surgery to consult with our experts, get a proper know-how of this procedure and design your objectives accordingly.
The Final Thought:
Dermal filler in Islamabad is a non-surgical cosmetic procedure that diminishes skin problems like wrinkles and fine lines, adds volume, improves symmetry and refines the facial appearance of an individual. There must not be any hesitation. Firstly, this procedure offers desired results and simply adds to the grace and elegance of an individual's personality and secondly, its results are not enduring, allowing you to reverse or further modify the obtained results.
Schedule your appointment at Royal Cosmetic Surgery Islamabad to initiate your fight against skin blemishes and disappear the ageing signs. Our team of experts is known for providing custom-made results. Visit our clinic, get a consultation session and make an informed decision!
FAQS:
This treatment may cause swelling and bruising to a treated area. These conditions affect this duration. You observe your desired results when these conditions go away. It may take a few days to observe your desired results.
Yes, they do. It takes some time for fillers to reach their peak point. Given that, their results become better over time unless they touch their peak. In that sense, we can state that the results become better over time. 
Yes. The use of dermal fillers in Islamabad reduces the appearance of skin blemishes such as wrinkles and fine lines, adds volume and improves the symmetry and alignment of a particular area. It makes you look younger by eliminating the signs of ageing and their effects.