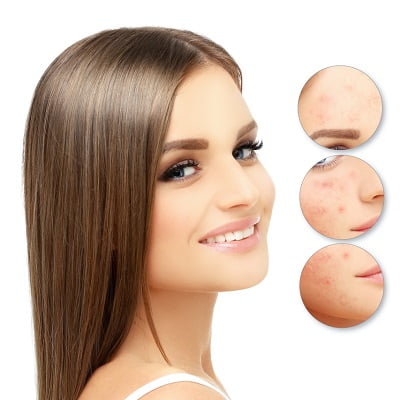 If you're struggling with acne scars, you're not alone. Acne is a common skin condition that affects millions of people worldwide. Fortunately, there are several treatment options available, including dermabrasion. At Royal Cosmetics Islamabad, we offer dermabrasion as a safe and effective way to improve the appearance of acne scars. In this blog, we'll walk you through what you need to know about dermabrasion for acne scars in Islamabad.
Am I an Ideal Candidate for Microdermabrasion?
The best person to assess your suitability for microdermabrasion is your dermatologist at Royal Cosmetics Islamabad. However, in general, people who want to get rid of age spots, uneven discoloration, sun damage, minor acne scars, shallow wrinkles and lines, clogged pores, and issues with skin texture are the best candidates for the procedure. Mild cases of rosacea and acne can also be helped by microdermabrasion because it can clear up imperfections and reveal new, healthy skin.
Dermabrasion is typically recommended for those who:
Have acne scars that have not responded to other treatments

Are in good overall health

Have realistic expectations for the outcome of the treatment

Are not pregnant or breastfeeding

Do not have a history of abnormal scarring
Who's Not an Ideal Candidate for Microdermabrasion?
In general, Royal Cosmetics Islamabad microdermabrasion isn't recommended for certain individuals.
Who are pregnant and those with severe and active acne

Have deep scars, undiagnosed lesions, active keloids, facial warts

Had a recent case of herpes, unmanaged diabetes, and an autoimmune disorder.

People who have severe or moderate skin defects or conditions as well as deeper lines, creases, or scars would benefit more from stronger skin procedures such as laser therapy and chemical peels.
What is Dermabrasion?
Dermabrasion is a method of skin resurfacing that removes the topmost layer of skin using a specialized tool. Collagen is produced more quickly as a result of this process, which helps to cover acne scars and enhance the overall texture and tone of your skin. Acne scars, fine lines and wrinkles, and uneven skin tone are all frequently treated with dermabrasion.
What Happens During the Procedure?
Your dermatologist will use a local anesthetic to numb the affected area prior to the procedure. The topmost layer of skin will then be removed using a specialized tool. Depending on the size and location of the area being treated, this procedure typically lasts between 30 and 60 minutes. Your dermatologist will apply a moisturizer and a bandage to your skin after the procedure to protect it.
What is the Recovery Process Like?
Your skin will be red and swollen for a few days following the procedure. Additionally, you might feel some discomfort and pain, which over-the-counter painkillers can help you manage. During the healing process, your dermatologist will give you specific instructions on how to take care of your skin, which may include:
Keeping the treated area clean and moisturized

Avoiding sun exposure and wearing sunscreen

Using a gentle cleanser and avoiding harsh skincare products

Avoiding strenuous activity and exercise
Are There Any Risks or Side Effects?
Like all medical procedures, dermabrasion carries some risks and side effects. These may include:
Redness and swelling

Pain and discomfort

Infection

Scarring

Changes in skin color
However, these risks can be minimized by choosing a qualified dermatologist and following their post-treatment instructions carefully.
Why Should I Consider Microdermabrasion For Acne Scar Treatment?
For one, this treatment is minimally invasive and causes little to no pain. Most patients don't even require numbing cream; those who choose a more intensive treatment, like dermabrasion, will need this extra step. Also, microdermabrasion has very few side effects, and it requires very little downtime. It's unlikely that you will experience anything worse than a little redness after a treatment, and the initial effects fade quickly.
Furthermore, because it is more accessible to a wider range of people than its more intensive cousin, dermabrasion, microdermabrasion is praised over it. However, it's still important to discuss with Dr.Abida Sardar what you should expect from the procedure for your specific needs, skin type, etc. with regard to what you should expect from microdermabrasion. People of all skin colors, tones, and textures typically see better results from microdermabrasion than from other procedures.
Does Microdermabrasion Work On All Acne Scars?
Regrettably, no. The use of microdermabrasion on so-called depressed acne scars yields the best results. These are the scars that leave tiny pits on the skin's surface. Microdermabrasion cannot be used to treat deeper scars, such as ice pick and boxcar scars, because they extend below the epidermis and are inaccessible by this superficial procedure.
Conclusion
Dermabrasion is a secure and reliable method of treating acne scars. Our skilled dermatologists at Royal Cosmetics Islamabad can use dermabrasion to give your skin a smoother, more even tone. Make an appointment with us right away if you want to learn more about dermabrasion or other methods of treating acne scars.