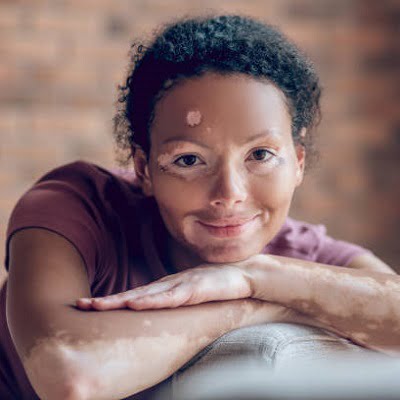 The flawless and smooth skin improves the appearance of the skin, leads to a youthful glow and adds to the charm and glamour of an individual's personality. The ageing factor, hormonal changes, genetic causes and excessive sun exposure can diminish the flawlessness and perfection of the skin, dismantling the brightness and illumination of an individual's appearance and leading to skin pigmentation.
 This cosmetic problem leads to aesthetic concerns and lowers the confidence and self-esteem of an individual. Given its causes, there are different types of skin pigmentation. You may encounter any of these types. A person must have an idea about different kinds of skin colouration to get appropriate treatment.
Skin Pigmentation: Overview
This is a cosmetic problem that refers to the skin colouration. This disorder produces dark circles and patches on the skin surface or leads to skin discolouration. It can damage the colour, tone and texture of the skin. Normally, this condition does not cause pain but can irritate an individual as it damages the aesthetics of a person's personality.
What Are The Types Of Skin Pigmentation?
Hypo-Pigmentation
This is a skin condition that occurs when the amount of melanin pigment decreases in the body. Basically, the reduction of pigmentation in the skin leads to hypopigmentation. 
Albinism
The absence of pigmentation in the skin causes Albinism. A person observes this sort of pigmentation when pigment-producing cells are damaged.
Freckles
The accumulation of melanin pigment in the skin creates freckles-round or oval-shaped spots. These are generally harmless spots and do not cause any physical
Hyperpigmentation
During this case, dark patches or darker skin appear on the skin surface. This occurs when melanin deposits increase in the dermis or epidermis. Hormonal changes and excess sun exposure are the primary causes of this skin condition.
Melasma
These are symmetrical brown or greyish-brown patches on the skin that occur mainly because of hormonal changes. Excessive sun exposure can also cause melasma. 
Pigmentation Treatment In Islamabad:
This is a common condition, and many people have to experience pigmentation. The emergence of discolouration or coloured spots and patches on the skin surface diminishes the glamour and flawlessness of the skin. If you are also observing this problem, then you can consider one of the following treatments to get rid of this issue and add to the beauty of your skin. Furthermore, do not forget to consult a professional for expert opinion.
Topical Treatments
These treatments include the application of skincare products such as creams containing ingredients like retinoids, vitamin C, hydroquinone, etc. This is a painless or non-invasive approach to deal with skin discolouration.
Chemical Peels 
Chemical peel in Islamabad is a minimally invasive procedure that is carried out to exfoliate the outer layer of the skin and deal with skin blemishes such as melasma and other skin imperfections.
Laser Therapy
This is also an effective way to deal with skin discolouration. The application of concentrated beams of light breaks down the excess melanin pigment in the skin. Intense laser light and fractional laser are quite common to treat excess melanin pigment.
Microneedling
Microneedling is a cosmetic procedure that is performed to create small or micro-injuries on the skin surface. These controlled micro-injuries stimulate and exfoliate the targeted skin area, stimulating collagen production and improving skin texture and complexion. 
The Final Thought:
Nowadays, everyone is concerned about the appearance of their skin and wants to maintain innate beauty. Skin blemishes such as pigmentation disturb the texture and smoothness of the skin. Pigmentation is of various types. Mostly, it relies on the amount of melanin pigment. Some factors may increase or decrease the quantity of melanin pigment in the skin. If you are dealing with this skin condition, visit Royal Cosmetic Surgery to have a consultation session and get proper treatment.
Royal Cosmetic Surgery Islamabad is a renowned cosmetic clinic that has been serving you people for several years. Its team of experts, advanced treatment options and overall ambience make it a unique and distinguished clinic. Visit RCS, get a consultation session and make an informed decision!
FAQS:
The cost may fluctuate because of a few factors, such as the clinic's location, the extent or scope of the procedure and the expertise of the clinic.
Yes. This skin condition can be treated via various procedures. You can consider a topical treatment, chemical peels or laser therapy in Islamabad to treat this problem and improve your skin texture. Whatever treatment you seek, you must consult with a professional.
The appearance of dark or brown spots on the skin does not cause pain or discomfort. However, they damage the skin texture and complexion, creating aesthetic concerns.